Learn About Autism Spectrum Disorder
Grow Your Understanding Through Education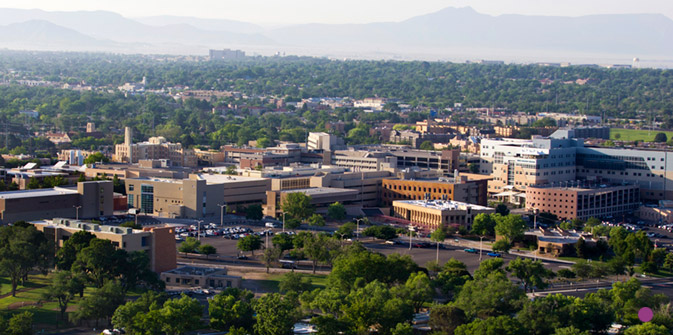 Autism Trainings & Courses
Learn more about Autism Spectrum Disorder through one of several educational opportunities. We offer e-courses and webinars, school-based consultations and community trainings. We invite any member of the community interested in ASD to participate.
E-Courses & Webinars
The UNM Health Sciences Center and the CDD offer online courses through Moodle. Our courses are designed to help you gain more knowledge regarding topics on ASD. The courses are presented in an interactive module with instructor-led information, quizzes and resources. Once you finish a course, you will receive a certificate or completion.
If you have taken other trainings through the Moodle system, you can access the trainings using your existing Moodle account. Otherwise, you can sign-up for a Moodle account.
Browse our current listing of classes.
Community & University Trainings
Each year, we offer community trainings on a variety of topics. In the past these have included:
Early Intervention Training. Project Specialized Early Teaching (Project SET) offers training to professionals working with children with ASD in early intervention programs throughout the state.
University/College Student Training. The Autism Program staff provide presentations to higher education classrooms on topics related to autism, as well as additional training to higher education faculty in educating and living with people who have ASD.
Imagine Conference. A statewide conference on autism is developed every other spring, on even years, by the Autism Programs. This conference offers breakout sessions and keynote speakers on autism-related topics of interest to the New Mexico autism community.
Calvin Horn Lecture Series. A statewide lecture presented every other spring, on uneven years, the series offers nationally recognized speakers on topics related to adults with ASD.
School Trainings for Educators. The Autism Program offers regional training for educators throughout the school year.
For more information or to request and/or to apply for any of the programs, please call 505-272-1852 or 1-800-270-1861.
Thrive
A 12 week, online, life skills course for adults 18-30 who are:
Diagnosed with Autism Spectrum Disorder (ASD)
Their own guardian
Not in High School
The goal of Thrive is to prepare young adults with ASD for meaningful participation in the workforce & community, and to support participants' development of self-advocacy skills. Applicants who are accepted participate weekly via Zoom in two-hour courses emphasizing Self-Determination, Life Management (Finances, Nutrition, etc.), and Career Exploration. Half of the course content is taught by Autists with advanced degrees in Special Education. We have both a Fall and Spring cohort and accept application twice per year.
Please email lkalberg@salud.unm.edu for an application or more information.
Contact Us
Apply for a program or learn more about educational opportunities. Email AutismPrograms@salud.unm.edu or call 505-272-1852.