Create an Accessible Community
Partner with Autism+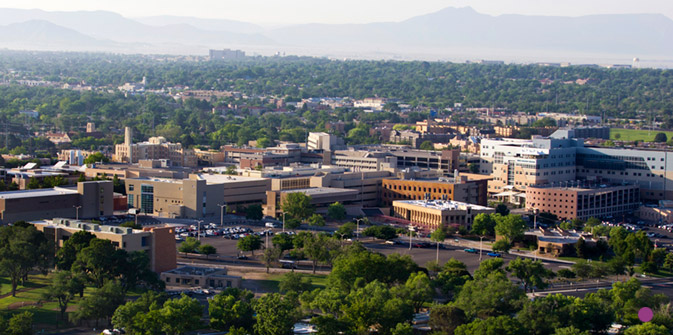 Autism+
Create a safe and accessible environment within your organization. The Autism+ Program, sponsored by the NM Department of Health, educates business owners and staff on how to make a safe, inclusive space for those with disabilities such as ASD. We give staff the knowledge, strategies and guidance to support individuals with different abilities.
Our trainings cover ASD acceptance education. We offer environment specific recommendations to accommodate individuals with various supports and needs. All of our trainings are individually designed to meet your organization's unique needs.
If you would like Autism+ training at your organization, please email CDD-NMAutismPlus@salud.unm.edu or call 505-272-1852.
Lead as an Inclusive Business
The goal of Autism+ is to build capacity within your organization to maintain ASD and other disability-friendly business practices. Our education model is designed to empower staff members and stakeholders to confidently implement inclusive practices beyond consultation.
Through Autism+, your organization can:
Create a greater sense of belonging for all
Increase diversity of clientele
Increase revenue
Increase your understanding of ASD
Make your space and services more accessible
There is no cost for Autism+ training. We welcome any business that has an interest in promoting a more inclusive environment.
Schedule a Training
Contact us to learn more, or to schedule a training for your organization. Email us at CDD-NMAutismPlus@salud.unm.edu or call 505-272-1852.