Innovative Treatments, Compassionate Care
Get the Best Neurosurgery Options in New Mexico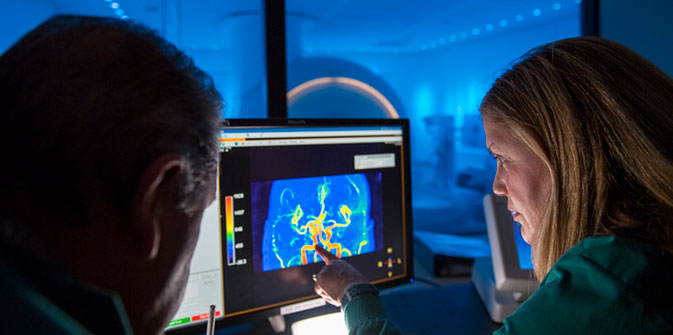 Neurosurgery
Gain access to the knowledge and breakthrough neurosurgery treatments of the only full-service neurosurgery provider in New Mexico. At UNM Health, our board-certified specialists provide high-quality care with a focus on minimally invasive surgery. You'll receive treatments that help you achieve the best outcome with less pain and a quicker recovery.
Neurosurgery Services
UNM Health provides treatment for the full spectrum of neurological surgeries, including:
Neurosciences ICU
After neurosurgery, recover in New Mexico's only neurosciences intensive care unit, a specialized 24-bed ICU dedicated to monitoring and caring for people affected by neurological conditions. When you're ready, you'll begin rehabilitation to strengthen skills needed for everyday life.
Devin's Story
When Devin Maynes had a seizure on vacation, he turned to the experts at UNM Health for help. Because of Devin, UNM surgeons now provide New Mexico's only awake craniotomies.
UNM Neurosurgery
Dr. Christian Bowers Welcomes You
CLOSE
Dr. Christian Bowers at UNM Neurosurgery