Award-Winning Stroke Center
Access Advanced Stroke Care in New Mexico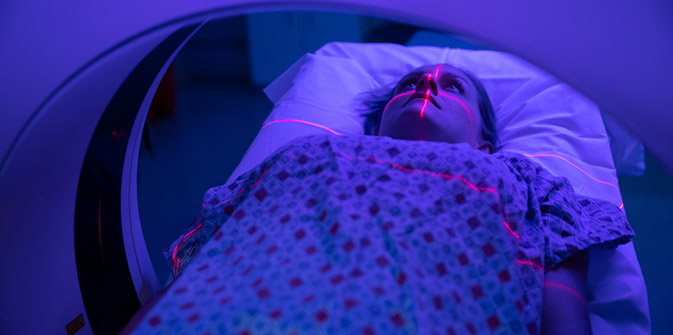 Stroke Care
Get timely, stroke care and rehabilitation at our Advanced Care Stroke Center. UNM Health is home to the most sophisticated Stroke & Cerebrovascular Outpatient Program.

We deliver individualized, evidence-based care that helps patients achieve the best outcomes after a stroke. UNM Health is certified by The Joint Commission, the nation's leading health care accreditation agency.
The best treatment for strokes is early detection. Call 911 immediately if you notice stroke symptoms in yourself or someone else.
Make an Appointment
To make an appointment, ask your neurologist or doctor to call 505-272-3160 for a referral or
Expert Stroke & Neurovascular Care
UNM Health's neuroscience and stroke specialists work together to provide advanced care. You'll appreciate a team that makes sure you and your family understand your diagnosis, are comfortable with your care plan and have the support you need going forward. 

Our team collaborates with neurosurgeons and endovascular neurosurgical radiologists to treat patients from throughout New Mexico and the Southwest who have:
Amyloid angiopathy
Arterial dissections
Arteriovenous malformations
Carotid stenosis
Carotid and vertebral pseudo-aneurysms
Cerebral venous sinus thrombosis
Dural arteriovenous fistulas
Fibromuscular dysplasia
Intracranial hemorrhage and aneurysms
Moyamoya disease
Neurovascular conditions
Posterior reversible encephalopathy
Post-stroke seizure and epilepsy
Reversible cerebral vasoconstriction
Strokes—Hemorrhagic, pediatric, transient ischemic and ischemic
Symptomatic arteriovenous malformation
Vascular and cerebral malformations
Stroke Care at Home
Telemedicine allows our stroke experts to help you recover at home.
Learn More
Home to the first Stroke Center in New Mexico
Recognized by the American Heart Association for high-quality treatment
New Mexico's only Level I Trauma Center