Minimally Invasive Skull Surgery
Recover Sooner with Expert Care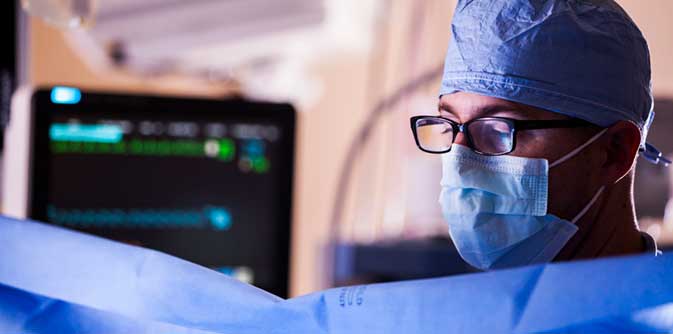 Skull Base Surgery
Achieve the best health outcome for your skull surgery at UNM Health. Our team of specialists has the experience and expertise needed to treat this delicate and complex area.
What is the Skull Base?
The skull base is made up of several bones that separate your brain from the rest of the structures in your head, including your eyes, ears and sinuses. It includes a large opening for your spinal cord and many small openings for nerves and blood vessels.

You may require skull base surgery if you have a brain or pituitary tumor, epidermoid cyst or trigeminal neuralgia, among other conditions.
Coordinated, Multidisciplinary Care
We work with you to coordinate schedules so that on a single visit you are meeting with multiple UNM Health specialists. You will receive a comprehensive care plan as conveniently as possible.
Your team of professionals may include:
Neurosurgeons with advanced training in skull base surgery
Endocrinologist (specialist in the endocrine system, including the pituitary gland)
Ophthalmologist (eye doctor)
Otolaryngologist (ear, nose and throat specialist)
Your health team always opts for the least invasive treatment possible. Your surgeon may use a surgical approach such as:
Stereotactic radiosurgery, which destroys cells using focused beams of high dose radiation
Endoscopic skull base surgery, which removes tumors and lesions through the nose and sinuses
Make an Appointment
To schedule an appointment, call 505-272-4866.
UNM Health Areas of Expertise