Support Colleagues with Disabilities
Learn Best Practices for Your Business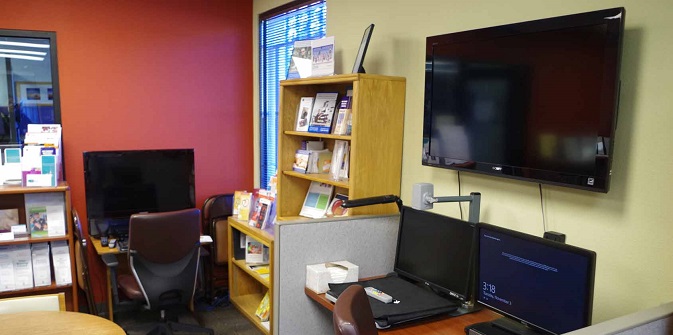 College of Employment Services
We believe in accessibility and equality for all New Mexicans. To support our mission, we offer the College of Employment Services (CES), an online training course.
CES is designed for current employment specialists who support individuals with intellectual and developmental disabilities. In 15 weeks, you will learn competencies outlined by the Association of Community Rehabilitation Educator's and the Certified Employment Support Professional exam.
For a limited time, the course is free. To learn more, contact Monica Elsbrock at MElsbrock@salud.unm.edu.
Who Can Register
The course is open to anyone in New Mexico who wants to learn about employment best practices. We created this course for busy professionals such as:
Case managers
Day program staff
Job coaches
Residential staff
Supervisors
Vocational rehabilitation staff
Register for CES
Registration is available for several weeks leading into a new semester.
What You Will Learn
The CES Training consists of 11 self-paced learning modules. In total, the modules are equal to 26 hours of content. You will need to attend four two-hour long Zoom meetings each on a different topic.
The online modules cover the following topics:
Foundations of Employment Services
Funding Employment Services
Principles of Career Development
Networking
Using Work Incentives to Increase Self-Sufficiency
Strategies for Job Development Part 1
Strategies for Job Development Part 2
Business Perspectives
Job Creation
Performance Coaching and Supports Part 1
Performance Coaching and Supports Part 2