Our Consultants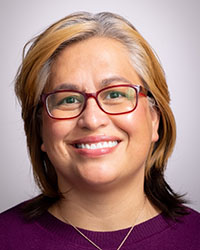 Alma Gamboa
Mi Via Consultant
505-527-1463
AlmRGamboa@salud.unm.edu
Hi, I am Alma Gamboa. I have 14 years of experience as a Special Education teacher for Albuquerque Public Schools. During my time in the classroom, I had the pleasure of working with students with diverse learning needs and multicultural backgrounds. I received a Bachelor of Science in Education in 2005 then a Master of Arts in Vocational Rehabilitation Counseling in 2021. I believe in using a person-centered approach that enables participants to make their own informed choices that meet their specific needs while providing them opportunities to become active members in their communities. I am excited to be here at UNM CDD as a Mi Via Waiver Consultant and look forward to serving individuals and families.
Hola me llamo Alma Gamboa. Tengo 14 años de experiencia como maestra de Educación Especial para las Escuelas Públicas de Albuquerque. Durante mi tiempo como maestra tuve el placer de trabajar con estudiantes con necesidades de aprendizaje y culturas diversas. Recibí una Licenciatura de Educación en 2005 luego una Maestría de Consejería de Rehabilitación Vocacional en 2021. Yo tengo la convicción de que el usar un enfoque centrado en la persona que les permita tomar sus propias decisiones informadas ajustándose a sus necesidades específicas les da la oportunidad para convertirse en miembros activos en sus comunidades. Me siento emocionada de estar aquí en UNM CDD como Consultante de Mi Via Waiver y espero servir a individuos y familias.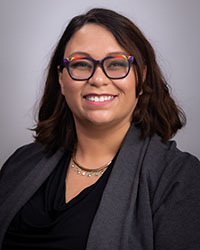 Triniti Pankuch
Mi Via Consultant
505-527-1789
TrPankuch@salud.unm.edu
Hello! My name is Triniti Pankuch and I am a Mi Via Consultant with UNM CDD. I graduated from the University of New Mexico in 2016 with my Bachelor's of Arts and I first began working with individuals with disabilities in 2014. I have worked within the field in several capacities ranging from an educational support in the Special Education setting; to a Community / Independent Living Team Lead as well as in an administrative role as a Quality Assurance Assistant. I am proud to be in service to such an incredibly diverse community that supports its members in achieving their goals as they live their lives to the fullest. My upbeat attitude and a critical attention to detail is present in every facet of my work and I look forward to applying these skills while helping families navigate the Mi Via Waiver system!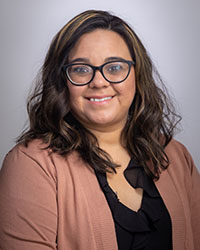 Vanessa Mares
Mi Via Consultant
505-526-7950
VmMares@salud.unm.edu

Hello, my name is Vanessa Mares- I am a proud mother to three amazing kids. My middle child was born with Down Syndrome, it was after her birth that I found my true calling and passion for working with individuals with special needs. I have worked in the field of supporting individuals with disabilities for 15 years. I began my journey working at a day program as direct support staff, a role I loved and happily held for 5 years. I was promoted to Team Lead and shortly after was once again promoted to Service Coordinator. I then worked at a company as a Service Coordinator where I specialized in Supported Employment. I am very excited to be a part of the MI Mia program here at UNM!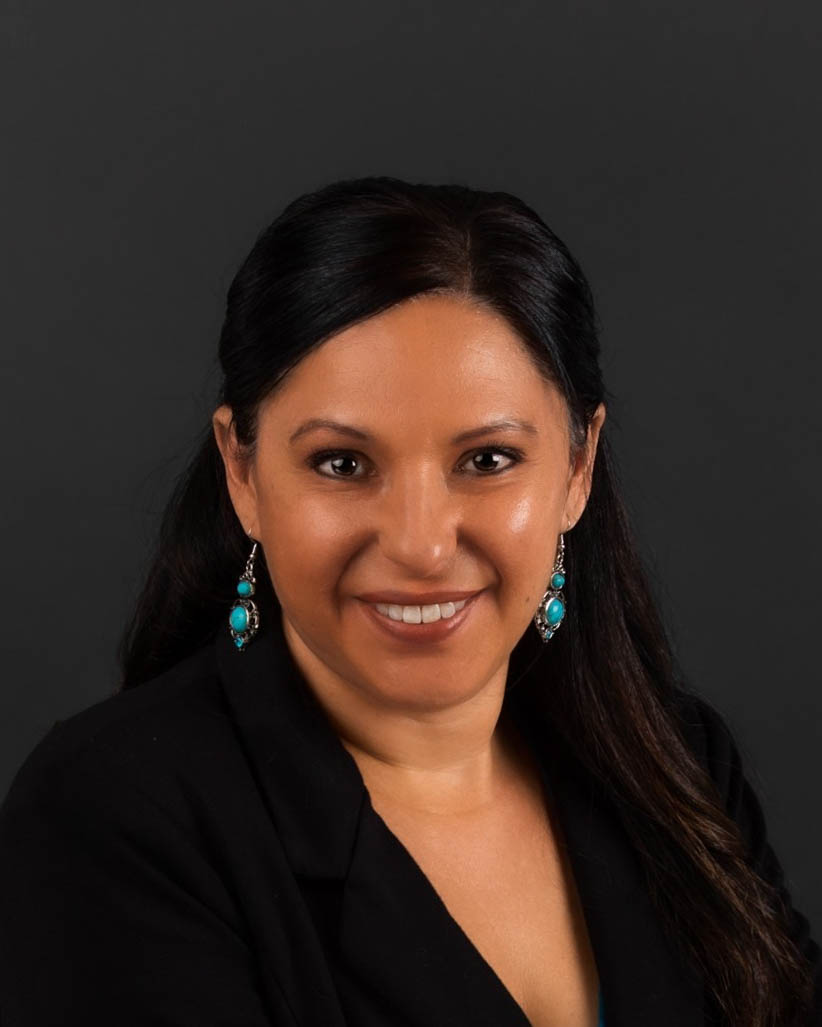 Janelle Groover
Education and Outreach Manager
505-925-2499
jtorresgroover@salud.unm.edu
Hi, my name is Janelle Groover and I am the Program Manger for the Center for Development and Disabilities (CDD) Mi Via Program. I have a Master's degree in Social work, a Master's degree in Public Health, and I am a licensed clinical social worker. I have been working at the CDD for 8 years in different capacities and I have over 18 years of experience working with children and families with developmental disabilities. I am passionate about helping participants, families, and communities navigate complex systems. I love this work and consider it an honor to work with participants and their families.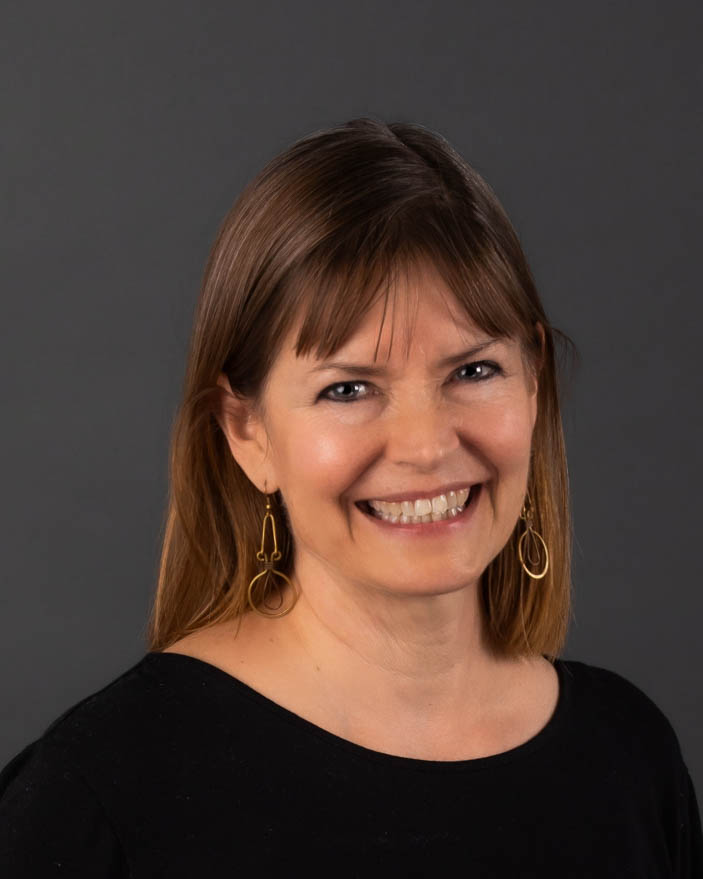 Winton Wood
Program Manager
505-263-5127
wiwood@salud.unm.edu
Hi! I am Winton Wood - Mom to a lovely teenager who has Down Syndrome, Autism and other developmental and medical disabilities. Professionally, I have knowledge of disability-related resources from a previous job as an Information Specialist at UNM CDD's Disability Information Network. I have chaired the IDEA NM State Advisory Panel, am a LEND alumni and am a member of the Mountain States Regional Genetics Network New Mexico State team. I also present family centered care to resident pediatricians.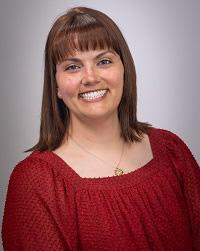 Cassandra DeCamp
Program Manager
505-274-1319
cdecap@salud.unm.edu
Hello! I'm Cassandra DeCamp and I am one of the Program Managers for the Mi Via and Supports Waivers with the Center for Development and Disability (CDD). I have more than 18 years of experience serving New Mexicans with disabilities, most of which is devoted to supporting individuals with developmental disabilities in the state's Home and Community Based Services Waivers in a variety of roles. I have a strong background in Medicaid and am passionate about helping others understand the complexities of Medicaid and affiliated resources. I earned my Master's in Industrial and Organizational Psychology and use my personal and professional experience to help individuals and families access quality care and services. I look forward to working together with you!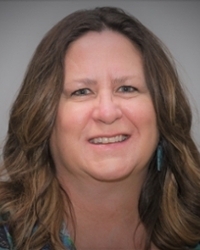 Kay Lilley
Mi Via Consultant
505-637-4448
kalilley@salud.unm.edu
Hi, I am Kay Lilley and I have over 25 years of experience in the field of developmental disabilities. I am an early supporter, learner and practitioner in the idea that communities become stronger when people with disabilities are welcomed and supported to participate and contribute. As a longstanding advocate, I have actively promoted the principles of self-determination for people with disabilities and I truly believe that Mi Via is the best vehicle in the New Mexico service system for achieving meaningful inclusion.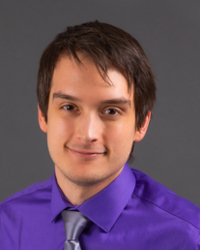 Brandon Proctor
Mi Via Consultant
505-272-8195
brtproctor@salud.unm.edu
Hello! My name is Brandon Proctor, and I am excited to be working with a diverse array of individuals with intellectual and developmental disabilities and their families. I received my Master's degrees in social work and public health because it has always been my passion to improve health access, quality, and care for individuals and families to live meaningful lives in their communities. I have a brother with Autism and am a self-advocate. For several years, I have worked in the past as a NM LEND (Leadership Education in Neurodevelopmental and Related Disabilities) trainee here at the Center for Development, where I participated in the Autism Spectrum Evaluation Clinic, and collaborated with Envision NM on the Developmental Screening Initiative. Later I worked with Envision NM as a quality improvement coach where I engaged with providers, families, and other stakeholders on strategies in improving service delivery for children and adults with developmental disabilities and complex healthcare needs.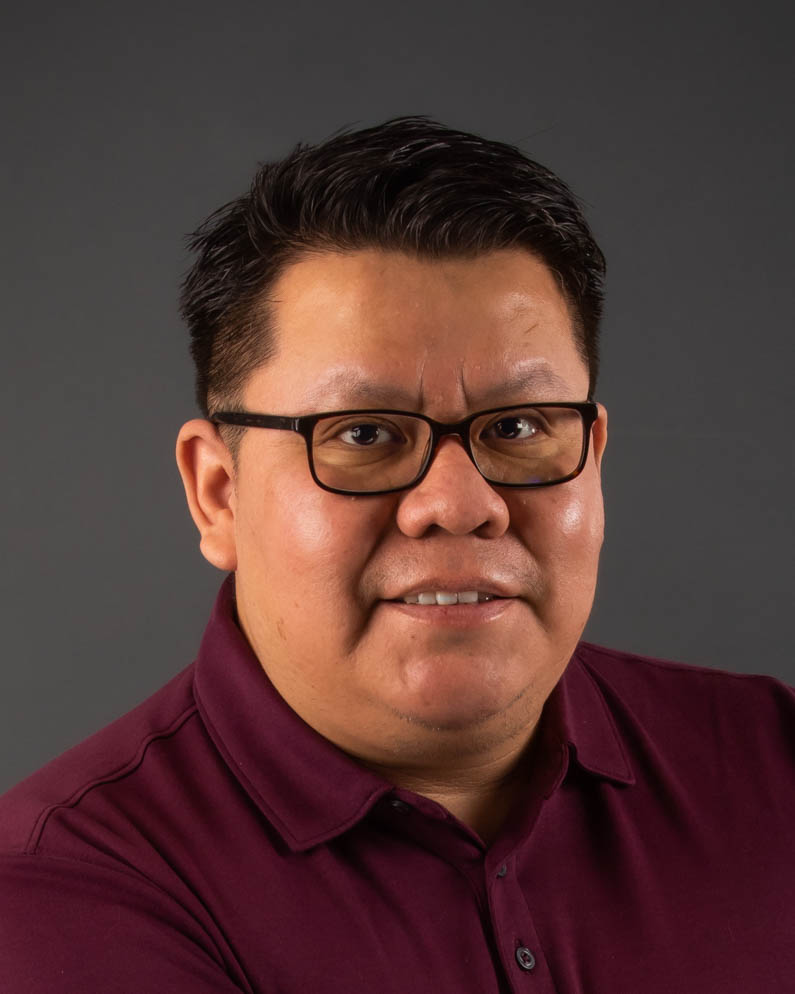 Aaron Lee
Mi Via Consultant 
505-272-4631
AaSLee@salud.unm.edu
Hi, my name is Aaron Lee and I am excited to start my journey as a Mi Via Consultant for UNM CDD. I have worked in the field of supporting individuals with disabilities for 7 years as a Service Coordinator for the DD Waiver specializing in Supported Employment. I always enjoyed helping individuals achieve their goals, improve their lives and to get the best experience in their day-to-day activities that they possibly can. I have received a Bachelor's Degree from UNM in English with a focus in Professional Writing. Although I am a native New Mexican, I always meet new people and often find new experiences in our special Land of Enchantment. With that said, I am very excited to work with you all!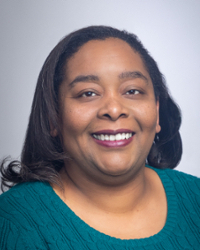 Amber J. Hunt
Mi Via Consultant
505-273-1675
ajhunt@salud.unm.edu
Hello, my name is Amber J Hunt and I am passionate about making a positive difference in the lives of New Mexicans. I graduated from The University of New Mexico in 2010, earning two Bachelor of Arts degrees in the fields of Criminology and African American Studies. After graduation I found my calling working with adults with developmental disabilities and have done so for over 17 years.  I have served as a direct support team member with a DD Wavier agency and then was promoted to a service coordinator, a role I happily fulfilled for 9 years. What excites me the most about this field is the enjoyment I get from helping others succeed and seeing them grow! I look forward to bringing this enthusiasm while helping individuals and their families navigate the Mi Via system.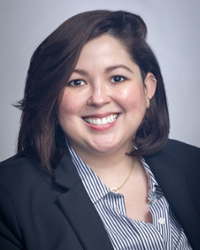 Allison Salazar
Mi Via Consultant
505-225-4605
AIMSalazar@salud.unm.edu
Hello, my name is Allison Salazar and I am a Mi Via Consultant and Supports Waiver Community Support Coordinator with UNM CDD. I graduated from UNM with a Bachelors in Liberal Arts, my concentrations being Health Education, Sociology and Communications.  I have experience as Practice Manger for a local behavioral health practice and I have spent the last 16 years working in various capacities with individuals with disabilities. I am also an older sister to 3 amazing young woman who have various developmental and physical disabilities.  I feel that having the professional knowledge and an understanding of family needs enables me to serve the community I love.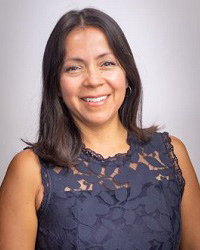 Paola Santana
Mi Via Consultant
505-554-5017
psantana@salud.unm.edu
Hi my name is Paola Santana, I am originally from Quito Ecuador. I have been working with the community for over 17 years as an advocate in the Special Education field. My husband and I have a beautiful daughter. Since the day she was born our lives have changed to become better people. I have a Master's degree in Industrial and Organizational Psychology and I am so excited to join the amazing team at CDD UNM as a Mi Via Consultant. This job is giving me the opportunity to continue working closely with families, and supporting them. I am a strong advocate of inclusion, diversity, and a believer that each of us have gifts to offer that help us to grow as a society.
Hola mi nombre es Paola Santana, soy de Quito Ecuador. He trabajado con la comunidad por más de 17 años como defensora en el campo de la educación especial. Mi esposo y yo tenemos una hermosa hija, desde el día que nació nuestras vidas han cambiado para ser mejores personas. Tengo una maestría en Psicología Industrial y Organizacional y recientemente me uní al increíble equipo de CDD UNM como Consultora de Mi Vía. Este trabajo me da la oportunidad de continuar trabajando cerca de las familias y continuar apoyándolas. Tengo la convicción que la inclusión, la diversidad y los dones que cada uno tenemos aportan para mejor y así crecer como sociedad.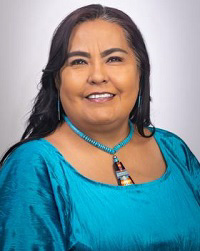 Laurinda Warren
Mi Via Consultant
505-379-7496
lfwarren@salud.unm.edu
Yá'át'ééh shí éí Laurinda Warren yíníshyé'.
Ashii'hi nishłį́. Kinyaa'aanii 'éí bá shíshchíín. Naakai Dine'e 'éí dashicheii. Kin'Lichii'nii 'éí dashinálí. I am Salt Clan from Pueblo Pintado, NM. I am born for Towering House from Sweetwater, AZ. My grandparents originate from Pueblo Pintado, NM and Red Mesa, UT. 
It is an honor and privilege to serve individuals with disabilities in San Juan County. I earned my Master's degree in Curriculum and Instruction in Early Childhood Education. I am passionate about learning new skills to help participants and their families. I am thankful for being given the opportunity to advocate and support participants and their families. I enjoy seeing growth in each participant and seeing their accomplishments. Families and participants need to know they have someone in their life to be an advocate and supporter and someone that can help them overcome barriers. I'm thankful to be that person for our community.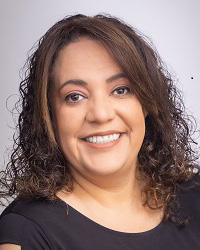 Mayline Jaramillo
Mi Via Consultant
505-526-4344
MKJaramillo@salud.unm.edu
Hi, my name is Mayline Jaramillo and I have been working as a Mi Via Consultant Professional for over 15 years. I know how important is to listen to every individual living with a disability who is verbal or with limited communication as well as the family caring for the individual. I have navigated systems over the years and transitions to different entities examples: SSI, Medicaid, Mi Via, Palco, Humans Services, Income Support Division, Navigating Insurance companies fair Haring, Disability Right New Mexico, navigating the school System, Guardianship, IEP/SSP/Budgets. Insurance Companies Presbyterian, BCBS, Western Sky. Self-Directed Community Benefit.
I was driven to pursue becoming an Advocate and Consultant after receiving the diagnosis of PDD-NOS Persuasive Development Disorder not otherwise specified / Autism/ with limited communication for my daughter at the age of 3 years old. My son was also diagnosed with ADD-Inattentive, Dyslexia and is colored blind. I understand what a family is going through when they receive the diagnosis of a loved one being diagnosed. I have a Psychology degree from the University of New Mexico, Central New Mexico Community College and Ashford University. I bring a lot of experience in the field of Developmental Disability, but I am always willing to learn from the individuals and families I serve.
I will continue to advocate for families just like I do for my own adult kids. I am passionate about helping families navigate the Mi Via Program and Resources in New Mexico.
Benjamin Lewis
Mi Via Consultant
505-553-0881
bplewis@salud.unm.edu
Hi, my name is Ben Lewis. I am a lifelong resident of Ortero country. I have worked with adults with developmental and intellectual disabilities in the Southeast and Southwest regions of New Mexico since 2008. I have experience supporting individuals on both the DD Waiver and Mi Via Waiver in different capacites. It is an honor to advocate for and support both participants, families and their direct support staff, and I look forward to doing this in my role as a Mi Via consultant for UNM CDD.
Contact Mi Via
Street Address:
2300 Menaul Blvd NE
Albuquerque, NM 87107
Phone: 505-925-2499 or 505-401-9328
Email: cdd-miviaconsultants@salud.unm.edu