Connect Clients to Mental Health Resources
Help Patients Become Productive Members of Society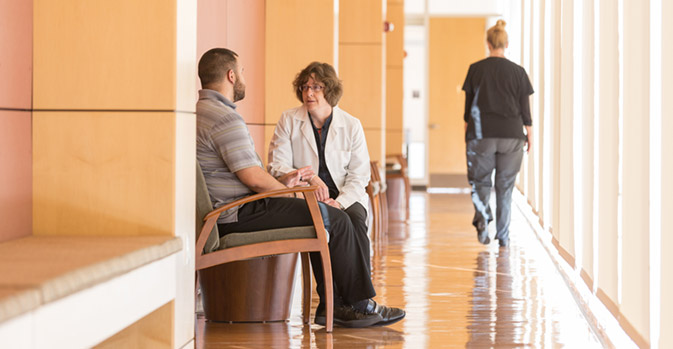 Jail Diversion Services
UNM Health System proudly serves Albuquerque and New Mexico communities with a Jail Diversion program. The program helps divert individuals from the criminal justice system to more appropriate mental health services.
These services and referrals may include:
Psychiatric treatment
Substance abuse treatment
Medical care
Education and work resources
Community, state and federal resources as appropriate
Supportive and Understanding Mental Health Care
Our Jail Diversion Community Support Workers seek to engage individuals with mental health and/or substance use problems through myriad recovery strategies, including:
Coping with mental or emotional difficulties
Accessing and maintaining social services and health care
Developing independent living skills and social support systems
Your patients or clients can receive help in their recovery and with pursuit of their personal, social, educational and vocational goals. We work to finish legal supervisions and help patients transition to a successful life. 
Connect with Us
We're here to serve you and your client. Call us at 505-925-4353 to learn more.
Who is Eligible for Jail Diversion Services?
We coordinate with the criminal justice system, including pre-trial services, mental health courts, state probation and parole. Our Jail Diversion Services assist patients who are navigating the criminal justice system.
We also work with law enforcement agencies, criminal justice professionals, health care professionals, patients and families to promote forensic education.
Individuals living with severe mental illness who are also justice involved can call for more information on the referral process.