Begin Your Recovery Journey 
Get Personalized Care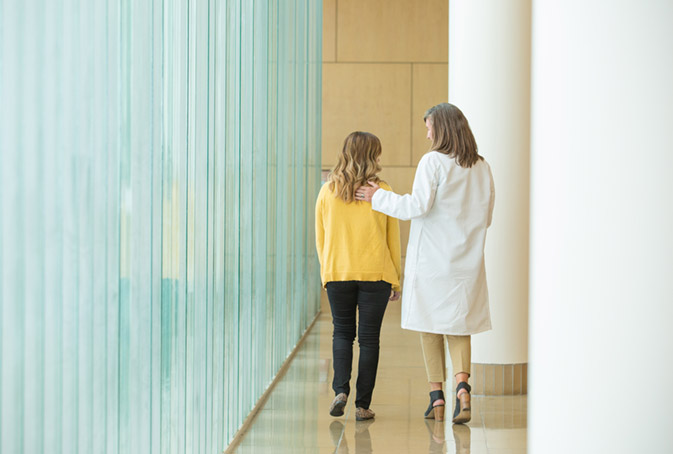 You are stronger than addiction. You are here, seeking positive change. And the Addiction and Substance Abuse Program (ASAP) team is here to support you.
ASAP at UNM Health is a comprehensive treatment facility focused on caring for substance abuse disorders through integrated evidenced-based care.
The Addiction and Substance Abuse Program is a comprehensive treatment facility focused on treating substance use disorders through integrated evidenced-based care. We offer:
Case management
Medication assisted treatment, including opioid replacement therapy
Outpatient detoxification
Primary care services, including hepatitis C treatment
Psychiatric services
Psychotherapeutic services (group, individual, family and couple services)
Specialty addiction treatment including services for pregnant, adolescent and transition age, and individuals with severe mental illness and/or trauma
Build a happier future, free of addiction. Find the power to change your life at UNM Health.
Schedule an Appointment
Your recovery goals are achievable. Reach out and take control of your life. Schedule an appointment today. 
Treatment Teams at ASAP
At ASAP, our therapists, doctors, case manager and medical staff all work together as part of a treatment team to help support you in your recovery.
Adult team serves adults over the age of 21.
STAR Team serves teens under the age of 21 and includes staff that specializes in the treatment of adolescents and their families.
Milagro team is for pregnant women and those who have recently delivered—includes staff from FOCUS program.
Dual diagnosis team is for adults with a severe mental illness.
Trauma/PTSD team is for adults with PTSD and includes staff that specializes in evidence-based treatment of PTSD.
Stages of Recovery
Because treatment is not the same for everyone, we use a stage-based model. If you are new to ASAP, you will start in Stage 1.
Stages

Treatment

Stage 1: Gain the skills you need to stay safe and begin your recovery.

Skills groups and/or Walk-In Counseling (WIC) at least once a month.
Education about addiction & emotions.
Work with case management to find safe housing, transportation and other resources.

Stage 2: Heal from the things that caused you to use substances in the first place.

Attend weekly (or 2x monthly) therapy with your assigned therapist for issues like PTSD, depression, anxiety or anger.
Work through painful past experiences.
Attend any recommended group therapy.
Learn to manage life without using substances.

Stage 3: Find out who you are without abusing substances, learn how to enjoy life in recovery, and eventually graduate from the ASAP program.

Attend aftercare groups once a month.
Practice relapse prevention skills.
Find a meaningful life outside of treatment (e.g., re-connecting with loved ones, going back to work or school or engaging in hobbies).
Be a peer support by helping others who are new to recovery.
Graduation from ASAP.
Opioid Replacement Therapy: What to Expect
Opioids are substances that activate the opioid receptors in our brains. Chronic use of opioids can be very harmful, and they are not indicated for long-term use in most people.
What to Know About Opiates
About ASAP
Our mission is to provide high quality, safety-focused, evidence-based substance use disorder and co-occurring outpatient behavioral health disorder treatment to improve the physical, spiritual and emotional health of our patients and our community.
The goal is to achieve and maintain sobriety from all substances of abuse.
Medication is just one tool in treating substance use.
Clients need to work with their therapists and treatment team to make decisions about what they need from treatment and to create goals.
Each client may need a different treatment.
All clients and staff will be treated with respect and dignity.
We try to provide excellent services, and we want your input.
Recovery from addiction can be long-term.
Our purpose is to help you find a new way of living without substance use.
General Clinical Services: Monday-Friday: 6:00 a.m.–5:00 p.m.
Dosing Clinic: Monday-Friday: 6:00 a.m.–2:00 p.m., Saturday and Sunday: Closed
Psychotherapy Services: Monday-Friday: 6:00 a.m.–5:00 p.m.
Primary Care Clinic: Hours may vary.
Psychiatry - Addiction Medicine