Create a Better Life for You & Baby
Get the Support You Need as a First-Time Mom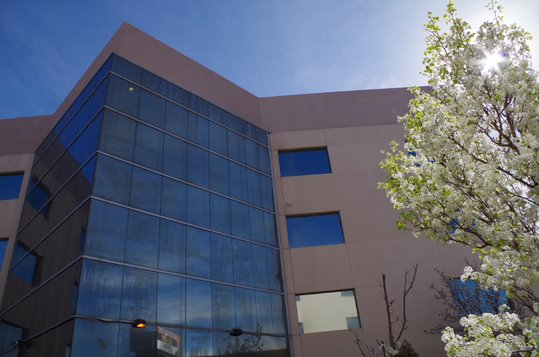 Nurse-Family Partnership
Nurse-Family Partnership is a free, voluntary program that partners first-time moms with nurse home visitors. When you enroll in the program, a specially trained nurse will visit you throughout your pregnancy and until your baby turns two years old. During these visits, your caring nurse will offer the knowledge and support you need to confidently create a better life for your baby and yourself.
We hope for these long-term outcomes:
Babies are born healthy
Children are nurtured by their parents/caregivers
Children are physically and mentally healthy and ready for school
Children and families are safe
Families are connected to formal and informal supports in their community
We are currently servicing the Bernalillo County area.
Submit a Referral
Refer a family to the Nurse-Family Partnership program. Download a referral form to begin.
What Is Home Visiting?
Taking It to the Streets: Nurse-Family Partnership Fosters Parenting Skills in At-Risk Communities from UNM Health Sciences on Vimeo.
With key support from the NM Children Youth and Families Department (CYFD), UNM's Center for Development and Disabilities (CDD) is participating in a home-visiting health program that connects licensed nurses and new mothers to share knowledge and support for at-risk young families.

"The critical component here is our nurses," says Nurse Family Partnership's Principle Investigator Marcia Moriarta. "They're highly qualified, incredibly empathetic, enormously patient and truly caring. Our CDD nursing professionals make great home visitors and have been the strength of this nationally recognized, evidenced-based program."

Home Visiting is a free and voluntary service provided by qualified professionals within the home to parents/families, prenatally and/or with children birth to age three.
Benefits of Home Visiting
Home Visiting programs provide parents with support to enhance the child-parent relationship.

With these enhanced skills, parents can create environments that positively impact their child's social and emotional development and prepare him or her for a productive life.
Home Visiting includes but not limited to the following:
Pregnant women experience improved prenatal health and babies experience improved birth outcomes;
Parents/family is available, responsive, attuned with their infants and young children, supporting optimal social-emotional and cognitive development;
Infants and young children experience optimal social-emotional and cognitive development so they are prepared for school success.
Contact Us
Gloria Radoslovich, MA, RN, LPCC
Nurse Manager
505-272-0986 or 505-362-7760
gradoslovich@salud.unm.edu
Kayla Miller
Administrative Assistant 2
505-272-2271
Email: kjmiller@salud.unm.edu
Providers or Families, please call 505-362-7760 or email a completed referral form to gradoslovich@salud.unm.edu or fax it to 505-272-8988 with the following: ATTN Nurse-Family Partnership.