Improve Your Family's Well-Being
Get Early Intervention for Your At-Risk Child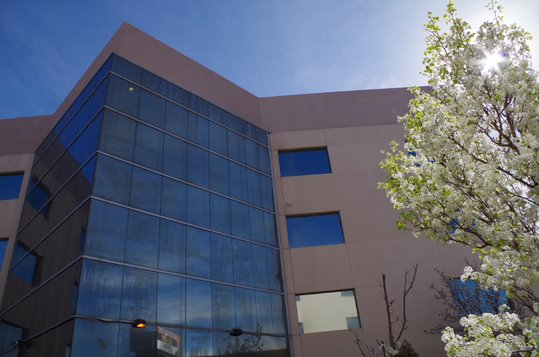 FOCUS Program
The FOCUS Early Intervention Program (formerly known as Los Pasos, SELECTT and GRO) provides supports and services for families of children aged birth through three years of age.
We help children who have developmental delay or are at risk of experiencing delay due to:
Family substance use
Family violence
Low birth weight
Parental mental illness
Prematurity
Pre-natal exposure to drugs and alcohol
Unsupported teen parenting.
We serve families in Bernalillo, Sandoval, and Valencia Counties. We are funded through the Department of Health, Family Infant Toddler Program.
What We Do
Through collaborations across the Departments of Pediatrics and Family and Community Medicine, the FOCUS program provides a continuum of interdisciplinary services that integrates primary family medical care with an array of services that include:
Developmental assessment
Early intervention services, including: Family service coordination, developmental guidance, social work, occupational therapy, physical therapy and speech and language therapy services
Community referrals
Infant mental health services focused on supporting the parent-child relationship
Primary care and access to a family medical home
Referrals to the UNM Medical Legal Alliance For Children
Contact Us
To learn more, contact our program specialist, Brianna Castillo at bcastillo@salud.unm.edu or by calling 505-272-9338.
About FOCUS
FOCUS provides supports and services that improve family well-being by strengthening family capacity to support resilience and protective behaviors for their children, providing culturally sensitive service strategies, collaborating with the community on behalf of the families and maximizing access to quality services. The service delivery team includes pediatricians, nurses, social workers, psychologists, service coordinators, developmental specialists, occupational therapists, and speech and language pathologists. Services are available in both English and Spanish.

Nationally recognized model programs (National Center for Children in Poverty) that have demonstrated, through evaluations and research, lower rates of violence and drug use in the home, greater interaction between caregiver and child, and enhanced social-emotional development of the child.