Get the Life You've Always Wanted
Weight Loss Surgery Can Help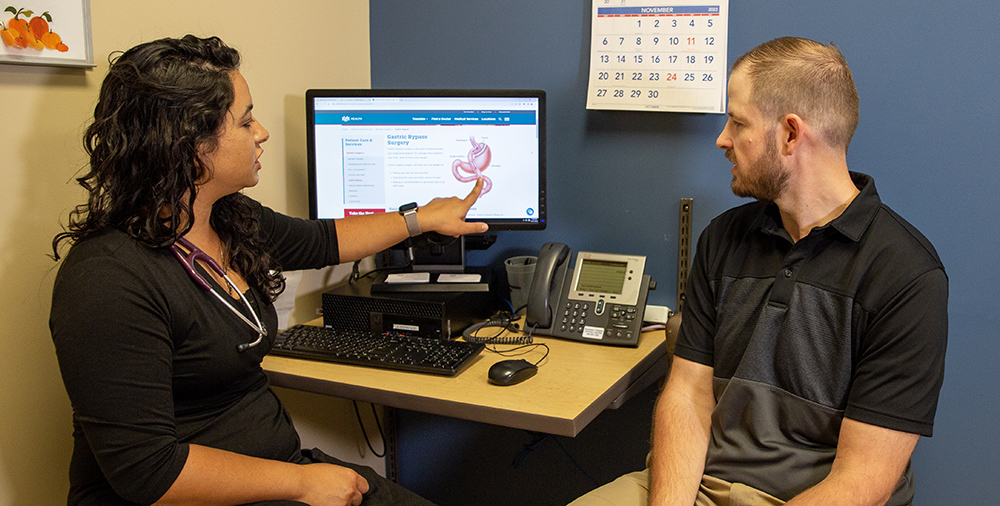 Am I a Candidate for Bariatric Surgery?
Making the decision to have weight loss surgery is a big step toward a healthier future. Severe obesity can cause health problems that significantly reduce your quality of life.
The main goal of losing weight is to reverse or improve serious health conditions—and prevent future health concerns.
Qualifying for Weight Loss Surgery
You may qualify for weight loss surgery if you:
Weigh 100 pounds more than the ideal body weight (ask your providers what that means 
for you)
Have a body mass index (BMI) of 40 or more
Have a body mass index (BMI) of 35 or more and have been diagnosed with severe medical problems
Have type 2 diabetes—your diabetes will start to get better immediately after surgery
Are 18-65 years old (older patients may qualify depending on health)
Are not addicted to drugs or alcohol
Can follow the after-care program (this depends on your mental health)
Can pay for the surgery through insurance or on your own (if you're paying for your surgery, you must make a payment plan with Patient Financial Services)
If you use tobacco products (cigarettes, chewing tobacco, pipe tobacco, nicotine gum or 
patches), you will need to quit at least 2 months before your surgery. You must also commit to 
not smoking after surgery.
Paying for Weight Loss Surgery
Weight loss surgery is an investment in your long-term health. Contact Patient Financial Services to make a payment plan today.
Types of Weight Loss Surgery
Once you've decided to have weight loss surgery, your next decision will be to choose a procedure. Together, you and your surgeon will decide which option is right for you.
Bariatrics at UNM SRMC
3001 Broadmoor Blvd NE
Rio Rancho, NM 87144
Hours: 8 a.m.- 5 p.m.
Bariatrics at UNMH
2211 Lomas Blvd. NE
Albuquerque, NM 87106