Healthy Children, Happy Parents
Start Healthcare Early for Better Outcomes
Help your child grow as strong and healthy as possible. From infant check-ups to school physicals, the expert pediatricians at UNM Health are here for every stage of your child's life.
By staying on top of your child's care, we can make sure he or she is growing properly and correct any issue as soon as possible—giving your little one a healthy journey to adulthood.
Expert Comprehensive Care
Our pediatricians partner with parents and family members to provide education and guidance as your child grows. Raising a child takes a village, and we are here to answer your questions and provide expert care whenever your child needs it. Our goal is your goal: to keep your child happy and healthy.
Our Services
Behavioral health care
Care for chronic conditions such as asthma
Developmental screenings
Education and guidance for parents
Guidance for children with special health care needs
Home visits from bilingual (Spanish/English) providers affiliated with the Young Children's Health Center for families with children up to three years old
Immunizations
Physical exams for sports or school activities
Well-child checkups, from birth through high school
Pediatric Specialty Clinics
The UNM Healthy and Fit Children's Clinic teaches each patient's family about healthful eating and active leaving. Personalized care plan includes:
Complete medical evaluation
Nutrition counseling
Fun physical activities and guidance on staying active at home
Referrals to pediatric specialists for health issues related to obesity, such as diabetes, high blood pressure, obstructive sleep apnea and depression
Summer camps may be offered based on availability
Ask your pediatrician for a referral to the clinic if your child is age 2–17 and has a BMI at or above the 85th percentile for his or her age and gender. For more information, call 505-272-5348.
For more information, download a brochure in English [PDF] or a brochure in Spanish [PDF].
Download the referral form here.
Students can access a medical provider at one of several UNM health centers found at elementary, middle and high schools in the Albuquerque area. Regardless of ability to pay, students can access physical and mental health care during school hours if they attend one of these schools:
A team of UNM Health medical professionals offer services for preteens and teens, such as:
Primary care for common conditions such as asthma and acne
Behavioral health including screening and referral for substance abuse problems
Reproductive health care and gynecology
Sports physicals and sports injury
Case management for students and families
Health education
Ask your primary care pediatrician about a referral to the UNM Children's Psychiatric Center. Our behavioral health specialists help children improve their mood, get treatment for mental health disorders and gain coping skills. The UNM Children's Psychiatric Center is the only facility of its kind in New Mexico.
Our team of experienced therapists, psychologists and psychiatrists care for children and young adults who experience:
Brain injuries
Disruptive behavior disorders
Family and relationship issues
Intellectual disabilities
Mental illness
Mood disorders
Trauma
Trouble at school
Learn more
about our services and how to make an appointment.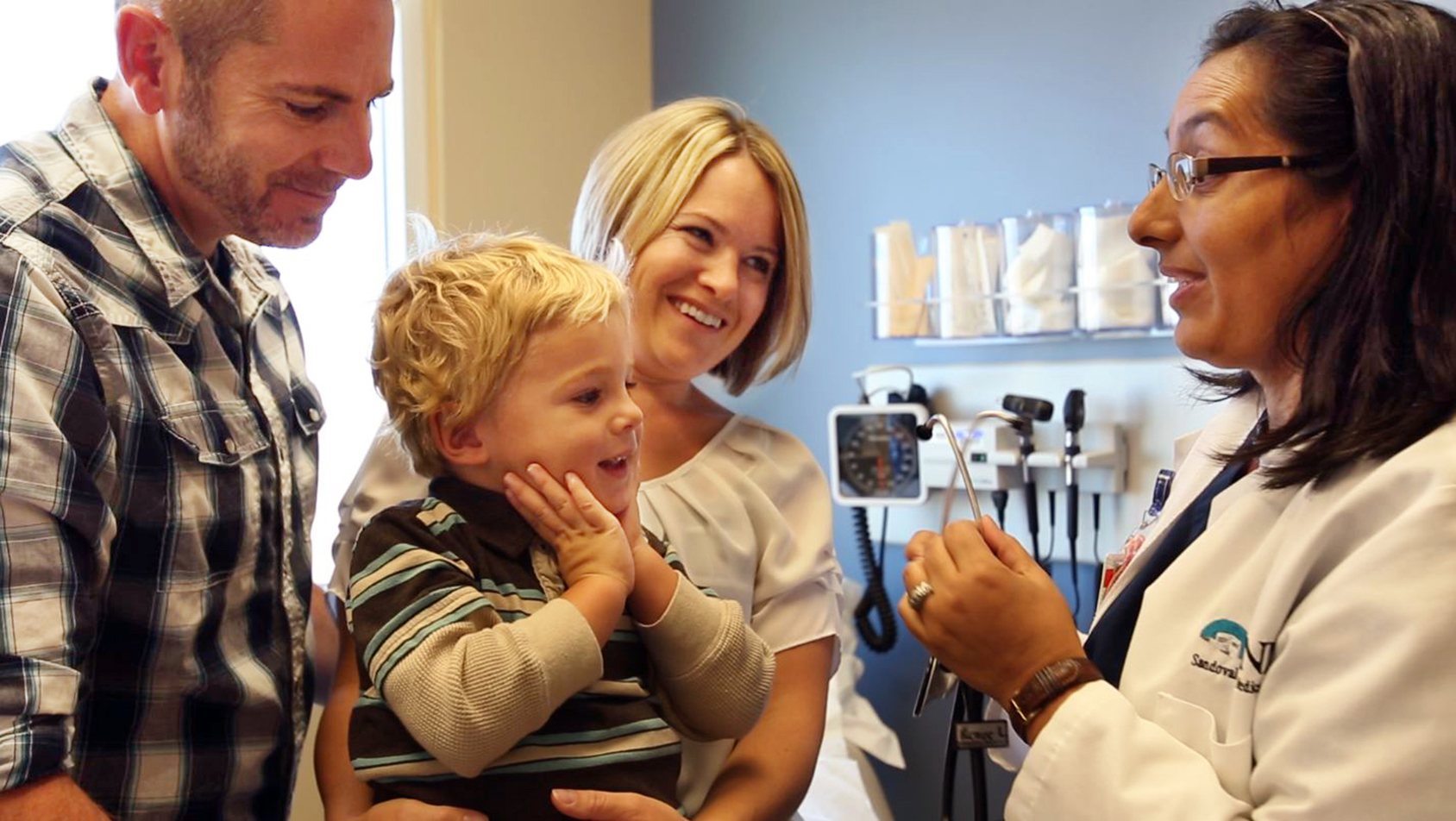 Get the best care for your child.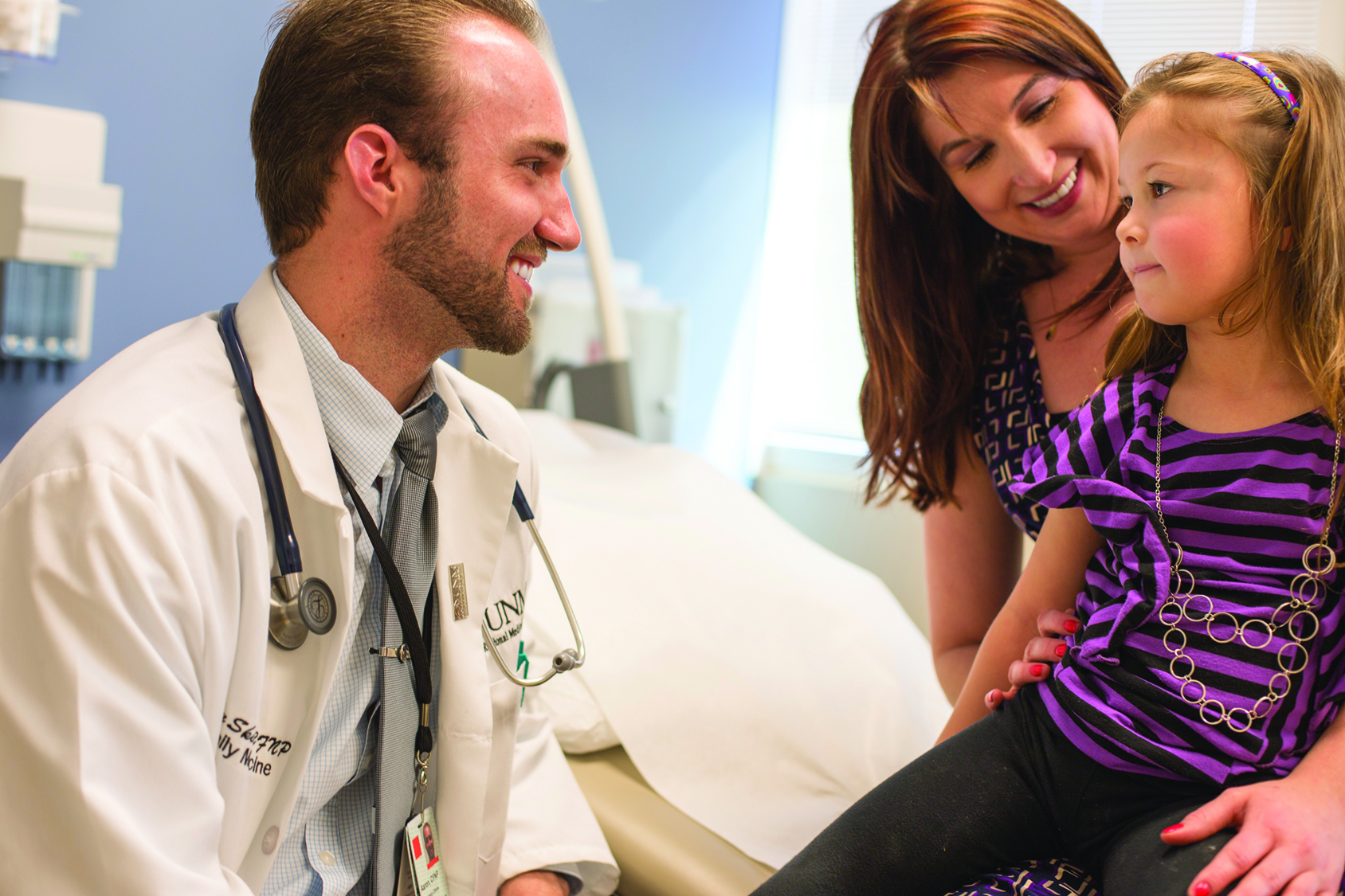 Get care for a wide range of issues. 
UNM Hospital Ambulatory Care Center
Pediatric Clinics, Third Floor
2211 Lomas Blvd NE
Albuquerque, NM 87106
UNM Carrie Tingley Hospital
1127 University Blvd. NE
Albuquerque, NM 87102
Young Children's Health Center
306 A San Pablo SE
Albuquerque, NM 87108