Questions about Vaccination?
We Answer the Community's Questions!
We are here to help serve the community, and with the COVID-19 vaccine rolling out across the country, we know there are questions about the vaccine. Whether you have questions about the vaccine's importance on young people, the safety of the vaccine with pregnancy, or figuring out fact from fiction, UNM Health is here for you with the answers.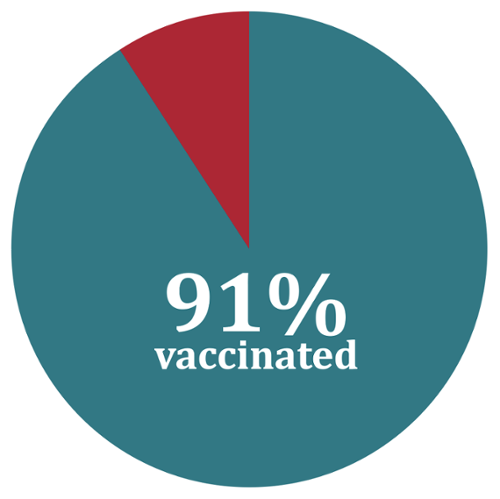 UNM Health is dedicated to your safety
9,644 out of 10,555 UNM Health Employees has been vaccinated, making UNM Health 91% vaccinated, and continuing to grow everday.
Get a Vaccine
UNM Health will be vaccinating patients at The Pit at the University of New Mexico.
To register for a COVID-19 vaccination, visit The New Mexico Department of Health website.