Help for Work-Related Lung Issues  
Prevention & Advanced Treatment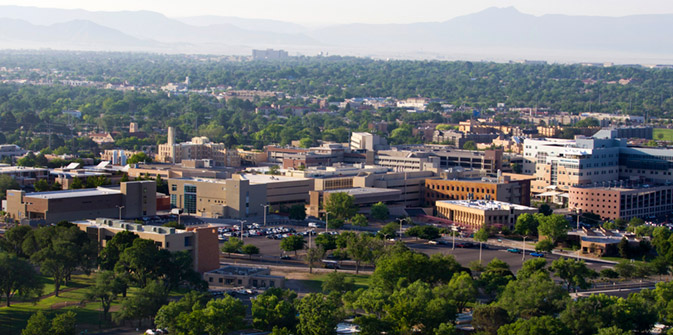 Occupational Lung Clinic
 Repeated or extended exposure to toxins at work—or even one severe instance—can cause acute or chronic lung problems. Issues often begin or persist long after exposure has ended.
The UNM Occupational Lung Clinic specializes in the prevention, diagnosis and management of occupational lung diseases. We treat patients from all over the Southwest. Our clinic provides:
B-reading of hard copy or digital chest X-rays for rating pneumoconiosis
Bronchoscopy with lavage and biopsy
Evaluation for the Division of Energy Employees Occupational Illness Compensation (DEEOIC) programs, such as Part E
Full pulmonary function testing
Help with workers compensation claims
Impairment ratings
Independent medical evaluation
Lung impairment evaluation
Maximal cardiopulmonary exercise testing
Methacholine bronchoprovocation test, which measures lung function, with laryngoscopic evaluation
Make an Appointment
To schedule an appointment, call 505-272-4866. 
Conditions We Treat
Occupational asthma
Pneumoconiosis (asbestosis, silicosis, coal workers pneumoconiosis and uranium miners pneumoconioses)
Hypersensitivity pneumonitis
Irritant vocal cord dysfunction
Mesothelioma 
Work-related bronchiolitis obliterans
Beryllium exposure / chronic beryllium lung disease
Environmental lung diseases
Occupational emphysema (COPD)
Occupational lung cancer
Uranium Miners May Qualify for Compensation
If you have a lung disease and worked in a uranium mine between 1942 and 1971, you may qualify for financial compensation. Explore UNM's Radiation Exposure Screening and Education Program today.
Learn More
Pulmonary Function Tests
UNM Hospital
4th Floor, Pulmonary Test Laboratory
2211 Lomas Blvd. NE
Albuquerque, NM 87131 
Occupational Pulmonary Medicine
UNM Hospital Ambulatory Care Center
5th floor
2211 Lomas Blvd. NE
Albuquerque, NM 87106