Safe Surgery Preparation 
Get the Best in Anesthesiology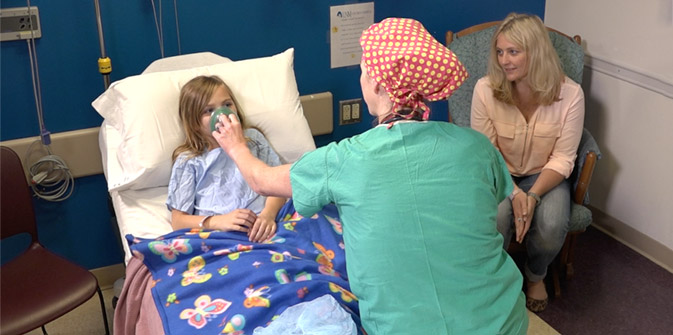 Anesthesiology 
UNM Health anesthesiologists are dedicated to your comfort and safety before, during and after surgery. Our physician anesthesiologists use the latest anesthesia technology in sedation and surgical pain relief.
We Put Safety First
Our anesthesiologists undergo over a decade of rigorous training to perform anesthesia procedures. They are specially trained doctors who evaluate your condition, recommend an appropriate anesthesia plan and diagnose and treat problems during surgery.
While complications aren't common during surgery, anesthesiologists make critical, split-second decisions that can save your life. The UNM Health anesthesia team is committed to the highest standards of patient care.
You can expect our team to:
Adjust your breathing, circulation, temperature, kidney function and other important bodily functions with medication.
Administer a wide variety of medications to ensure sedation, treat pain and stabilize your vital signs during surgery.
Control your medical needs and pain in the early postoperative period. 
Optimize your preoperative medical status to ensure the safest conditions for surgery.
Provide optimal operating conditions for your surgeon.
Schedule an Appointment
Make an appointment with a UNM Health provider or anesthesiologist to discuss your options.
Do I Need Anesthesia?
Your surgeon or providing doctor will talk to you about your options during surgery. Common reasons for anesthesia include:
Pre-Anesthesia Clinic
UNM Hospital
2nd Floor
2211 Lomas Blvd. NE
Albuquerque, NM 87106