Your Partner in Complex Orthopaedic Care
At UNM Health, your patients get personalized care from dedicated, compassionate orthopaedic experts.
Visit our main appointment center to refer a patient for the region's most advanced orthopaedic care, surgery and rehabilitation services.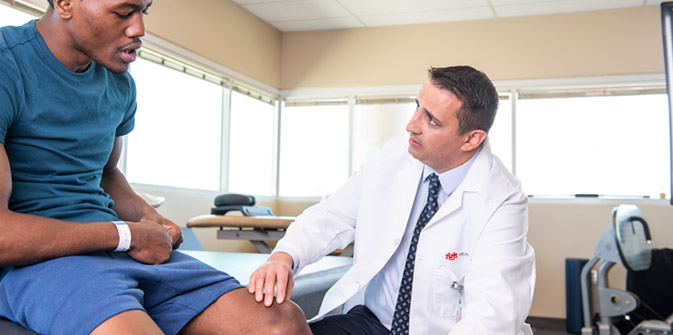 Centralized Scheduling
505-272-IUNM (4866)
Bioprinting Replacements for Worn-Out Ligaments
Using a hand-built 3D bioprinter assembled for less than $10,000 from off-the-shelf components, University of New Mexico scientist Christina Salas, PhD,, is hard at work developing a method for creating made-to-order ligaments that are as good as new.
Read More
Specialized Bone & Joint Surgery
From trauma to sports medicine, UNM Health orthopaedic surgeons provide a range of advanced, complex and minimally invasive procedures.
Explore Our Surgical Expertise
600+
Joint replacement surgeries each year
25+
Board-certified specialists on staff
The only Level 1 Trauma Center in New Mexico
Personalized Pain Treatment
The UNM Pain Consultation and Treatment Center (PCTC) is the only pain clinic of its kind in New Mexico. We offer the widest range of advanced pain management techniques in the Southwest.
Explore PCTC Services
Information to Give Your Patients