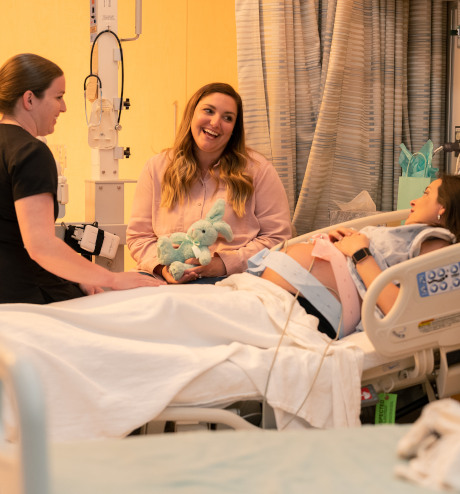 By Katie Kivlighan, CNM, PhD
What Does a Doula Do? Plus, Tips to Find Your Perfect Match.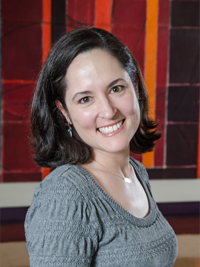 When giving birth, women see a lot of medical providers, including doctors, or certified nurse-midwives and nurses. The team is focused on the best outcomes for you and your baby.
But it also helps to have someone at your side during delivery who is focused on just your needs. That person may be your partner, mom or a friend. However, many moms turn to doulas to support them before, during and after childbirth.
A doula is a trained support person who offers encouragement, advocates for you and helps communicate your birth preferences with providers. Doulas learn valuable labor support techniques but don't necessarily have medical training.
My fellow certified nurse-midwives and I love to see women work with doulas. A 2017 Cochrane review of clinical trials found that women who had a doula with them during labor and delivery had a:
39% decrease in the need for C-section
10% decrease in the use of medications for pain relief
Shorter labor by an average of 41 minutes
Despite the growing popularity of doulas, many women do not know much about the services they offer. Let's take a look at what doulas do and how you can find a great doula match for your delivery.
Doula Support Before, During & After Delivery
Doulas don't necessarily have medical training, but some do. Generally, they provide emotional, physical, and educational support throughout pregnancy, delivery and new motherhood. Doulas can also support you through experiences such as trying to conceive or having a stillbirth or miscarriage.
Having a doula doesn't mean you should skip your childbirth classes. However, they can teach you what to expect during labor and delivery. They can introduce you to natural birth pain-management techniques such as breathing exercises, massage or rocking on a birthing ball.
There is a common misconception that doulas are only for women who want an unmedicated birth. Doulas can help support you even if you plan to have (or end up getting) an epidural or IV pain medication.
During labor, your doula will stay with you the entire time. They will encourage you and walk you through relaxation techniques. They can explain medical terms or procedures, offer advice on what is and isn't normal and act as your advocate with visitors and providers.
Doulas can also support your partner. It can be difficult to watch a loved one in pain—your doula can help them understand what's happening and offer tips about how to support you. They can also give your partner a break without feeling like they're leaving you alone.
After your baby is born, the doula may visit you at home to help with breastfeeding, bathing your baby or swaddling. They also can be on the lookout for signs of postpartum depression.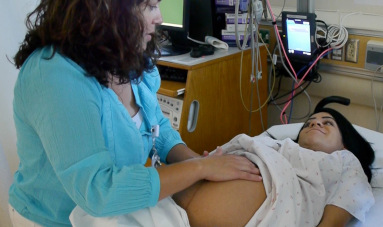 Related Reading
Who Should be in the Delivery Room? How to Choose the Best Labor Support Person
How to Find a Doula
Finding a doula depends on several things, including your support needs, your budget and the options in your community. Start by asking friends, family and your health care provider for suggestions.
Doula certification sites like dona.org and cappa.net can help you find certified doulas near you. Also, ask your local birth and parenting organizations for recommendations.
Cost, Coverage & Options
Few insurance plans cover doula costs, which can range from $500 to $2,500. Doulas who are new or still training may be less expensive. You can find a doula through the New Mexico Doula Association.
UNM Hospital recognizes the benefits of having a support person in the delivery room. So, we started a volunteer Birth Companion Program that offers free birth support for patients who deliver here. While some of our volunteers are certified doulas, some are not. However, they all go through training in emotional and physical support during labor and delivery when they join our program.
During COVID, program changes may occur to ensure the safety of patients in the hospital. Some doulas may wish to provide support virtuallyI hope more insurances and state programs will consider covering doulas. A 2016 study found that offering women the support of a doula could save Medicaid—and perhaps private insurers—nearly $1,000 per birth by reducing C-sections and preterm births.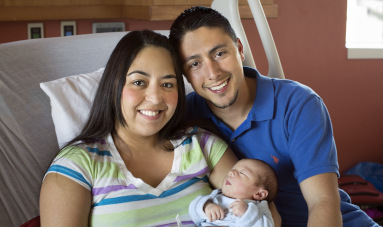 Related Reading
5 Tips for What to Include in Your Birth Plan
Questions to Ask for a Perfect Doula Match
Your doula will be with you during one of the most intense, emotional experiences of your life. We recommend interviewing a few doulas before you make your decision.
Meet for coffee or by phone to get a sense of their personalities and birth philosophies. Some doula cooperatives in Albuquerque and other cities host in-person or virtual meet-and-greets, where you can visit with several doulas at once.
Consider asking potential doulas the following questions:
Are you certified and by whom?
What did your training involve?
How many births have you attended?
What services do you provide?
What are your fees?
What is your philosophy about pregnancy and childbirth?
How will you work with my doctor or midwife?
Will you support my birth plan and pain management preferences?
What is your backup plan if I go into labor early?
Listen to your gut. If the fit isn't right, look for someone else. Your doula should make you feel comfortable and safe as you get ready to meet your new little one.
If you plan to have a doula in the delivery room, give your health care provider a head's up. The three of you should work as a team throughout your pregnancy. Together, you can get a full understanding of your options, your provider's recommendations and how to achieve the type of birth experience you want.
To find out whether you or a loved one might benefit from Ob/Gyn care, call 505-272-2245.