Lifeguard AirEmergency Services
When a critical illness, injury or accident happens far from a hospital, the University of New Mexico Hospital's Lifeguard Air Emergency Services is available 24/7 by ambulance and Lifeguard helicopter.
Lifeguard typically transports patients throughout New Mexico, eastern Arizona, southeastern Utah, southern Colorado and western Texas. We have also transported to and from health care facilities in California and Oklahoma.
Crews of specially trained paramedics and nurses treat and transport patients throughout the Southwest who have medical emergencies such as heart attacks, strokes, pregnancy complications or traumatic injuries.
The Lifeguard Children's Specialty Team includes providers with neonatal or pediatric intensive care experience.
Emergency Care in the Air
Treatment begins before patients arrive at the emergency department. Our aircraft and ground ambulances are outfitted with state-of-the-art medical equipment including:
Hamilton ventilators
Adult extracorporeal membrane oxygenation
Twins fetal heart monitoring
Ultrasound equipment
Blood reserves
Incubators for sick and premature babies
Whole body cooling technology
High frequency ventilation
Inhalable nitric oxide
Meet Our Fleet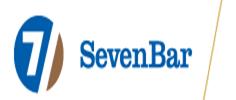 Lifeguard operates aircraft owned by our partner, SevenBar Aviation. Our fleet consists of an Agusta 119Kx Koala helicopter and a Beech King Air B200 aircraft that can fly more than 1,000 miles per trip at speeds up to 322 mph.
For Medical Professionals
Learn about Lifeguard employment, training and certification.