Your Partner in Complex Maternity Care
UNM Women's Health provides the most advanced technology and medical care before, during and after pregnancy.
To refer a patient to for prenatal, maternal, or postpartum care, or to contact a UNMH physician 24/7 for consultation, transfer, and referral services, call the physician access line (PALS) at 505-272-2000 or 888-866-7257.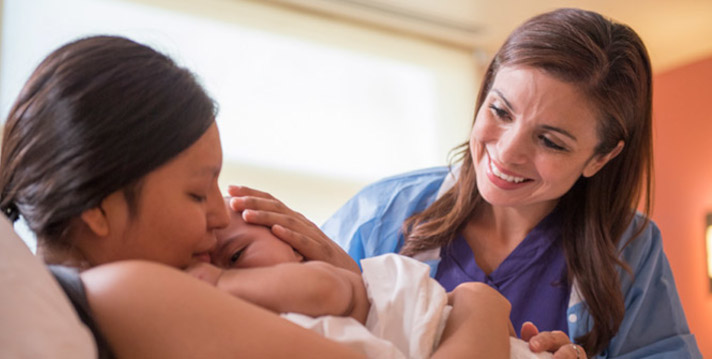 Centralized Scheduling
505-272-IUNM (4866)
2500+ babies born at UNMH each year
The only Level 4 maternity hospital in New Mexico
5 maternal-fetal medicine specialists on staff
Unmatched MFM Co-Management
Maternal-fetal medicine (MFM) specialists are high-risk pregnancy obstetricians with three years of additional training in diagnosing, monitoring and treating maternal and fetal complications. Also called perinatologists, their goal is to keep both patients and their pregnancies healthy before, during and after birth.
We are one of only about 100 MFM specialist teaching programs in the U.S. Our team includes five full-time MFM specialists who also serve as faculty at the UNM Medical School.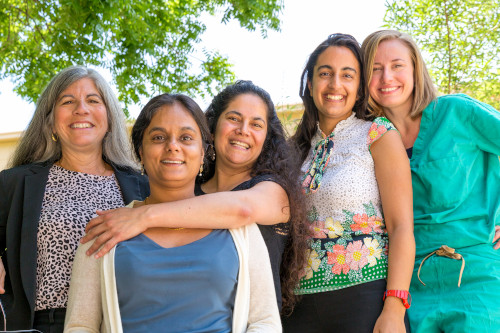 Collaborative MFM Team
"Our collaborative team provides the highest quality care available from low-risk to high-risk. We have maternal-fetal medicine specialists available to consult 24/7 on a wide range of obstetric complications and perinatal conditions from fetal to maternal conditions." - Gillian Burkhardt, MD
Complex Pregnancy Expertise
UNMH is the only facility in New Mexico with Level IV and SOAP designations. We are one of few hospitals in the state that can provide complex pregnancy care.
Level IV
Maternal Care Facility Designation
SOAP
Society of Obstetric Anesthesia and Perinatology (SOAP) Center of Excellence
Baby-Friendly Designation.
Information to Give Your Patients
Advanced Care for High-Risk Moms
From physicians to perinatal coordinators to case workers, UNM Hospital's Special Delivery team helps patients with complex pregnancies navigate health care and travel challenges.