Manage Your Diabetes
Education, Support & Care for Your Condition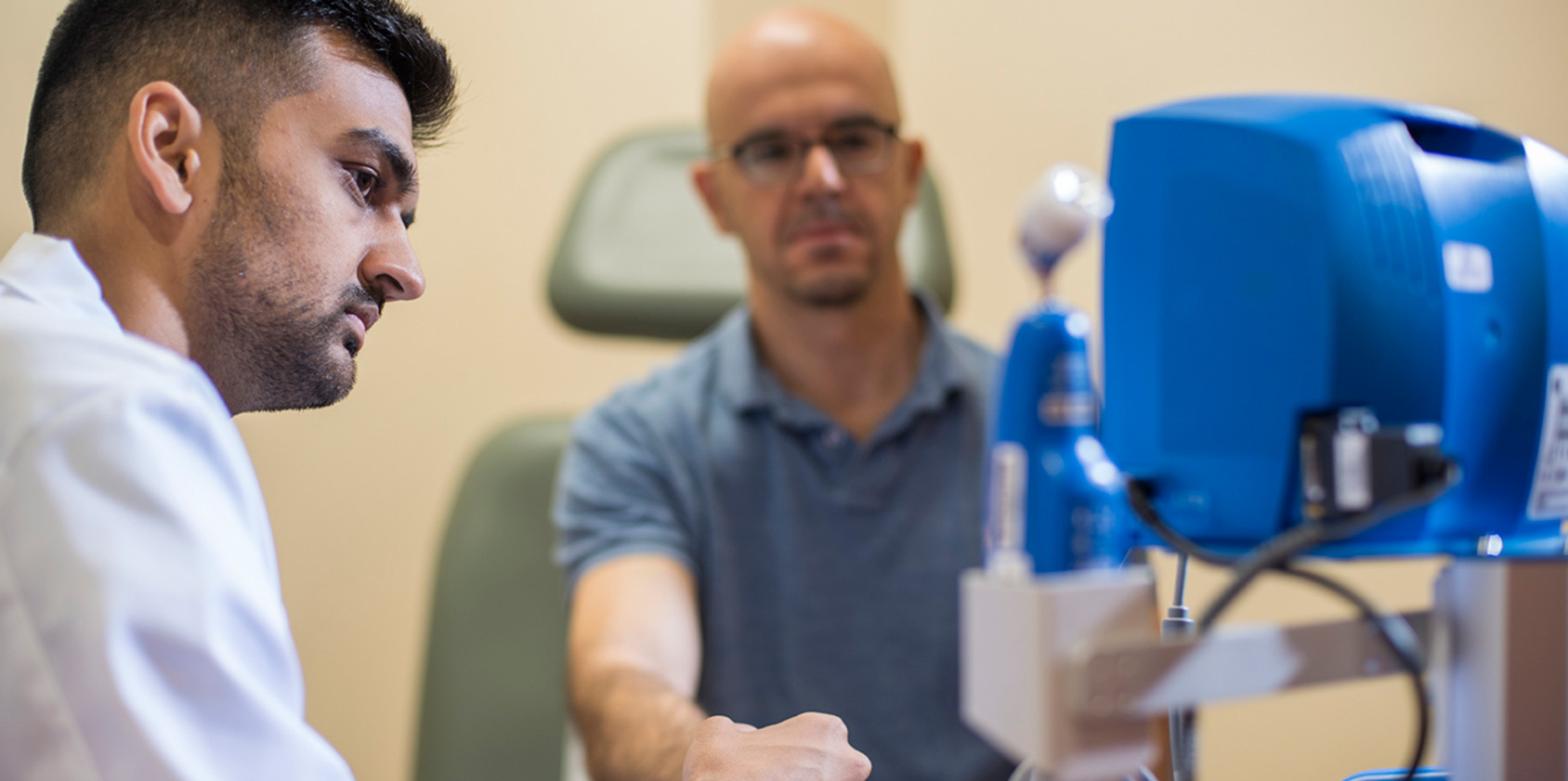 Living with Diabetes
With the help of UNM Health's Certified Diabetes Educators, you can manage your disease and lead a healthier life. Our Certified Diabetes Educators (CDEs) are nurses and dieticians who will help you learn how to manage your condition and improve your quality of life.

And the Center for Diabetes and Nutrition Education, you can work one-on-one with a CDE. Together with your doctor, you can design an individualized diabetes care plan that includes free diabetes education classes.
We offer classes in:
Carb counting
Current topics in health and wellness
Dietary approaches to stop hypertension
Heart health – dyslipidemia (cooking class)
Pre-diabetes (Spanish classes also available at times)
Register for a free class today. Call 505-272-2340. 
Learn more about the Center in English [PDF] or Spanish [PDF].
Register for a Class
Start your journey to healthy living. Call 505-272-2340 to register or learn more about current offerings.
The Center for Diabetes and Nutrition Education also offers this one-of-a-kind, long-term program, which helps patients use fewer medications by lowering blood pressure and blood sugar. Each individually tailored program helps patients avoid the "crash and burn" effects of hypoglycemia. Our CDE nurses and dieticians work with you to help lower your weight, manage your diabetes and improve your overall quality of life.
This free program is available to those enrolled in the pre-diabetes class. Our registered dieticians help you create a healthy diet, self-monitor your blood glucose, choose healthy foods to eat and quit smoking, if needed.
Learn how to correctly read food labels, safely increase your physical activity and measure and record food portions.
If you have a primary care provider within the UNM Health system, then you can participate and benefit from this nutrition program. Get a nutrition assessment and healthy eating recommendations for the following conditions:
Diabetes
Dyslipidemia
Eating disorders
Food intolerances and allergies
Food-related gastrointestinal problems
Heart disease
Kidney and liver disorders
Obesity
Manage Your Diabetes At-Home
Your UNM Health team can help you navigate life with diabetes. If you are not able to attend a class or program, remember these basic guidelines to managing your diabetes:
Convenient, Accessible Diabetes Care
Seek help with your type 1 or difficult-to-control type 2 diabetes at the Diabetes Comprehensive Care Center. We are staffed by CDEs and offer care by appointment only.