Resources for All in New Mexico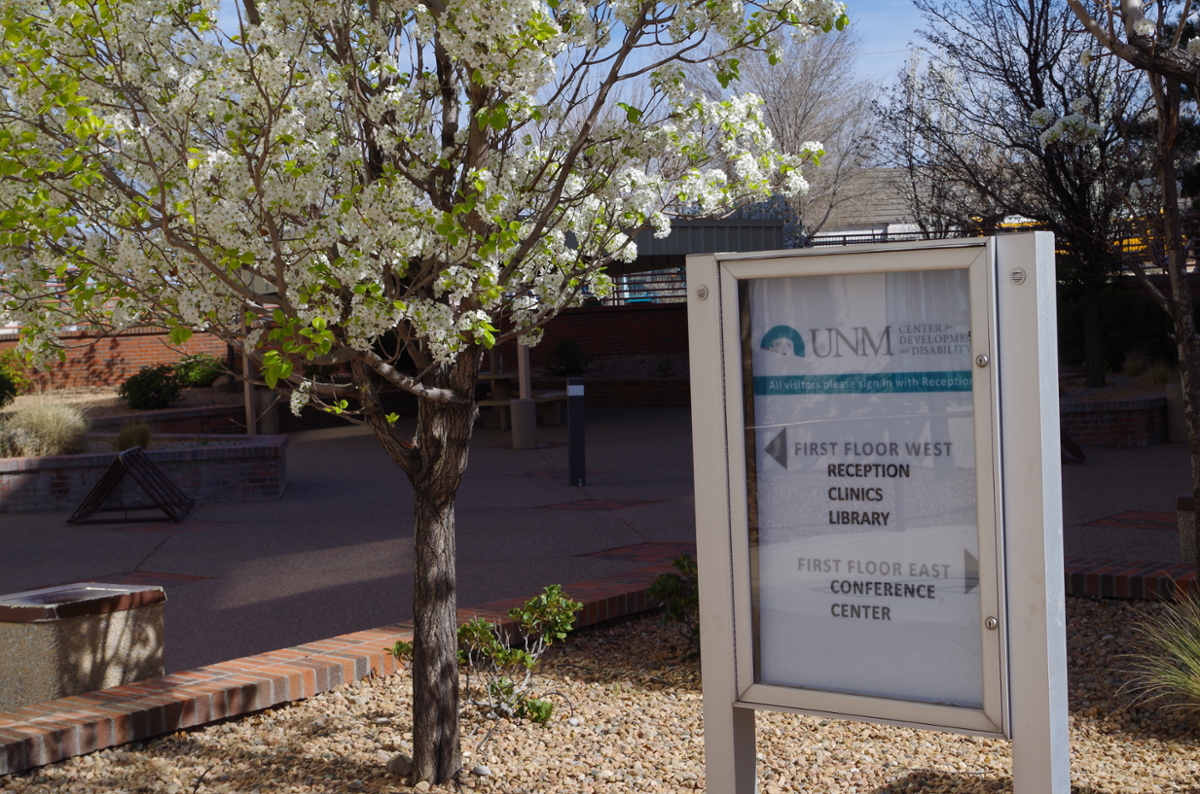 About the Library
What is the CDD Library?
The University of New Mexico Center for Development and Disability Information Network Library contains the largest collection of disability-related books, eBooks, and DVDs in the state of New Mexico. Materials are available for check out or onsite use by public. Video about the Information Network Library
Where is the CDD Library located?
The library is located at 2300 Menaul Blvd. NE, Albuquerque, between University and Carlisle. It is on the first floor of the west building next to the reception area. Free parking is available south of the buildings. The buildings are labeled Midtown Center on the south side.
Who can use the CDD Library?
The library is open to anyone who lives in New Mexico.
How do I borrow items from the CDD Library?
Sign up for the CDD Library card. Register in person, online, or by phone. A patron card will be mailed to you if registration is done online or by phone.
Library Information
Search the library collection for books, DVDs and eBooks!
Specialized Library Collections include:
What is an eBook?
An eBook is an electronic version of a traditional print book. An eBook is typically read using an electronic device that features a controllable viewing screen, including computers and handheld devices such as tablets and smartphones.
How can I check out an eBook?
To check out an eBook from the Center for Development and Disability (CDD) Library you will need to:
Be signed up as a CDD Library patron and have your patron number. If you are not already a patron, contact the CDD Library at 505-272-0281.
Download one of the apps that will allow you to check out an eBook. Below are the instructions for how to download the apps to have access to the eBooks available to the CDD Library.
The CDD Library has eBooks from eSebco and 3M Cloud Library which are two different sources for the eBooks, each with its own application for computers and mobile devices.
eBooks Computer Guides
eBooks Mobile Device Guides
Once you have downloaded an app you will be able to check out our eBooks using the app and your Patron Number.