Partners in Your Patient's Care
When your young patients need extra care, UNM Health's specialists and compassionate caregivers provide advanced pediatric treatment. We welcome first time referrals.
Several pediatric specialties require scheduling through the clinic directly.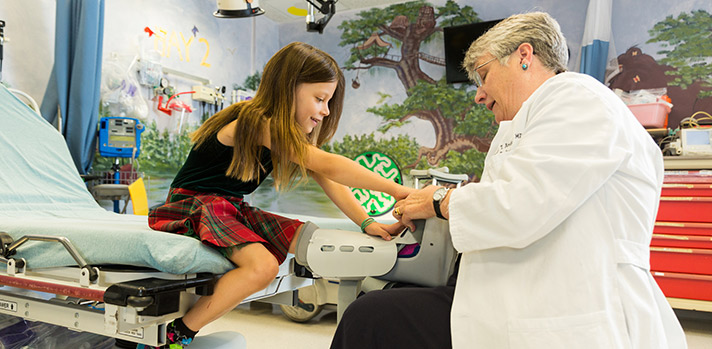 Centralized Scheduling
505-272-IUNM (4866)
Full-Service Care: New Mexico's Only Dedicated Children's Hospital
UNM Children's Hospital has the most expertise in delivering advanced treatments for babies, children and adolescents.
Learn More
UNM Carrie Tingley Hospital Outpatient Care Services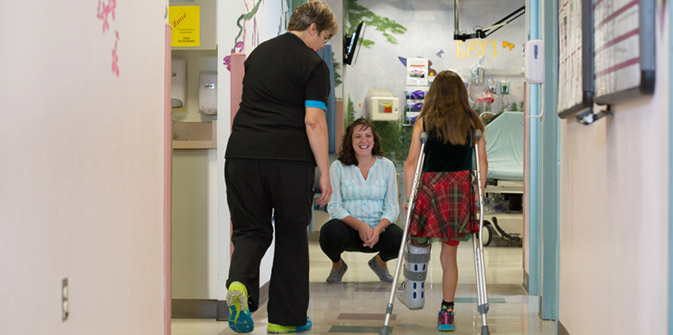 UNM Health's Carrie Tingley Hospital has been providing compassionate, coordinated health care to children and adolescents with complex musculoskeletal and orthopedic conditions, rehabilitation needs, developmental issues and long-term physical disabilities for more than 70 years.
UNM Carrie Tingley Hospital
1124 University Blvd. NE
Albuquerque, NM 87102
Exceptional Pediatric Specialty Care
UNM Children's Hospital has everything your patients need for immediate and long-term treatment.
66,000+
Children treated each year
Part of the Children's Miracle Network
Child Life Team
Illness, injury and hospitalization can take an emotional toll on young patients and their families. The Child Life team at UNM Children's Hospital is specially trained to support your patient's medical, mental health and cultural needs. Extended hospital stay patients learn, play, and grow while they heal.
Explore Child Life at UNM Health
Information to Give Your Patients