Healthcare for All
We Support the Well-Being of All New Mexico's Communities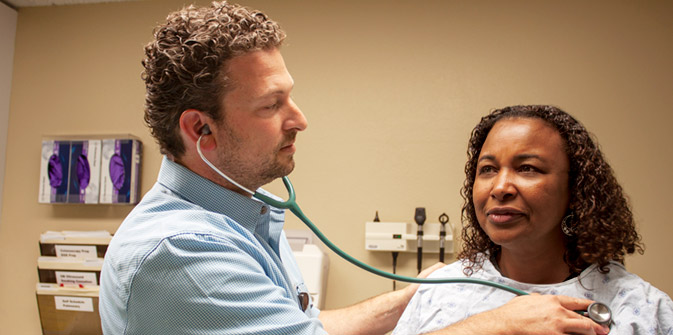 Diversity, Equity & Inclusion
Healthcare equality is essential for every member of our community, regardless of race, ethnicity or group identity. Every day, UNM Health System's Office of Diversity, Equity & Inclusion (DEI) collaborates with community members and leaders to:
Identify and address patient care disparities in our hospitals and clinics
Provide health information to every patient regardless of education, experience or skill level
Offer a safe, inclusive and caring environment for all patients, visitors and staff
Serve as consultants and advocates
Collect and analyze data to formulate action plans
Train groups and organizations in diversity and cultural awareness
In 2019, UNM Health was again named a leader in LGBTQ+ healthcare equality—the only hospital in New Mexico to achieve this status. Through our employee resource group, LGBTQ Collaborative, we focus on the health and well-being of employees, patients, families, friends and allies.
Patient and community services are made possible by partnerships with dedicated teams within UNM Health, including Health Literacy, Interpreter Language Services and Native American Health Services.
Know Your Rights
Download UNM Health's guide to patient rights and responsibilities.
Compliance & Resources
Learn about the national requirements and recommendations that shape our approach to care: