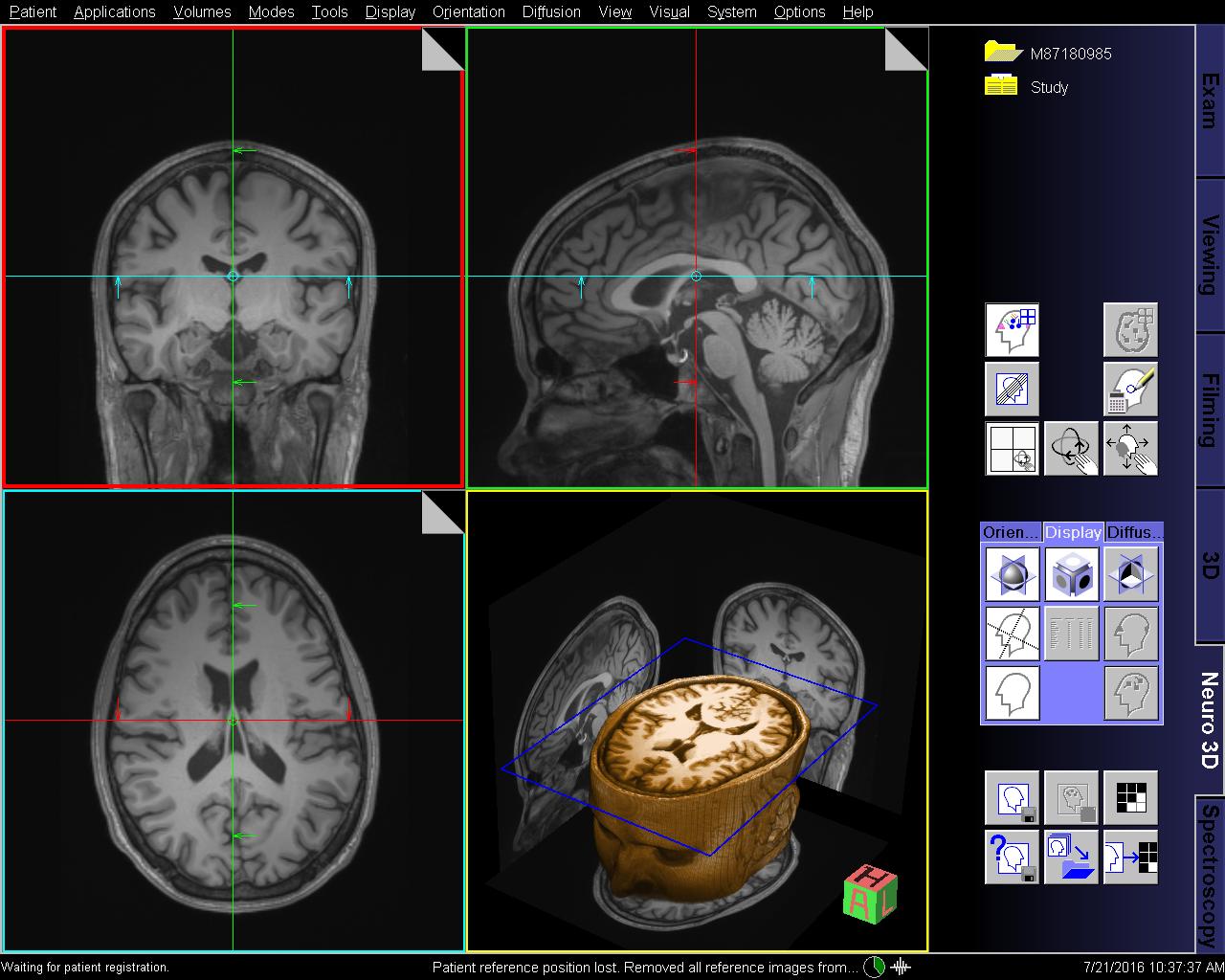 By Annapoorna Bhat, MD, PhD
Giving Patients the Chance at a Seizure-Free Life
Epilepsy Surgery & Neuromodulation Training at UNM HSC
Advances in epilepsy medication has led to dramatic changes in our ability to help patients become seizure-free. Approximately two-thirds of adult patients can effectively control seizures with medications 
But for the one-third of patients with drug-resistant epilepsy, medication is not enough. 
These patients may be candidates for neuromodulation or dietary therapies or epilepsy brain surgery—advanced, invasive treatments that use technology to reduce and potentially prevent seizures that do not respond to medication.
Giving this level of care requires a multidisciplinary team of experts. And UNM Health Sciences Center is the best place for tomorrow's epilepsy-focused neurologists to experience that advanced care collaboration.
As New Mexico's only Level 4 Epilepsy Center, our medical students, residents and fellows learn most advanced epilepsy diagnosis and treatment techniques.
Working closely with epileptologists, neurologists and a range of specialists, our trainees assist with and observe the referral process from our network of community providers (many of whom are UNM HSC alumni) through the full scope of advanced epilepsy care:
Diagnostic testing in our Epilepsy Monitoring Unit
Medication management
Pre-surgical evaluation and workup
Brain surgery or neuromodulation device implantation
Follow-up clinical care
It's humbling to give patients hope for the chance at living with greatly reduced or potentially no seizures, particularly when they've been told in the past that they're out of options. As part of the multidisciplinary care team, our residents get to experience this feeling alongside patients every day.
Intrigued? Explore what it's like to take patients from pre-treatment discussions through neuromodulation or epilepsy brain surgery at UNM Health Sciences Center.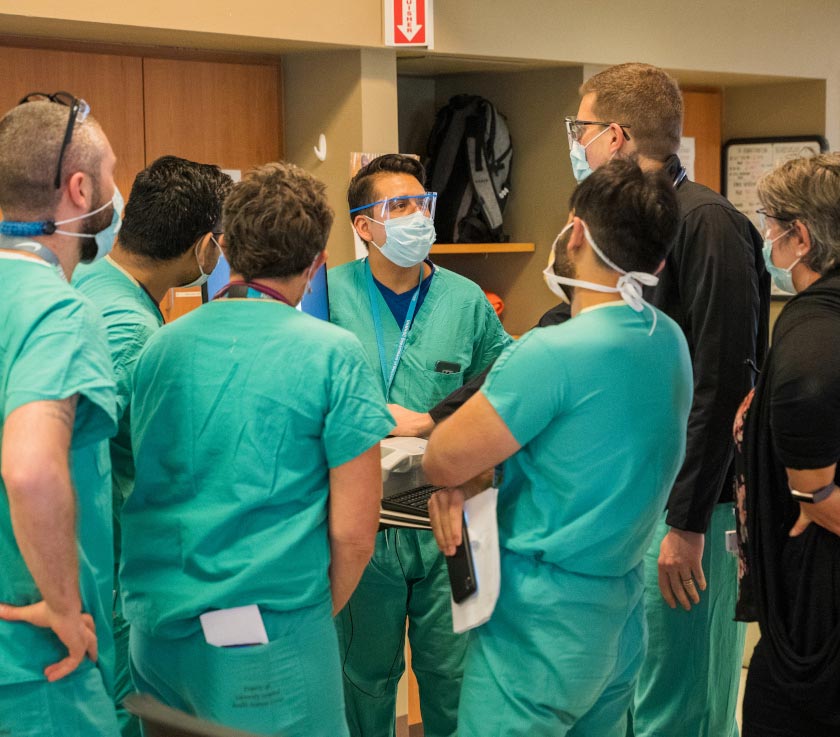 100% Match Rate: Pre-Residency Epilepsy Training
At UNM HSC, you can get hands-on epilepsy treatment experience—clinical and academic—before your residency begins.
Phase 1: Getting to Know the Patient
UNM HSC providers understand that developing rapport, respect and open communication with patients is crucial to providing the best care and patient experiences.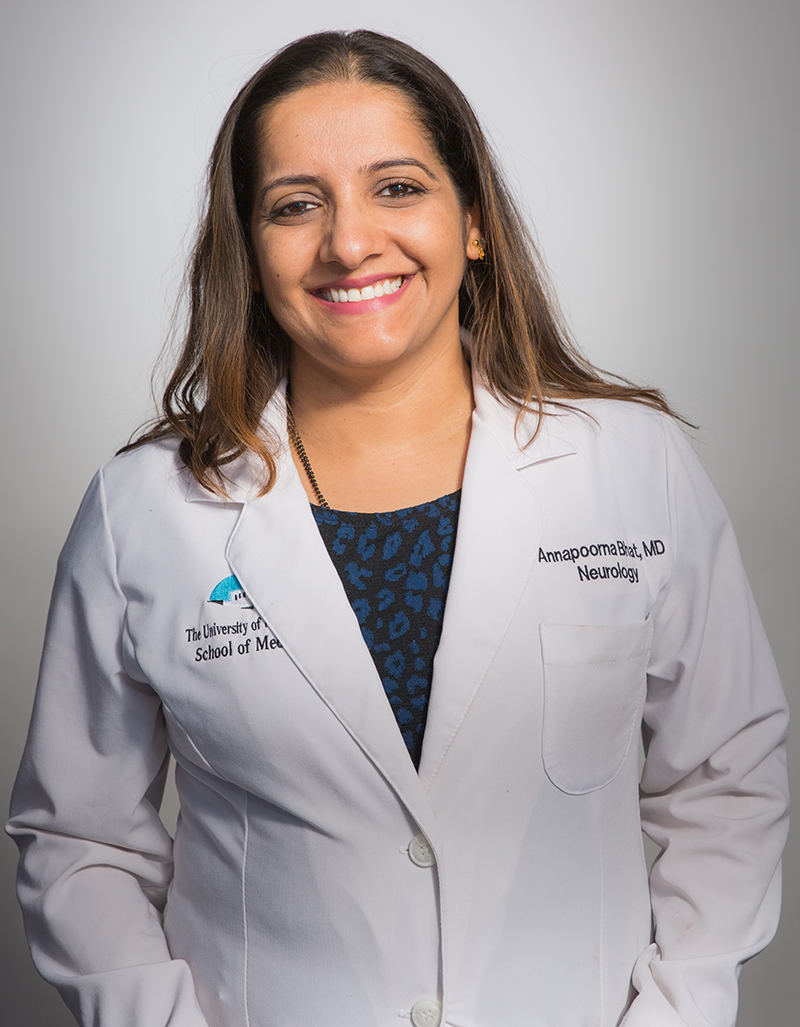 We see patients from throughout the Southwest with a rich tapestry of ethnicities, communities and spiritual beliefs regarding neurological care. As part of the care team, our residents and fellows meet with patients to get to know their health needs and what is important to them.
—
Annapoorna Bhat
, MD, PhD
Phase 1 discussion topics may include:
Health history (personal, family)
Lifestyle: exercise, diet, sleep habits
Medication history
Seizure frequency and severity
Baseline neurological examination: balance, coordination, reflexes, cognition
Previous imaging/testing
Hobbies and profession
Cultural and/or religious preferences
Goals for treatment
All this information, combined with the biophysical data we collect in Phase 2, will become a guide for whether neuromodulation (electrical stimulation treatment) or epilepsy brain surgery will be the most effective care plan.
Related reading: Providing Complex Neurology Care for Pregnant Patients
Phase 2: Collecting Electrophysiological Data
Prior to recommending neuromodulation or epilepsy surgery, we observe patients in our Epilepsy Monitoring Unit. Here, residents and fellows work with the epileptologists, assisting in pre-surgical workup tests, such as:
Taking basic laboratory tests.
Adjusting anti-seizure medications
Gathering and in depth analysis of video EEG data of patients having their habitual seizures in our controlled environment.
These tests help determine the type, frequency and severity of seizures, as well as where the seizures start in the patient's brain. To get more information and pinpoint the seizure origin point, we conduct advanced testing such as:
Conducting a high-resolution magnetic resonance imaging (MRI): This scan helps us find lesions that may point to structural reasons for seizures, such as tumors, signs of stroke or scar tissue.
Neuropsychological testing: We analyze different aspects of the patient's executive functions, such as memory, cognition and self-control.
Functional MRI: Mapping brain functions of language and motor activity by detecting changes in blood flow.
Magnetoencephalography: Measuring the magnetic fields produced by the brain's electrical currents.
Positron emission tomography scan (PET): Using tracer dye, we take imaging of the patient's brain to analyze glucose metabolism—areas that do no properly metabolize glucose may point to the seizure origin.
Intracranial EEG (iEEG): Placing electrodes on the exposed surface of the brain through open surgery.
Stereoelectroencephalography (SEEG): We insert tiny electrodes in targeted areas of the brain to pinpoint the origin of a patient's seizures.
Wada testing: Testing of the patient's language and memory functions. We use an injection in the carotid artery to numb one side of the brain and test the other, then repeat on the other side.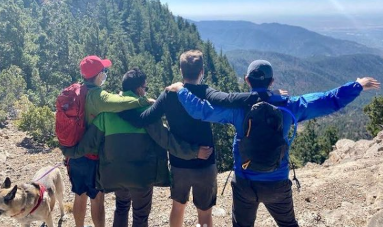 Virtual Campus Experience
Explore the UNM Department of Neurology's Virtual Campus Experience and what being a Neurology resident at UNM means.
Phase 3: Choosing Epilepsy Surgery or Alternative Care
Once all the testing has been completed, we meet as a multidisciplinary team to review and analyze all the tests and see if we can pinpoint the area causing the seizure and whether surgery is the best option and if so, the least invasive, most effective type of surgery for that patient. This will depend on the proximity of the seizure's origin point to eloquent brain structures—those that control communication, cognition and mobility.
There are two main types of epilepsy surgeries for patients with drug-resistant epilepsy:
Resective surgery: The portion of the brain originating the seizures and tissue that has been damaged by seizures is surgically resected (removed). This approach is generally best for patients with focal seizures in a pinpointed area of the brain.
Ablative surgery: Damaged or diseased tissue is burned away with laser or thermal ablation tools. This approach is generally best for patients with more than one seizure foci or a focal point that cannot be fully resected.
Disconnective surgery: The connection between the hemispheres is disrupted in a controlled way.
Epilepsy surgery can dramatically change a patient's quality of life in the long term. For these patients, the potential for a new medication to work is less than 5%.
But under the care of an expert epilepsy surgeon, approximately 70% of patients who have resective surgery in the temporal lobe become seizure-free or rarely have seizures. In other areas of the brain, the success rate is approximately 50%.
Alternatives to Epilepsy Surgery
If patients are either ineligible for or do not want resective or ablative brain surgery, they may benefit from neuromodulation—device-based electrical stimulation treatment. The devices use electrical pulses on specific nerves or parts of the brain to alter abnormal brain signals, reducing the risk of seizures.
UNM Health offers three neuromodulation options, each of which requires a procedure to implant the device:
Vagus nerve stimulation (VNS): VNS sends mild electrical pulses to the vagus nerve, which helps to prevent seizures. The device is implanted under the skin in the patient's chest.
Responsive nerve stimulation (RNS): RNS stimulates the cortical epileptic foci in the brain, which helps to prevent seizures. The RNS device is implanted in the cranium.
Deep brain stimulation (DBS): The DBS device is surgically implanted in the brain, with electrodes targeted in the part of the brain causing seizures.
With neuromodulation, we can reduce the patient's symptoms and their risk of seizures. However, these treatments do not cure the patient's epilepsy. 
Delivering Personalized Epilepsy Treatment
When recommending epilepsy surgery or neuromodulation, we always consider the patient's personal goals and medical needs. For example, if their career is highly dependent on communication skills, we may recommend ablative surgery rather than resective if there is a comparable chance of success between the two.
Choosing brain surgery is a big commitment, and we train our future neurologists to help patients understand their options and feel confident in their choice. The UNM Health epilepsy team works closely with patients and their primary care providers, specialists and families to determine the safest, most effective plan of care for each case.
Every patient has different goals and needs, and every brain is unique. Creating treatment plans that deliver positive results, personally and medically, is one of the most challenging and most satisfying aspects of providing epilepsy surgery and advanced care.
Interested in training to perform epilepsy surgery?
Schedule a call with JJ Maloney, Medical Education Program Manager for the UNM HSC Department of Neurology. We're always excited to hear from compassionate future neurologists.