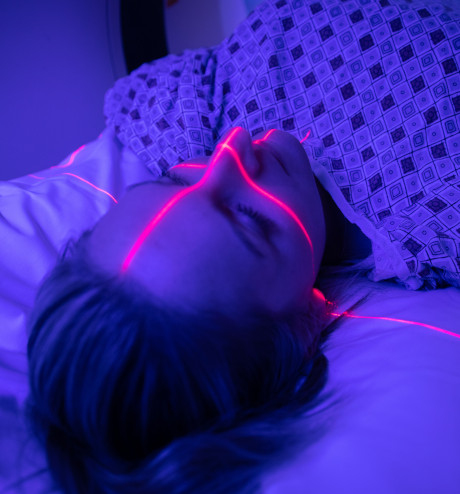 By Annapoorna Bhat, MD
Maternal Epilepsy: Providing Complex Neurology Care for Pregnant Patients
Working with pregnant patients who have epilepsy is as rewarding as it is complex. Pregnant patients with epilepsy have a 1-1.7% increased risk of obstetrical complications compared to the general population—these patients and their babies-to-be require advanced care from a multidisciplinary team.
UNM Health is uniquely positioned to train the next generation of maternity-focused epileptologists. As New Mexico's only academic medical center, our faculty equip residents and fellows with the most advanced epilepsy knowledge and treatment techniques.
We are home to the state's only Level 4 Epilepsy Center, as well as the only Level 4 Maternity Center in New Mexico. We receive patient referrals from throughout the Southwest. Here, trainees get hands-on clinical experience and develop lasting relationships with patients and our multidisciplinary care team.
UNM Health epileptologists, neurologists, maternal-fetal medicine (MFM) specialists and OB/Gyn experts work closely with residents, fellows and referring physicians to care for pregnant patients and those who are planning to become pregnant.
Together, we hold regular appointments with patient (family) to design individual care plans for each patient based on her goals, cultural needs and treatment preferences. We document these care plans step-by-step, so the patient and care team are all on the same page.
Every year, more than 24,000 babies are born to patients with epilepsy, according to the American College of Obstetricians and Gynecologists. Many of these patients have been told they "can't" or "shouldn't" become pregnant—which is almost never the case. It's thrilling for residents and providers to guide these patients toward creating the healthy families they might have thought were out of reach.
Whether a patient is planning for a future pregnancy or becomes pregnant unexpectedly, the UNM Health epilepsy team can help optimize their health and medications to guide these patients in having a healthy and safe pregnancy.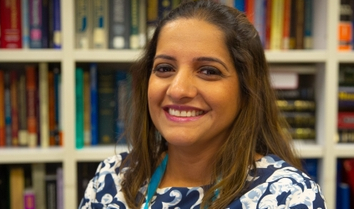 Managing Epilepsy During Pregnancy
Dr. Bhat describes the complexity and joy of maternal epilepsy care.
Epilepsy Planning Before Pregnancy
We encourage patients with epilepsy to plan for pregnancy and discuss it with your neurologist one to two years prior to becoming pregnant. Certain anti-seizure medications increase the risk of fetal defects, such as spina bifida, to approximately 6%, compared with the general population's risk of approximately 3%.
However, approximately 45% of pregnancies are unplanned, so this isn't always possible. So, we recommend that any patient who could become pregnant take 1-2 mg of folic acid daily. Taking folic acid helps reduce the risk of birth defects from certain epilepsy medications.
As part of the patient's care team, residents and fellows will meet with the patient and her OB/Gyn provider to determine the safest, most effective medication plan.
Are you a patient with epilepsy looking for pregnancy care?
Call 505-272-3160 to request an appointment today.
Planning for Pregnancy
If a patient is planning to become pregnant, we will work with her to optimize her overall health. Getting to a healthy weight, controlling underlying conditions such as high blood pressure or diabetes and establishing a healthy sleep schedule and eating plan can help improve general health and pregnancy outcomes.
Paramount is ensuring the patient's medication or other treatment is effective at controlling her seizures. The goal is to effectively control the patient's seizures and reduce the risk of medication side effects to them and the fetus when she becomes pregnant.
Medication is a frontline treatment. Depending on the frequency and type of the patient's seizures, we may need to adjust her medications. However, if seizures are not controlled by medication alone, patients may benefit from advanced therapies such as:
Vagus nerve stimulation (VNS): VNS sends mild electrical pulses to the vagus nerve, which helps to prevent seizures. The device is implanted under the skin in the patient's chest.
Responsive nerve stimulation (RNS): RNS stimulates the cortical epileptic foci in the brain, which helps to prevent seizures. The RNS device is implanted in the cranium.
Deep brain stimulation (DBS): This therapy is available for patients with drug-resistant epilepsy. There is data that neuromodulation is safe and effective in pregnancy.
At our academic medical center, all three are options if the patient desires it and meets the criteria for these treatments. However, because DBS/RNS require invasive and extensive surgical placement, we typically recommend starting this treatment before or after pregnancy.
Epilepsy Surgery in Pregnancy
During pregnancy, epilepsy surgery is reserved for the most serious cases. This is due in part to the general risks related to surgery, as well as the limitations of the monitoring process that helps us determine whether surgery is appropriate for the patient.

Prior to recommending surgery, we observe patients in our Epilepsy Monitoring Unit. Here, we perform a variety of surgical workup tests, such as:
Taking labs
Gather video data of patients having seizures
Performing intracranial EEG, in which we insert electrodes in the brain to pinpoint the origin of a patient's seizures
If the seizures are violent or continuous, there may be risks to the fetus. While imaging is generally safe in pregnancy, PET scans are typically not advised because of the use of radioactive contrast dye.
In rare cases in which brain surgery is deemed necessary during pregnancy—and if the patient desires it—the surgical team at our Level 4 Epilepsy Center has the expertise to conduct these intricate procedures. Residents and fellows observe and assist in these procedures.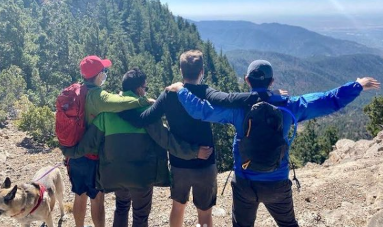 Virtual Campus Experience
Explore the UNM Department of Neurology's Virtual Campus Experience and what being a Neurology resident at UNM means.
Epilepsy Management During Pregnancy
Each month, the maternal epilepsy team holds a clinic for pregnant patients with epilepsy. We reserve time slots in our clinical schedule specifically to provide streamlined access for these patients, who sometimes need appointments at short notice due to risks related to their condition or medication.
Risks to Patient and Fetus
Risks vary depending on the type of seizures a patient has. Patients who experience grand mal (tonic clonic) seizures are at risk of serious injury during episodes, such as:
Losing consciousness
Falling, which can lead to fractures or traumatic brain injury
Restricted blood flow to the fetus
Vehicle accidents
Other injuries such as burns, drowning, sudden unexpected death in epilepsy (SUDEP)
Patients who have focal seizures with impaired awareness or auras (complex partial seizures) face risks such as getting burned while cooking or having a vehicle accident. These seizures pose limited direct risk to the fetus, but maternal injury can further complicate the pregnancy.
The recent evidence suggests that, overall there is no change in seizure frequency during pregnancy in women with epilepsy (https://pubmed.ncbi.nlm.nih.gov/31806691/). Hence, it is of paramount importance to achieve the best possible seizure control before considering pregnancy.
Medication Adjustment
It's not unusual for patients to need medication adjustments during pregnancy. Changes to a patient's body during pregnancy can alter how well the medications work to control seizures. These changes may be as simple as dosage timing or as complex as changing to a different drug or therapy.
For example, morning sickness with vomiting may cause a patient to get less of her medication—she may need to take it before bed instead. Hormonal or blood volume changes, as well as increased waste removal through urination, can reduce a medication's effectiveness. In these cases, a higher dose or a new medication might be necessary.
The type and level of medications prescribed must be balanced with the patient's comfort and goals. All providers on the patient's care team must understand and respect the patient's wishes.
Postpartum Epilepsy Care
Every new mother can benefit from support at home. But patients with epilepsy must follow safety instructions for themselves and their babies. We design postpartum plans with all our pregnant patients and their OB/Gyn providers.
Family support is crucial, and we recommend that the patient invite a family member to attend the final prenatal visit. The family member can take notes and help arrange for support once the patient returns home, which may include:
Daytime help: Patients may need to take naps in the weeks after delivery. Sleep deprivation can trigger seizures in some patients.
Nighttime help: Some epilepsy medications sedate the patient, so they might need assistance with evening feedings.
Attending appointments: If medications were adjusted during pregnancy, the patient may be advised not to drive for a specified time postpartum as their body adjusts.
Bathing the baby: If the patient's seizures are not well-controlled postpartum, they'll need another person present during bath time to avoid a potential tragedy.
Approximately four to six weeks after delivery, we'll visit with the patient to check how things are going. Breastfeeding is considered safe for most patients who take epilepsy medication. Our multidisciplinary team can recommend medications that allow you to safely reach your goals.
From pre-pregnancy planning to emergency consultations, maternity visits and postpartum follow-up, UNM Health epileptologists co-manage patient care across the spectrum of pregnancy.
While challenging, the subspecialty of maternity epilepsy care is incredibly rewarding. Residents, fellows and the multidisciplinary care team get the privilege of helping patients with complex medical needs start and grow healthy families.
Interested in studying maternal epilepsy care?
Schedule a call with JJ Maloney, Medical Education Program Manager for the UNM HSC Department of Neurology. We're always excited to hear from compassionate future neurologists.