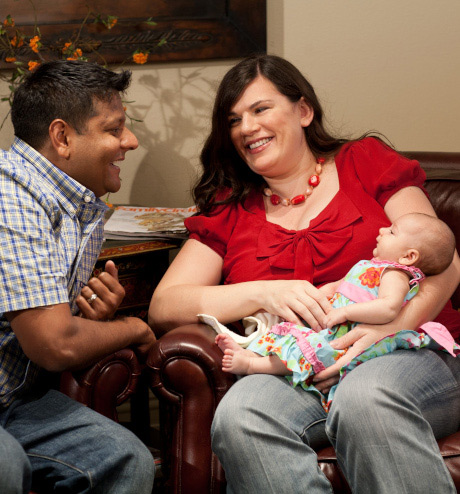 By Naomi Swanson, MD
Expecting Unexpectedly? You Have Options.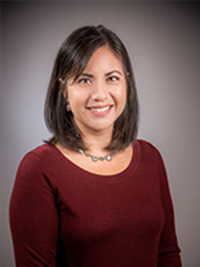 Finding out you are pregnant is not always a happy event. In fact, nearly half of all pregnancies in the United States are unplanned.
There are many reasons for this, including failed or unused birth control, unwanted sexual contact, or someone thinking they are infertile, such as in pre-menopause.
If you are surprised by a positive pregnancy test, you may feel a range of emotions from shock to excitement, panic, embarrassment, or fear. You may worry about what your partner, family, or friends will think or how the pregnancy may affect your career.
All these feelings are normal.
If you are facing an unexpected pregnancy, you have options. Your OB/GYN can talk you through your choices and support you. We are here to listen and provide information—the decision is yours based on your beliefs, values, and circumstances.
If You Decide to Keep the Pregnancy
The first step is to make an appointment with your doctor to confirm the pregnancy. You will then begin prenatal care by discussing your health and any issues that could affect it.
Let your doctor know if you are taking medication for any health conditions, such as high blood pressure, diabetes or depression. You may need to change to a medication that's safer for your pregnancy.
Start taking a prenatal vitamin that includes 400 mcg or 0.4 mg of folic acid every day. This can help prevent major birth defects such as anencephaly and spina bifida.
Best to stop drinking alcohol, smoking, and using illegal drugs or using prescription painkillers.
If you're 35 or older, you may want to have prenatal screening tests to see if your baby is at risk for certain birth defects.
If you have older children but it's been a few years since your last pregnancy, you might want to check out what's new in the baby world. For instance, car seats expire after six years, so you may need to get a new one. Today's breast pumps are more efficient and comfortable than the one you might have had years ago.
And if you do have older children, you may appreciate those extra helping hands this time around!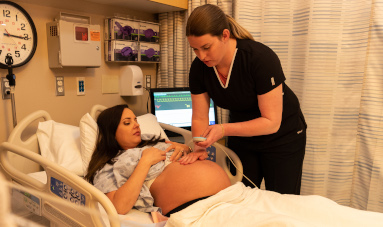 Related Reading
Managing a High-Risk Pregnancy During the Pandemic
If You Decide Not to Keep the Pregnancy
If having or raising a child is not the right decision for you, you can choose to pursue adoption or terminate the pregnancy.
If you decide to proceed with adoption, public and private agencies can help. Social workers at UNM Health can provide resources to help you connect with an agency. When you give birth, if you choose, we offer a recovery room set aside that allows you time alone to process your emotions and give the adoptive parents a chance to bond with their new baby.
If you choose to end the pregnancy, UNM Health offers abortion care and counseling up to 23 weeks, 6 days of pregnancy (measured from your last period). The staff at the UNM Center for Reproductive Health are sensitive, caring and will discuss your pregnancy options in a supportive, non-judgmental way. They will talk to you about medication- or procedure-based options with you, depending on how far along the pregnancy is.
We will help you get care in the most streamlined way possible, including counseling on contraceptive options going forward, if needed.
Deciding how to handle an unplanned pregnancy is an emotional and personal experience. Everyone's situation is different, and only you can decide the right path for you. We are here to provide comforting, nonjudgmental support, information and personal care, no matter what you choose.
To find out whether you or a loved one might benefit from Ob/Gyn care, call 505-272-2245.