New Parking Garage Opening and Traffic Changes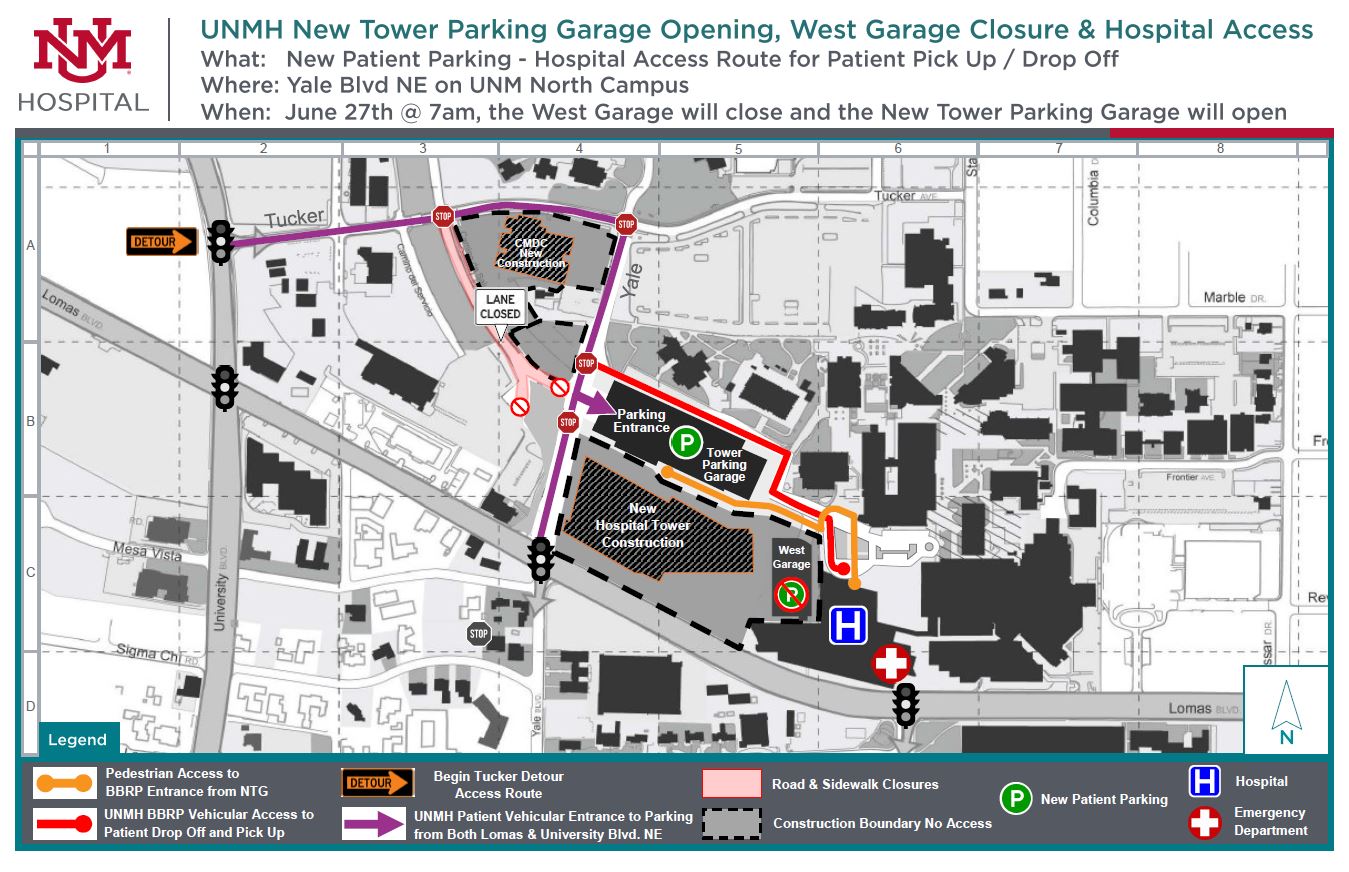 UNMH is excited to announce the debut of the new parking garage for patients and visitors on Monday, June 27, at 7 a.m. The West Parking Garage, right next to the hospital, also will close at this time (vehicles parked overnight can exit, but not enter).
How to Access the Tower Garage
Patients can access the Tower Garage and the patient drop off/pick up at the Barbara and Bill Richardson Pavilion (BBRP) from two points:
From the intersection of Tucker and University, patients will travel east to Yale, turn right heading south on Yale; they can turn left heading east on to the north access road to access the Pavilion, or patients can continue further south and turn left into the new Tower Garage.
From the intersection of Lomas and Yale, patients will travel north on Yale to the new Tower Garage and turn right into the structure, or continue further north to the north access road and turn right heading east to access the Pavilion.
Additionally, UNMH will continue to operate its cart service, which will pick up patients on the first floor of the new garage and transport them to their destination in the main hospital
Please review the map to learn more about the new traffic pattern.
We Recommend
• Please plan an extra 30 minutes to get to your appointments.
We're Working Hard to Help You!
We are taking steps during construction to help you get where you need to go. As things change, we'll do our best to keep you posted. Please see the latest updates on our website at unmhealth.org/road-closures or call 505-272-2111 for the latest information.
Thank you for your patience!