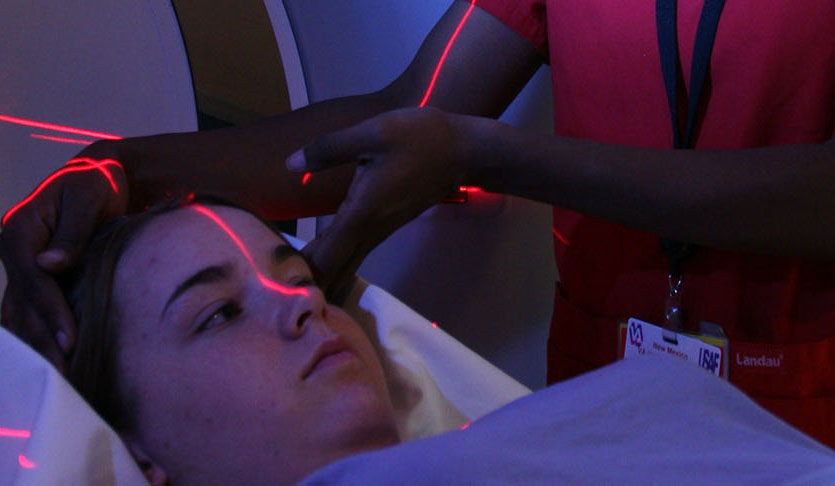 By Hae Won Shin, MD
Leading the Way for Epilepsy Research, Specialized Care Across New Mexico
Effective epilepsy treatment is a delicate balance of science and art—investigating a patient's symptoms as a team and designing a precise, effective approach to improve their health and vitality.
Every patient with epilepsy deserves a personalized care plan. That personal touch is the core of the education and patient care we provide at UNM Comprehensive Epilepsy Center—the only Level 4 Epilepsy Center in New Mexico accredited by the National Associations of Epilepsy Centers.
We advocate and care for a catchment of 2 million patients in our state, as well as families from surrounding states. As a Level 4 Center, our neurology and epilepsy experts provide the whole spectrum of academic medical training and patient care, including:
Advanced diagnosis

Diagnosis of non-epilepsy conditions with similar symptomology

Epilepsy brain surgery and evaluation

Medication titration and management

Neurocritical care

Neuromodulation

Nutritional therapy

Pediatric epilepsy care

Psychiatric care

Second opinions
The UNM Comprehensive Epilepsy Center team balances medical expertise and educational excellence with a passion for patient care. Whether we are seeing patients in our 4-bed epilepsy monitoring unit or guiding residents through rounds, our goal is to gather multiple perspectives and keep open lines of communication.
From classrooms to clinics and beyond, we advocate for patients of all ages across New Mexico and the Southwest. Our epileptologists and residents collaborate with patients, families and community providers to deliver the region's best epilepsy care—improving quality of life and potentially helping patients live seizure-free.
1

Only NAEC-accredited Level 4 Epilepsy Center in New Mexico

2M

Patients in our catchment area

4

Beds in our Epilepsy Monitoring Unit
Team-based, Culturally Mindful Epilepsy Care
Each patient gets the collective expertise of our team, which meets in weekly conferences to discuss the most complex cases. Combining our insights further refines our patients' diagnoses and improves the potential for successful outcomes.
Approximately half of epilepsy patients also experience anxiety and/or depression, further complicating a patient's plan for seizure control. Together with our colleagues in nursing, social work, primary care and behavioral health, we address all our patients' needs related to or outside of their seizure condition.
Especial in our culturally rich locale, effective epilepsy care relies as much on expertise as on humility and consideration for a patient's physical, mental and spiritual needs.  
Taboos and stigmas around epilepsy and behavioral health still exist, though less abundantly than in years past. Cultural perspectives on mental health care mingle with science, forming strong feelings in families and communities that can either rally or challenge effective treatment.
Every patient deserves the best neurological care. Much of our patient-family interaction involves education—about the condition and potential outcomes, all the options available for their specific condition and how to support a loved one with epilepsy.
We understand the difficulties families face amidst a neurological diagnosis, let alone the complexity of feelings from seeking neurological care. Since our inception in 1952, UNM Health Sciences has served patients from all walks of life, with an emphasis on providing expert care to our Native American neighbors.
This desire to extend specialized care reflects our department's culture. We strive to reflect New Mexico's vibrant cultural tapestry, from our clinicians and researchers to our residents and fellows. Inclusivity and passion is not just an expectation here—it is the spirit of who we are and the level of education and care we provide.
We Celebrate Diversity
Our program welcomes students from across New Mexico and around the world!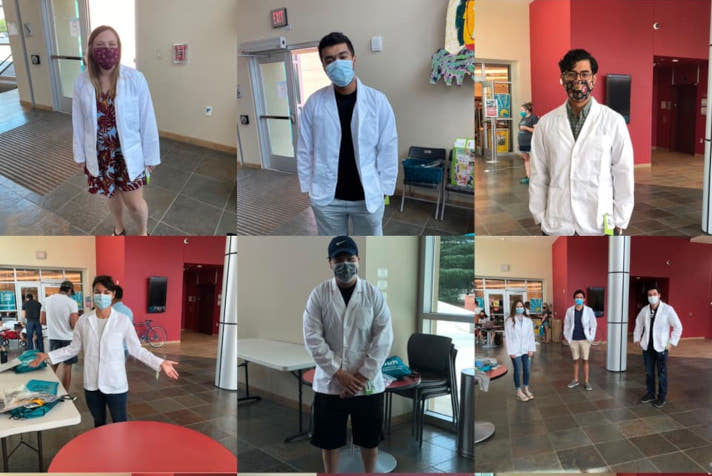 The Most Advanced Diagnostic and Treatment Technology
UNM HSC is New Mexico's only academic medical center. We attract the best and brightest neurology residents and fellows who desire to serve patients with complex neurological, socioeconomic and cultural needs.
Our faculty, fellows and residents have access to a full spectrum of neurological technology, including the full spectrum of inpatient and outpatient diagnostic tools and research space.
The UNM Comprehensive Epilepsy Center offers:
Epilepsy Monitoring Unit:

Our 4-bed EMU is fully equipped with video monitoring, imaging technology and medical supplies to diagnose complex seizure conditions.

Surgical evaluation imaging:

At UNM HSC, we conduct MRI, PET, CT, EEG and intracranial EEG (also called SEEG). In partnership with the Mind Institute, our providers have access to magnetoencephalogram (MEG) imaging to diagnose focal seizures.

Neuromodulation technology:

Our patient care toolkit includes vagal nerve stimulation (VNS); responsive nerve stimulation (RNS); deep brain stimulation (DBS).

Epilepsy surgery:

Our epilepsy surgery team offers resective, disconnective and ablative brain surgery procedures for patients with drug-resistant epilepsy.

Neurocritical care:

Our 24-bed neurosciences critical care unit, staffed by neurology experts and neurosciences critical care fellows, is a state-of-the-art monitoring unit. The Neuro ICU is part of our Level 1 Trauma Center—the only such facility in New Mexico.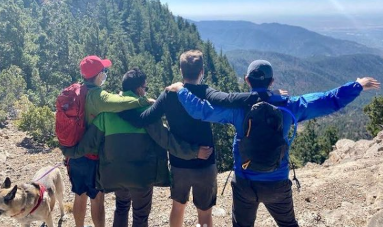 Virtual Campus Experience
Explore the UNM Department of Neurology's Virtual Campus Experience and what being a Neurology resident at UNM means.
Poised for Growth—Ready for Action
Despite the challenges of the COVID-19 pandemic, 2020 was the dawn of an exciting growth period for the Epilepsy Center. We've laid plans to double, if not triple, the capacity of our EMU by 2025.
We are bolstering our secure e-consultation program, through which we help community providers connect patients to specialized epilepsy expertise without the costs and risks associated with travel.
Concurrently, we are improving our telehealth video and telephone services. For epilepsy in particular, telehealth has proven invaluable. Many patients cannot travel for several hours to visit us in clinic on a regular basis. Telehealth provides more consistent care and allows us to connect with a broader patient population.
Under the leadership of Michel Torbey, MD, Chairman of the UNM Department of Neurology, we are reinvigorating our basic and clinical research opportunities and academic neurology programs. Resident cohorts from the UNM Department of Neurology have maintained a 100% pass rate on board examinations since 2010.
Our data-driven faculty are collaborating with national organizations to establish clinical trial sites at the Epilepsy Center. We are eager and humbled to be lead the charge for epilepsy translational research in New Mexico and the Southwest.
To learn more about educational, research and clinical opportunities at the Epilepsy Center, email us today.
For neurology patient care, call 505-272-4866