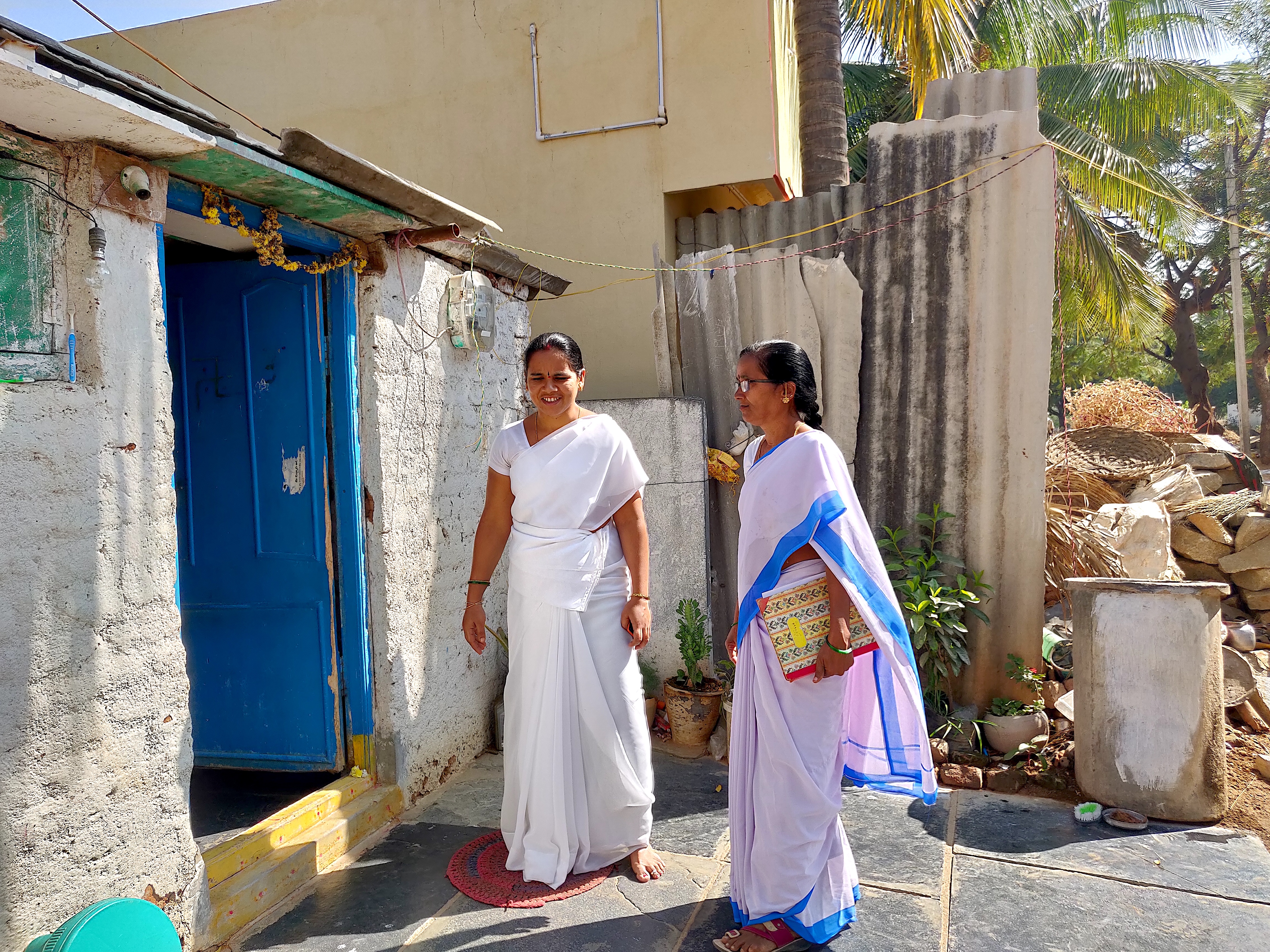 By Project ECHO Communications and Marketing Staff
ECHO India Goes Viral in Response to COVID-19
When ECHO India launched its COVID-19 training series in 2020, 1,000 participant slots filled in less than five minutes. Health professionals were eager to learn about intensive care unit practices for their patients.
For a training session on alternative medicine and COVID-19, slots were booked in less than a minute.
The demand was so great for ECHO's telementoring model that India switched hosting platforms to accommodate up to 10,000 participants.
At a time when COVID-19 cases increased at an alarming pace in India, the ECHO sessions were proving to be a valuable and critical resource.
Nearly all of ECHO India's 56 training centers focused their efforts to quickly and effectively disseminate COVID-19 information.
Those training centers taught providers across 318,000 participant centers about COVID-19 response best practices, including infection prevention and control, COVID-19 care guidelines, ventilator management, mental health support and laboratory guidance and diagnostics. The programs trained more than 400,000 health care workers from village health providers to doctors and nurses treating patients in urban hospitals.
"People understood the power of the ECHO model as a way to respond to COVID-19, and it went viral," said Dr. Sunil Anand, executive director of ECHO India. 
Crucial to ECHO's success was the foundation laid by the Indian government; it had previously signed a partnership agreement with ECHO India to make the ECHO model the government's official training platform for all health care workers. Because of that foundation, ECHO India was able to respond to COVID quickly while the country's 1.2 billion people were on lockdown.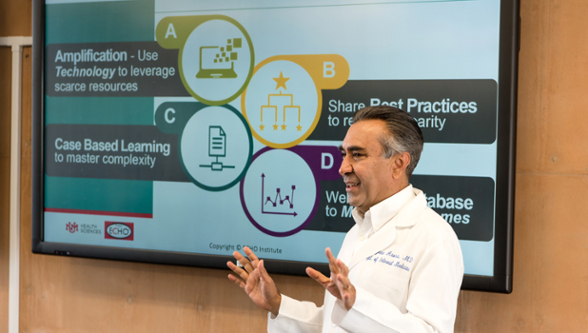 Want to Learn More About ECHO?
The ECHO movement is changing and saving lives across the globe.
Educating and Preparing People in Rural Areas
Because of ECHO, thousands of village health care workers, nurse midwives and other providers went door to door in remote villages to educate residents on COVID-19 and to demonstrate how residents could protect themselves and their families. These village health care workers did not have any personal protective equipment, but they did their best to keep their distance and use hand sanitizer frequently.
"For these providers, a lot of the training was on how to talk about COVID," said Kumud Rai, chair of ECHO India. "Why do we need social distancing? How do we do handwashing properly? If COVID can be killed by soap, then why are you having such a difficult time with it?"
ECHO India also trained tens of thousands government water sanitation workers to serve as public health messengers in remote villages.
Meanwhile, doctors and other health professionals learned about key COVID fundamentals such as what to do with patients who have a cough, how to deliver oxygen and when put patients on a ventilator.
"Remember, nobody had treated patients with COVID before," Anand said. "We had to explain how to implement best practices."