Get unmatched emotional support and family-centered education
from the largest Child Life team in New Mexico.
Child Life
Illness, injury and hospitalization can take an emotional toll on children and their families. The Child Life team at UNM Children's Hospital is specially trained to support your family's mental health and cultural needs. 
New Mexico's Largest Child Life Program
Our goal is to support your child's normal routine and development as your family manages their health condition. From pre-admission hospital tours to special entertainment events for families, Child Life offers you and your child a full network of support. 
You and your child will interact with certified child development specialists and volunteers who will: 
Advocate for your family's needs 
Connect you with your child's care team 
Guide your child through art, play, music and pet therapy
Ease your child's fears about treatments or procedures 
Educate the family on pain management 
Help your child transition back to school  
Prepare your child for an MRI with special movie goggles! 
Play Areas at UNM Children's Hospital
Play is an integral part of childhood development. Creative time helps your child focus on positive emotions.
Our indoor child life playroom is equipped with games, musical instruments, toys, books, crafts and a play cooking area.
But the real fun awaits at a higher altitude! Pete's Playground—located on our hospital rooftop—is designed specifically for children with mobility limitations. Siblings are welcome to join in the fun!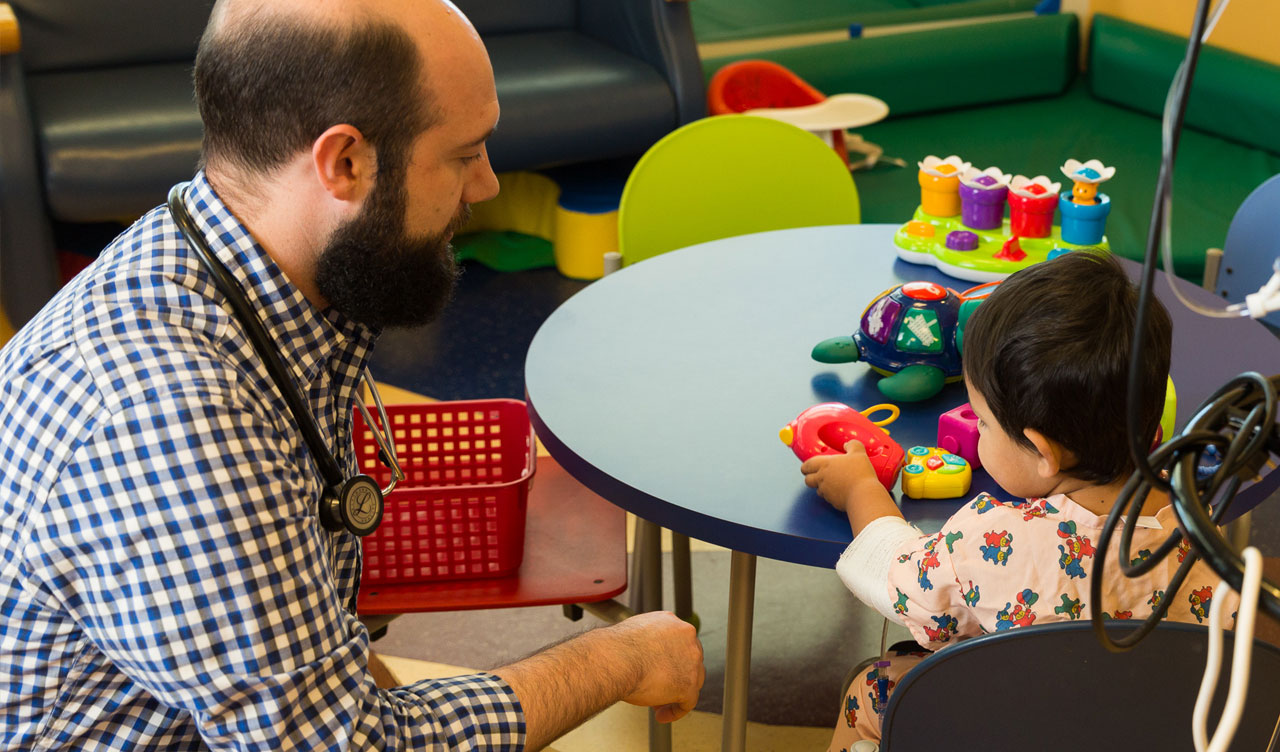 What to Expect at UNM Children's
From your first appointment through your ongoing care, our Child Life specialists are here to help. Check out the resources below. Need something else? Don't hesitate to call 505-272-2671.  
 Games, Toys & More at UNMCH
Kids get to be kids at UNM Children's. We'll engage your child in their favorite activities, safely. Check out our video of a day in our Child Life program to learn more.