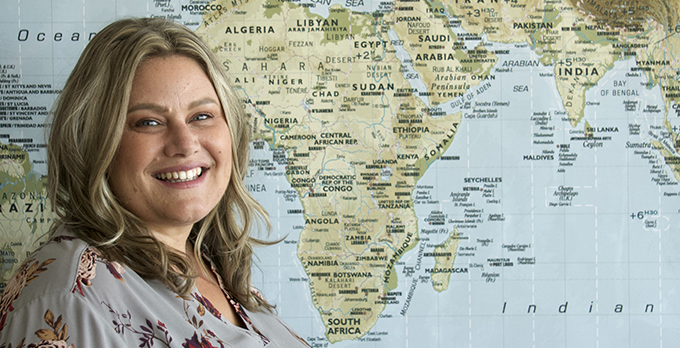 Gender Equity: "It's About Respect for All People" Introducing Simran Priel, Project ECHO's Director of Gender Equity
Simran Priel, MPH, joined Project ECHO in August as our Director of Gender Equity, a recently created position to strategically bolster ECHO's efforts to improve women and girls' health and well-being.   
Priel worked with rural communities in New Zealand and the Pacific Islands for a decade, as a midwife, lactation consultant, researcher and community advocate. Driven by her experience, Priel returned to the United States to earn a Master of Public Health degree, focusing on equitable care in rural areas and addressing intersectional factors that impact women's health care.
Priel first joined Project ECHO as a participant in the New Mexico Perinatal Health Outcomes ECHO program. She remembers wishing she had known about ECHO when she was working as a midwife in Vanuatu, a small country in Melanesia, and she felt "alone, carrying the whole burden of care."
Project ECHO is now celebrating more than two decades of increasing equity in health care and social determinants of health through telementoring programs related to maternal health, child health and development, and education, among others.
What does this role contribute to ECHO's existing efforts?
Priel: "Gender equity is about elevating opportunities for all people to have the same access to health, education and equity. While equity is built inherently into Project ECHO's model, now, we have a renewed, specific emphasis on gender equity to bolster support for women, girls and vulnerable populations."
In alignment with the United Nations' Sustainable Development Goals, ECHO supports gender equity, including broadening access to treatment and best-practice care for vulnerable populations.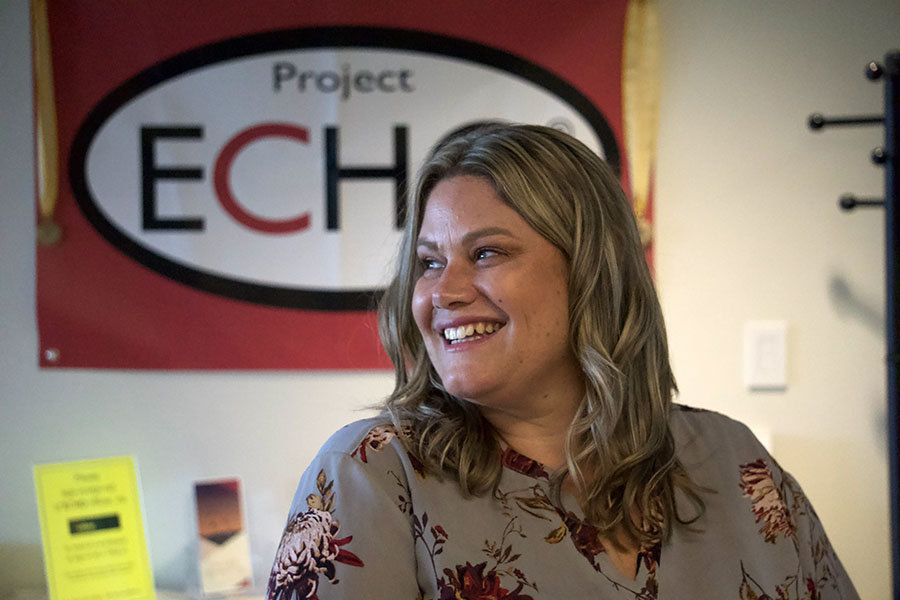 What does gender equity look like within the ECHO Model, outside of programs specifically for women and children?
Priel: "Gender equity is a huge spectrum. On a global scale, we are talking about survival of women: gender-based violence, feticide, access to basic nutrition and healthcare. We are talking about basic human rights. Can I go to a doctor when I need? Can I get an education?  What we want to do is create more education and awareness about how the lack of opportunities for women impacts everyone."
Priel is currently in discussion with partners, and the ECHO community, about how to implement meaningful guidelines for gender equity action. For example, during ECHO's Partner Launch Trainings, new partners will be asked to create action plans outlining how they will gather substantive input from women, and how they'll implement structural strategies to equally amplify all voices.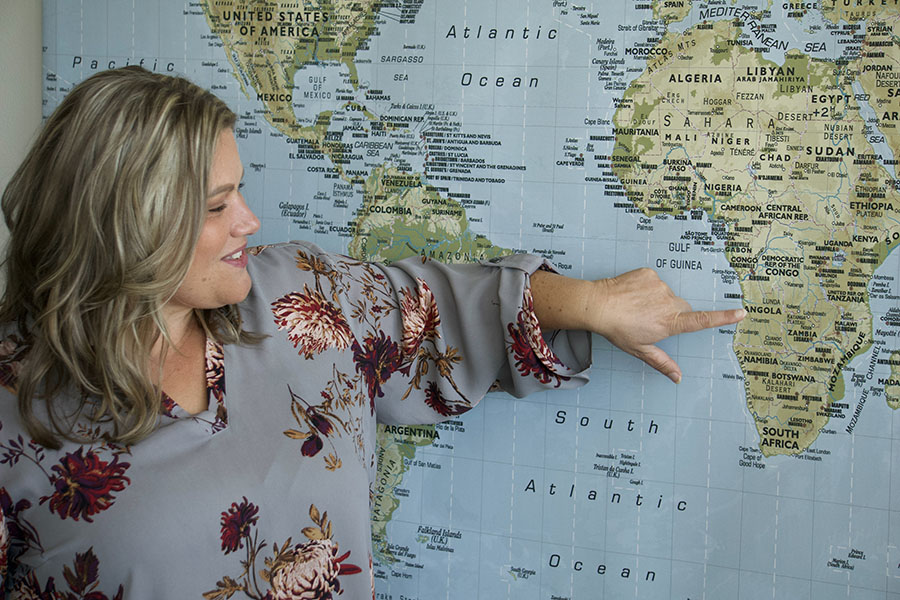 What's beautiful to me about this work, is that it's about respect for all people; it's about fairness and justice; it's about creating opportunities for women and girls to be their full and complete selves. That's why Project ECHO is here.

 
—
Simran Priel
, Project ECHO Director of Gender Equity
What will it look like to be even more deliberate about gender equity across Project ECHO?
Priel: "As one of our four priorities, we are focusing on workplace development. When women have financial power, when they have more opportunities, the evidence shows they reinvest in the family's children. Their family benefits, as well as the wider community. 
Our other three priorities are to: create greater opportunities for a gender-equity emphasis within ECHO programs; to upscale and replicate existing programs that promote gender equity; and to support institutions, including government agencies, universities, and more, in this work. We want to work with more government ministries within low- and middle-income countries, because those are the structural levels where systems change.
Small preventions focused on gender equity can make a difference across ECHO programs.
Many of the diseases that infants and women are dying from -- diarrheal diseases, kwashiorkor, anemia, vitamin deficiencies -- are caused from lack of access to good nutrition and clean water. Many health morbidities and mortalities -- whether they are related to nutrition, basic care, or education -- are entirely preventable.
We have opportunities across Project ECHO to better prioritize equity for all people with access to care, financial mobility, systemic and structural changes, and education. This is the type of urgent, critical work that ECHO sustains. I'm excited to see this work happen.
Welcome, Simran, to the Director of Gender Equity role! We are lucky to have you furthering ECHO's work building global knowledge on life-saving and life-changing solutions for a more just, equitable world.