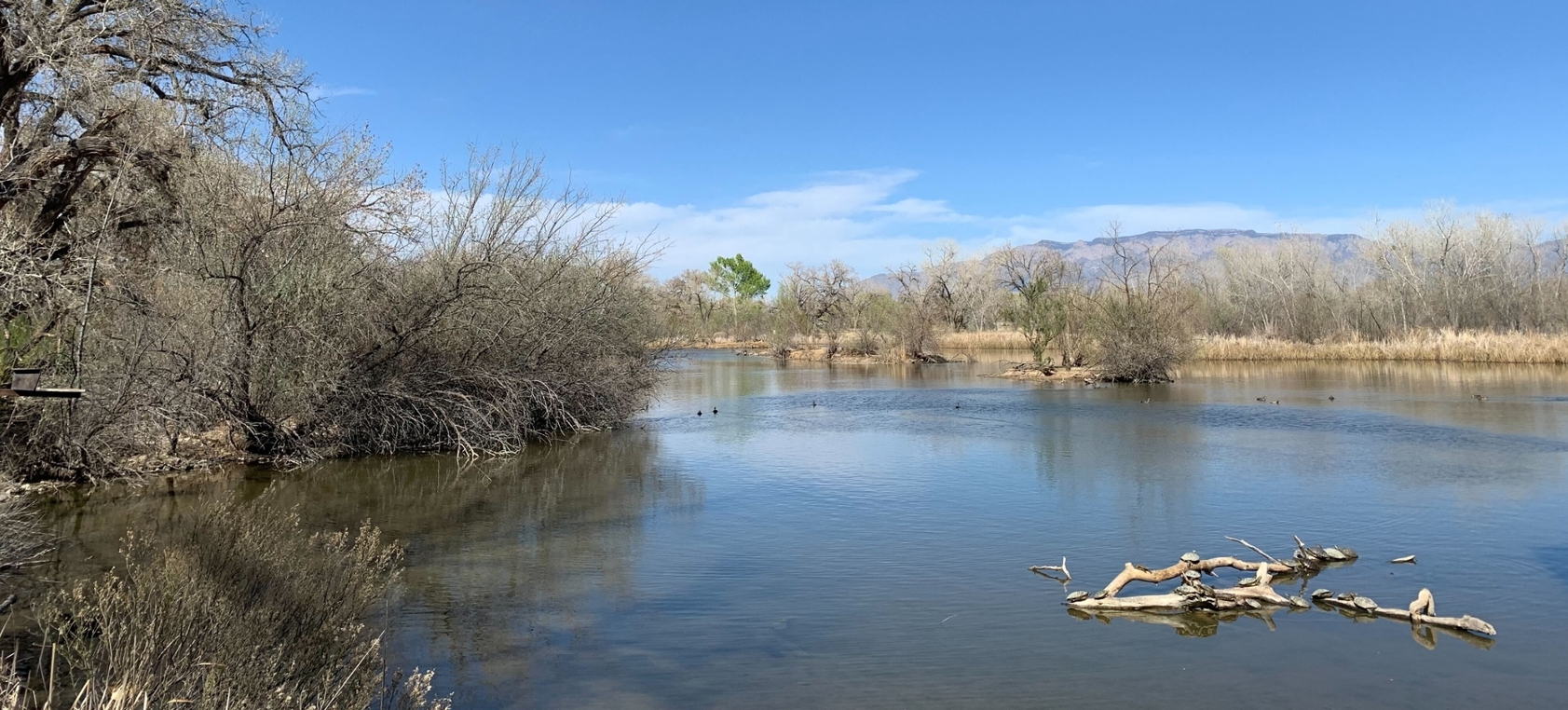 By Project ECHO Communications and Marketing Staff
Diverse Communities Use Project ECHO to Combat Climate Change
Telementoring Programs Have Sustainable, Global Impacts
Cynthia Al-Aghbary, a nurse in Albuquerque, N.M., has been participating in Project ECHO programs off and on since 2003. Nearly two decades later, she's still excited about ECHO's virtual learning communities and finds value in the mentorship and training – like the Climate Change and Human Health ECHO program she recently joined.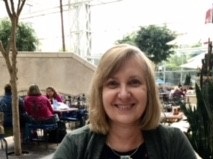 "The climate change ECHO program is such an asset because it offers free, remote education that providers – especially rural providers – may not have the opportunity to get anywhere else," Al-Aghbary says.
The effects of climate change go beyond environmental impacts, contributing to long-term health issues such as anxiety and post-traumatic stress, food insecurity and respiratory illnesses, according to the Centers for Disease Control and Prevention. Through the ECHO climate change program, doctors, nurses, behavioral health providers and community health workers learn how to combat these health effects via expert trainings on extreme heat and air pollution, natural disaster preparedness and more.
"The climate change ECHO sessions are very valuable for my work," Al-Aghbary says. "I'm really focused on how we can keep people healthy and out of hospitals, and ECHO helps me do that. I'm able to share what I learned from the ECHO programs with my team of 85 care coordinators, and they can help hundreds of patients."
Creating sustainable change in underserved communities like Al-Aghbary's is why Project ECHO, a global telementoring organization that began as an initiative to extend expertise for treating hepatitis C throughout New Mexico, expanded into climate change work.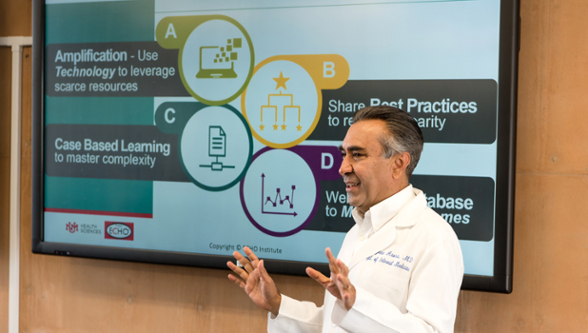 Want to Learn More About ECHO?
The ECHO movement is changing and saving lives across the globe.
Dr. Joanna Katzman, director of ECHO's public health initiatives, said since launching last year, the program has benefited nearly 2,000 learners from every state in the U.S. and across 25 countries. Adding to the program's impact, 400 health professionals from around the world have joined her specialized course that teaches climate change basics in eight weeks – helping thousands of patients globally.
To build off this momentum and work to improve more lives, the Climate Change and Human Health ECHO program is launching a new series the week of Earth Day, April 22. These new sessions target the socioeconomic and equity issues resulting from climate change.
ECHO's reach doesn't stop there. A unique advantage of the ECHO Model is its adaptability to address specific needs, regardless of location or discipline.
In North Carolina, Elizabeth Losos' climate change program uses the ECHO Model to train engineers, planners, architects and other professionals about sustainable, green infrastructure. 
"There are so many people around the world who want this information, but getting it to the people who are actually planning and building the projects is a major hurdle," Losos says. "They can't all go back to school, and even if they did, most schools' curricula wouldn't be updated with the latest practices."
That's where ECHO comes in, bringing together local decision makers and actionable, up-to-date information.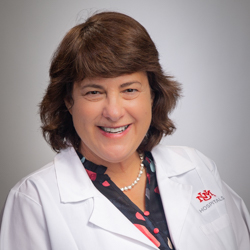 W

ith the right resources, ECHO could expand our efforts, mitigating even more climate effects we see in our backyards every day.
—
Dr. Joanna Katzman
, Director of ECHO's public health initiatives
The Duke University-based ECHO program that Losos leads – with partners including the United Nations Environment Programme, Conservation International and others – educates engineers, government planners and investors on eco-friendly strategies for planning, designing and building infrastructure projects, such as highways and water sanitation systems. In less than a year, the program has impacted more than 1,000 participants in 70 countries.
"With the right resources, ECHO could expand our efforts, mitigating even more climate effects we see in our backyards every day," Katzman says.
Since 2003, Project ECHO's telementoring model has been used to tackle the world's greatest challenges in health care, education and more. Headquartered at The University of New Mexico Health Sciences Center in Albuquerque, Project ECHO is empowering local communities to improve the well-being of people around the world.  Join us today, in our mission to touch 1 billion lives by 2025.