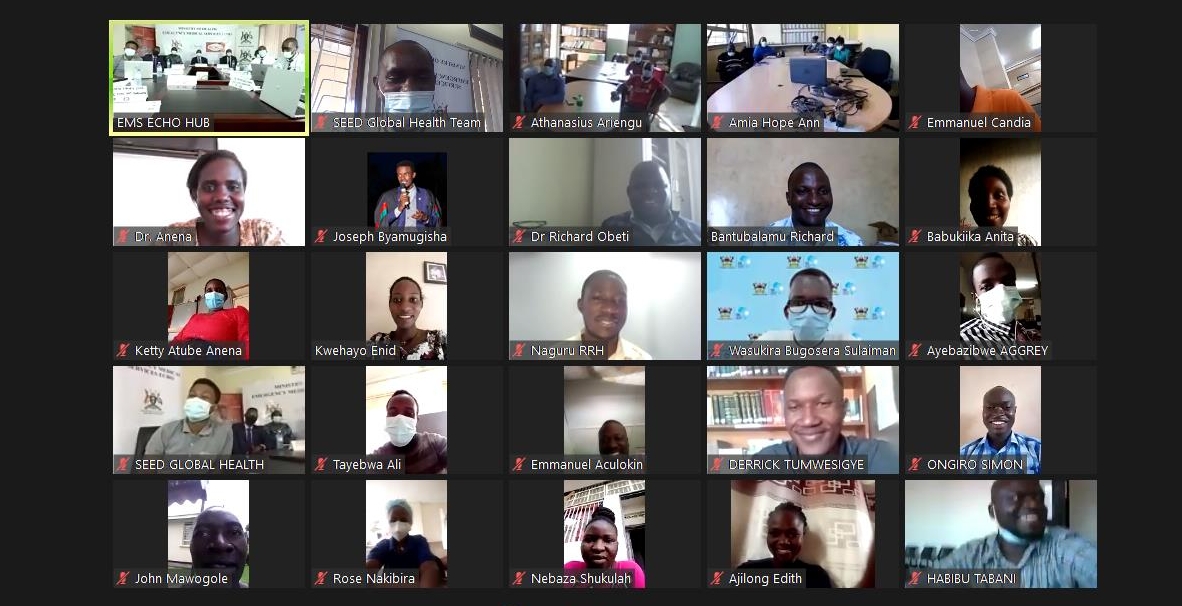 By Project ECHO Communications and Marketing Staff
Uganda Transforms Emergency Medical Care to Save Lives
Project ECHO is the 'Ideal Solution' to Support Health Care Systems in Africa
Dr. Bonaventure Ahaisibwe, a physician in the East African country of Uganda, has seen firsthand how gaps in medical training can cost lives – like the elderly veterinarian Ahaisibwe saw die of second-degree burns from a housefire.
With immediate treatment from front-line health care workers, such as fluids and medicine, this patient would have likely survived, Ahaisibwe says. But by the time he was seen by a physician two days later, his kidneys were giving way, and it was too late to save him, even with intensive care. 
"A lot of what could have been done to save this man needed to be done immediately," Ahaisibwe says. "His case could have ended differently just by expanding the front-line health workers' knowledge."
Ahaisibwe's experience speaks to a country-wide issue in Uganda, where the health care system relies on a referral method for medical treatments. If patients need help beyond what their local facility can offer, they must wait to see a specialist, which is a limited and often out-of-the-way resource.
The system can be a barrier to urgent care, leaving local health care workers with cases that are beyond their expertise and training. Plus, referrals take time – a luxury providers don't have during an emergency.
Project ECHO, a global telementoring organization dedicated to sharing knowledge in underserved areas, is essential to solving this problem. Using the ECHO model, experts across Africa are teaching and mentoring Uganda's regional providers through a virtual community of practice.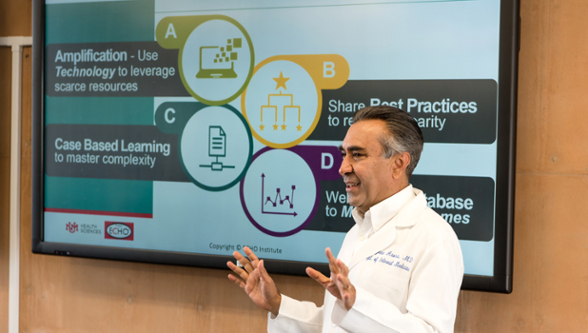 Want to Learn More About ECHO?
The ECHO movement is changing and saving lives across the globe.
With ECHO – in partnership with Uganda's Ministry of Health, the Department of Emergency Medical Services and nonprofit Seed Global Health – local providers learn how to respond to life-threatening, time-sensitive emergencies such as burns, choking, blood loss and drowning. As a result, patients quickly benefit from the lasting impacts.
"After just five ECHO sessions, all my staff are able to assess and manage a patient with airway or breathing problems," says Asia Namata, a senior nursing officer at Pallisa General Hospital in Eastern Uganda.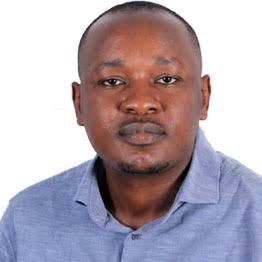 What they're learning in the ECHO sessions doesn't require them to go to medical school or get years of training. It's immediately available education that can change the outcome for patients and save a lot of resources and investments.
—
Dr. Bonaventure Ahaisibwe
, regional director of Seed Global Health
"What they're learning in the ECHO sessions doesn't require them to go to medical school or get years of training," says Ahaisibwe, Seed Global Health's regional director. "It's immediately available education that can change the outcome for patients and save a lot of resources and investments."
Demand for ECHO's easily accessible, collaborative peer-to-peer training, a need exacerbated by the COVID-19 pandemic, is high. While there are 45 million people across 135 districts in Uganda, there are only 13 emergency physicians and 80 nurses with higher education in emergency medicine available to provide care.
"We have a limited pool of experts – and as we work to scale up this number – we needed to find a cost-efficient and effective platform that moves knowledge, rather than moving people," Ahaisibwe says. "Realistically, there's no way you can have about 90 health care providers treat 45 million people. We need to make sure the right knowledge exists at the right place, at the right time, which is why ECHO is the ideal solution."
The ECHO program, in collaboration with Seed Global Health, is a sustainable way to bridge training gaps and connect isolated Ugandan health care professionals. Nearly 2,000 health care workers expanded their expertise with the education and training offered in five ECHO sessions in February. Because of this, they are able to save more lives in their local communities.  
"Uganda is just the beginning for emergency medicine ECHO programs," says Dr. Bruce Struminger, ECHO's senior associate director. "Working with organizations like Seed Global Health, the World Health Organization and ministries of health, our vision is to establish emergency-medicine ECHO programs in many African countries and other low-to-middle-income countries around the world, creating a network that is sustainably led, operated and supported by local experts."
Since 2003, Project ECHO's telementoring model has been used to tackle the world's greatest challenges in health care, education and more. Headquartered at The University of New Mexico Health Sciences Center in Albuquerque, N.M., Project ECHO is empowering local community providers to improve the well-being of people around the world. Join us today, in our mission to touch 1 billion lives by 2025.