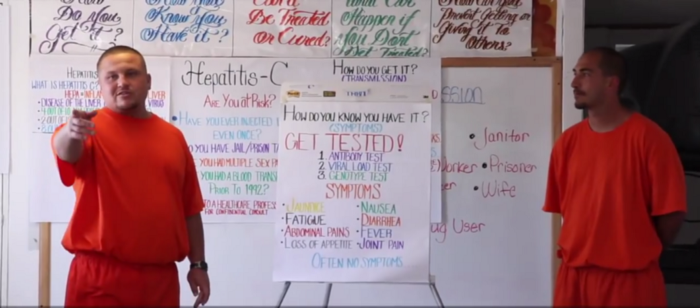 By Project ECHO Communications and Marketing Staff
How ECHO is Changing the Outcome for New Mexicans in the Prison System
Behind the walls of Roswell Correctional Center, three incarcerated people explain to their peers how to avoid getting hepatitis C. They review the risks of needle-sharing and drug use. They talk about what happens to people who contract the disease and review treatment options. 
The men leading the training, who completed a 40-hour course, are educators in the New Mexico Prison Peer Education Project. 
The aim of the program, which launched more than a decade ago in partnership with the New Mexico Corrections Department, is to teach prisoners how to stay healthy and to provide information on key health issues, such as substance use and navigating the prison health system. 
Year after year, the program has been successful with thousands of inmates benefiting from the classes. 
"Being a peer educator gave purpose to my everyday life beyond serving my sentence," said former participant Daniel Rowan.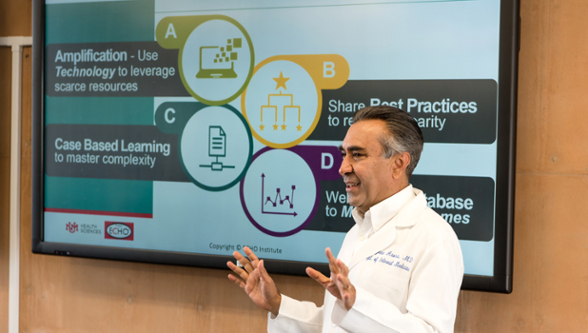 Want to Learn More About ECHO?
The ECHO movement is changing and saving lives across the globe.
"Prison health is community health," said Dr. Karla Thornton, director of the ECHO program. "Ninety-five percent of people in the criminal justice system will be released back into their communities. If they unknowingly contract hepatitis C while in prison, that can spread quickly when they return home. That's why educating inmates on disease transmission and prevention is important to everyone." 
The online continuing education that ECHO provides is offered monthly; peer educators learn about common infectious diseases, drug addiction and more. Beyond health education, participants receive public speaking and group facilitation training that helps them prepare for a career outside prison. 
"In prison, you're always afraid of losing time, but I wasn't. Instead, I was gaining professional skills and confidence that would help me start a career — all while providing service," said Barry Ore, former program participant. "That gave me hope for having a life after prison."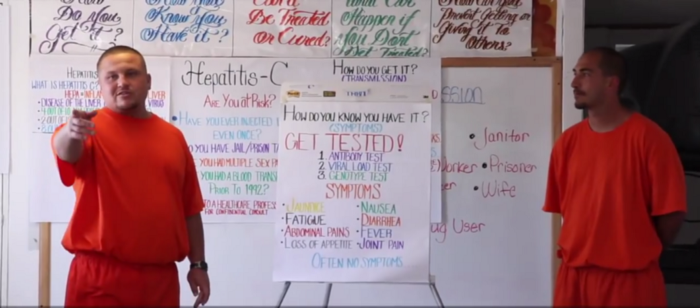 ECHO's virtual community also allows participants to collaborate, share stories and solve problems together. 
"We are equipping inmates with real hands-on knowledge," said Saul Hernandez, the program's health educator. "We see inmates leaving the correctional facilities, ready for the workforce and the new challenges ahead. Their whole mindset is different." 
Through the program, incarcerated people gain knowledge, respect, autonomy and purpose. 
They leave prison with accomplishments, new professional skills and a confidence in their future that many never could have imagined. 
"If Project ECHO and the New Mexico Prison Peer Education Project hadn't given me a chance, I don't know where I'd be today," said former participant Carissa McGee.