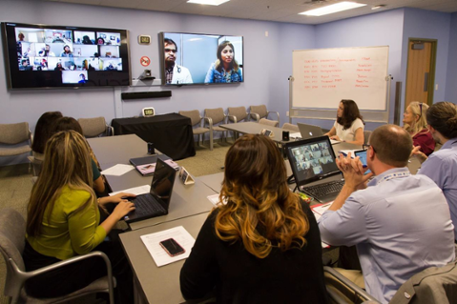 By Deb Trevino
Using ECHO, Providers Tackle Diabetes Crisis in Rural New Mexico
In Las Vegas, New Mexico, Patients are Getting Access to Care Where They Live
For family nurse practitioner Flavio Salazar, providing care to patients in his hometown of Las Vegas, New Mexico, is personal. And for his patients, that means getting life-saving diabetes care in their own community.  
Salazar works at El Centro Family Health, a federally qualified health center that receives federal funds to offer primary care services in underserved areas, where about 25% of his patients are living with diabetes, especially Type 2. The residents of Las Vegas are mostly Hispanic; many experience poverty and have low health literacy levels. Without Salazar, they would have to drive more than an hour each way to receive medical care from an endocrinologist in Santa Fe.  
For nearly three years, Salazar has been translating the knowledge and insights he has gained through Project ECHO – a global telementoring organization based at The University of New Mexico that is dedicated to sharing knowledge in underserved areas – into healthier outcomes for his patients.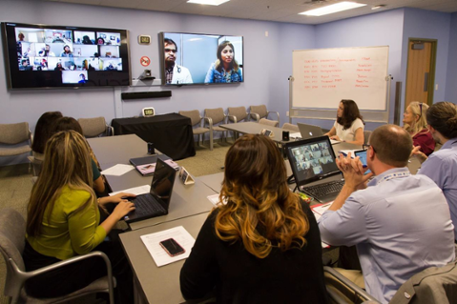 Salazar participates in Project ECHO's Endocrinology program, where experts and learners rely on one another for continuous collaboration, problem solving and professional growth by leveraging technology and sharing best practices. 
"I'm from here, and a lot of my patients know my parents, so I'm accepted," Salazar says. "But it's only a door opener. Once you start to ask them to modify their behavior, people are really resistant to that. Old habits die hard because they don't see an immediate benefit. That's the biggest hurdle to overcome."  
Helping Patients Stay on Track
An estimated 184,000 New Mexicans have diabetes, and every year, at least 12,000 more are diagnosed with the disease. With expert advice on medication, nutrition, testing and more, ECHO's endocrinology program gives Salazar the tools he needs to navigate this crisis in his community and to manage patients' diabetes where they live.   
"I used to prescribe medications based on cost, but learned that there are better options," he says. "To keep patients on track, the team helped me jump through the hoops of Medicaid and Medicare to get patients approved for continuous glucose monitoring." 
That support pays off every day, now that Flavio can register for a continuous glucose monitoring app, and can do his own downloads.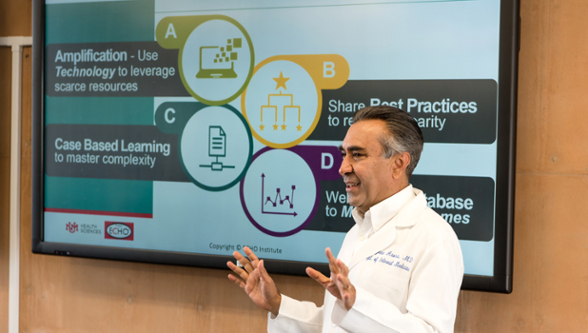 Want to Learn More About ECHO?
The ECHO movement is changing and saving lives across the globe.
Delivering Holistic Diabetes Care
Gretchen Ray is an associate professor of pharmacy practice and administrative sciences at UNM and a participant in the weekly Endo ECHOs since the program started in 2014. She says putting medication and testing best practices in the hands of rural providers like Flavio Salazar is key to addressing New Mexico's diabetes crisis, which affects nearly 12% of the adult population.  
"The Endo ECHO team gives recommendations for the most effective medication options and also considers the specifics within each case to help providers ensure their patients can get those medications – which can be expensive," she says. "This group has really helped by sharing our experiences to determine what patients will qualify for testing technology or would benefit the most, and making sure those patients are able to obtain that technology." 
Nutrition plays a big role, too. According to Diana Gonzales-Pacheco, a registered dietitian, UNM assistant professor and Endo ECHO team member, building provider capacity and providing access to nutrition education is an often-overlooked piece of the solution. 
"Giving patients access to nutrition services, including medical nutrition therapy, from a professional is critical," Gonzales-Pacheco says. "For many small communities in New Mexico, accessing more nutritious, less-processed food options is a challenge."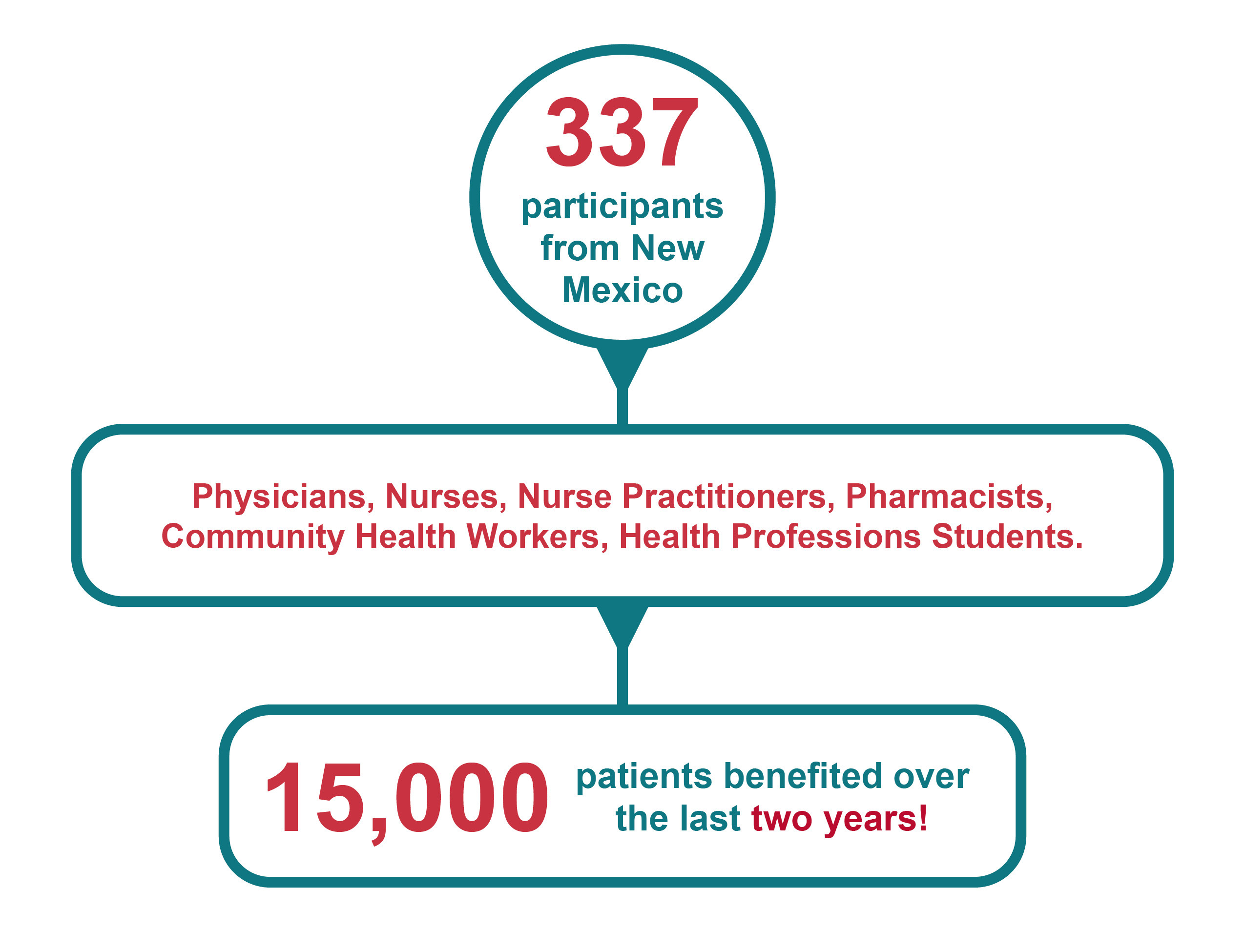 With the support of Endo ECHO, Salazar has been able to identify his patients' needs and provide treatment that's accessible and effective.   
"The more people that can participate in Endo ECHO, especially in a community that has a huge problem with diabetes and related conditions, just makes the overall health picture of this community a lot better," he says.  
Since 2003, Project ECHO's telementoring model is being used to tackle the world's greatest challenges in health care, education and more. Headquartered at The UNM Health Sciences Center in Albuquerque, N.M., Project ECHO is empowering local community providers to improve the well-being of people around the world. Join us today, in our mission to touch 1 billion lives by 2025.