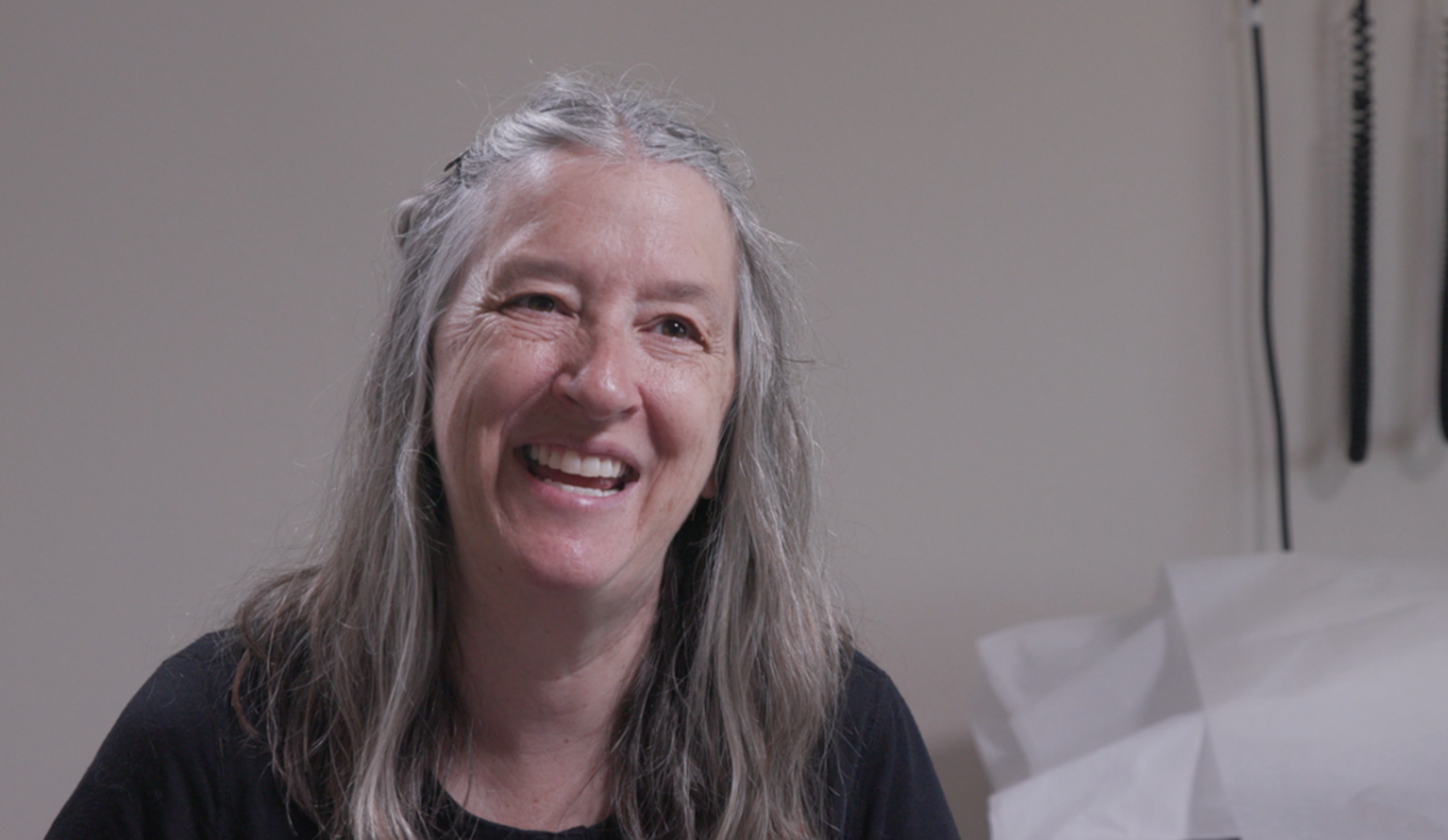 By Project ECHO
Project ECHO provides New Mexican clinicians expertise, tools to combat the opioid crisis
As a family physician in Española, New Mexico Leslie Hayes treats a lot of health conditions, including high blood pressure, asthma and the flu to name a few. 
Unlike most family physicians, she also treats patients addicted to opioids, such as heroin, OxyContin or fentanyl.  
Surprisingly to many people, these are the most satisfying patients for her to treat. 
In more than 25 years of practice, no one has ever thanked her for bringing their blood pressure under control. However, at least once a month, one of her patients with opiate use disorder thanks her for saving their life. 
When Hayes began practicing, she did what she could for patients with opiate use disorders, referring them to Narcotics Anonymous and the methadone clinic. But, she felt there was little she could do directly for their opiate use disorders. 
Project ECHO changed that.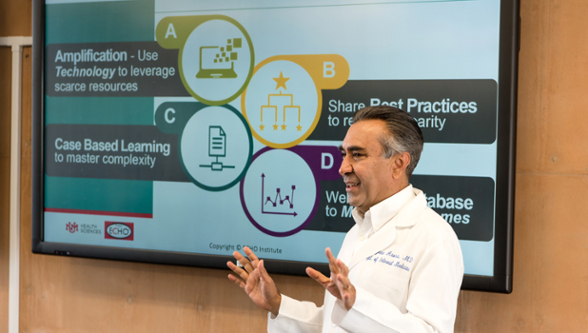 Want to Learn More About ECHO?
The ECHO movement is changing and saving lives across the globe.
Project ECHO, a global telementoring organization based in Albuquerque, provides remote training for primary care providers who want to learn how to treat patients with complex conditions. When ECHO's training expanded to treating opiate use disorder with buprenorphine, Hayes signed up for the first session. Buprenorphine, a partial opioid, has been shown to be an effective treatment, allowing patients to manage their withdrawal symptoms without the euphoric effects of a full-agonist opioid.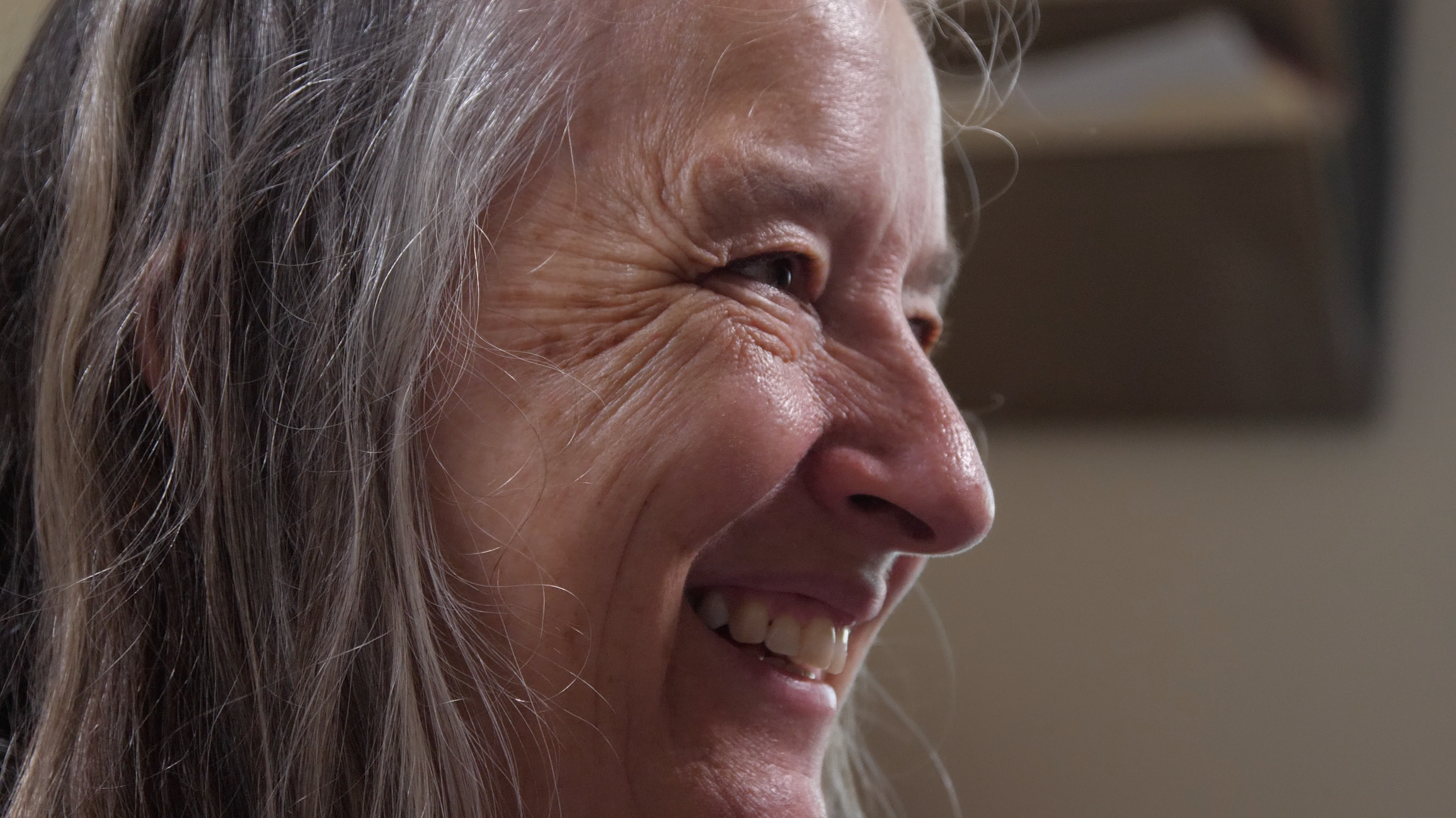 In 2005, she became the first physician in her community to prescribe buprenorphine for opiate use disorder. 
She will never forget meeting a 19-year-old pregnant woman who was struggling with heroin use. The patient's mother was also living with addiction, but the patient was determined to stop using and get treatment to change the course of her and her baby's life. 
Hayes provided prenatal care in addition to the buprenorphine treatment. Today, that young woman remains heroin-free. 
This young woman's story is not unusual. 
Long before heroin addictions hit the rest of the country, it was a huge issue in Hayes' community. 
Rural and underserved communities have few or no health care providers prescribing buprenorphine.  
The mentorship provided by ECHO can make a big difference. Through ECHO, Hayes is training other physicians in the use of buprenorphine and treatment of opiate use disorder in pregnancy, increasing the lives saved and changed in New Mexico.  
Since 2003, Project ECHO's telementoring model is being used to tackle the world's greatest challenges in health care, education and more. Headquartered at The UNM Health Sciences Center in Albuquerque, N.M., Project ECHO is empowering local community providers to improve the well-being of people around the world. Join us today, in our mission to touch 1 billion lives by 2025.