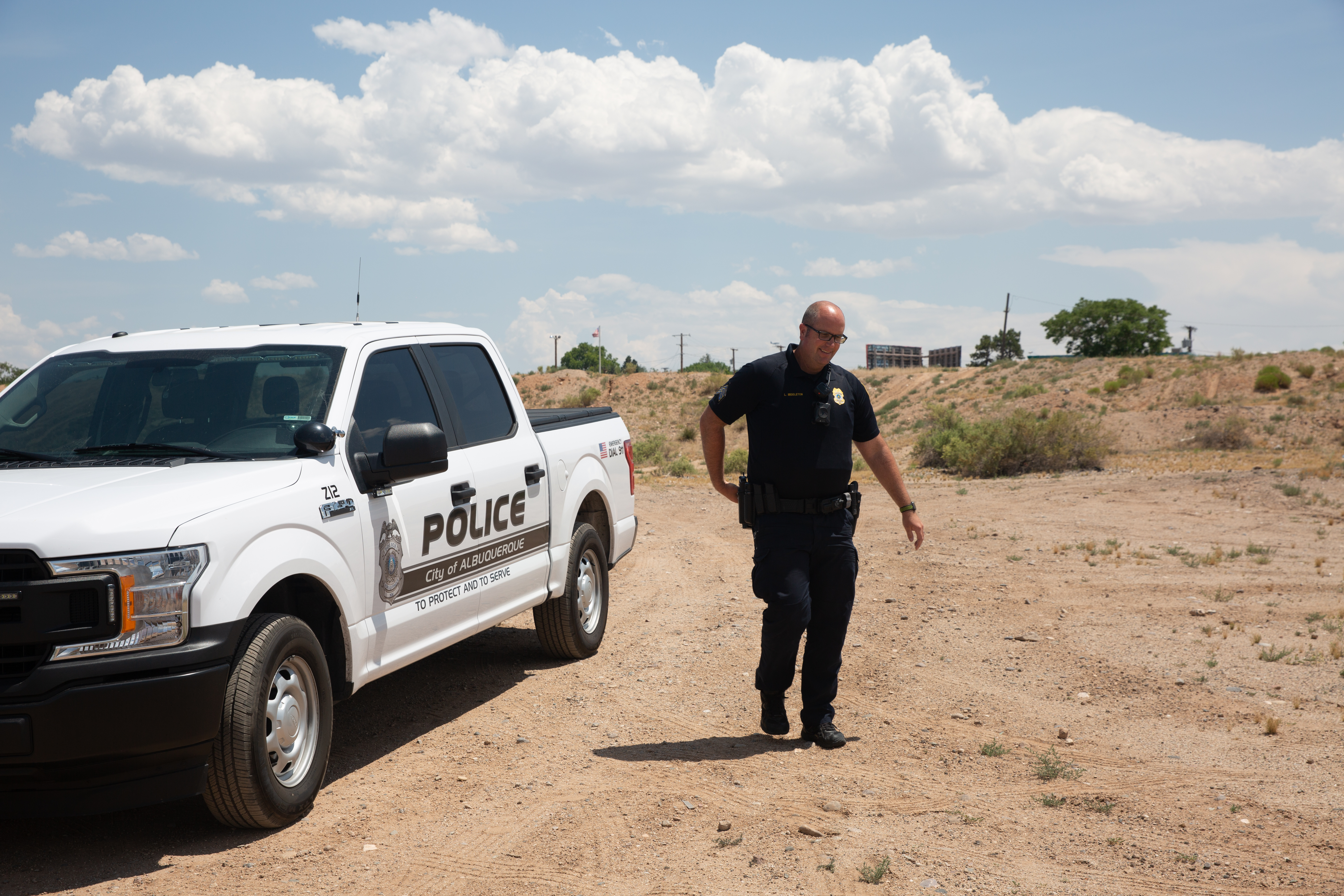 By Project ECHO Communications and Marketing Staff
Project ECHO Provides Mental-Health Lifeline to First Responders
"First responders are the firefighters, EMTs and police officers running toward an emergency when everyone else is running away," says Jessica Medrano, academic affairs director of emergency medical service programs at Central New Mexico Community College and a former field paramedic.
First responders provide crucial support to people during their most vulnerable moments. But it takes a lot out of them.
"They're seeing child abuse, domestic violence and deadly car crashes," says Joanna Katzman, MD, director of public health initiatives at Project ECHO, a global telementoring organization dedicated to disseminating knowledge in rural and underserved areas. "Often, in New Mexico's small towns, first responders know the victims and their families. It can be emotionally traumatic work."
Teaching first responders how to cope with the high-intensity nature of their work is crucial; the chronic stress leads to high rates of turnover and many small towns have a hard time finding enough staff.  
"I ask people to think about this: What if you called 911 and no one was there to help you?" says Medrano, who has been teaching first responders since 2006.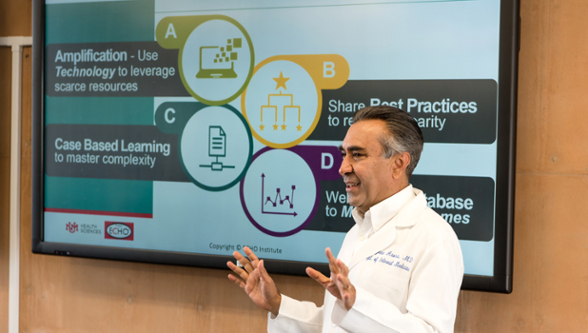 Want to Learn More About ECHO?
The ECHO movement is changing and saving lives across the globe.
Medrano was one of the first to join Project ECHO when it launched a first responder's program. The program teaches self-care and healthy techniques for dealing with stress and anxiety: meditation, breathing techniques and exercise.
Participants also learn the warning signs of post-traumatic stress disorder – trouble sleeping, startling easily or consuming too much alcohol – and how to get help. In turn, Medrano shared this knowledge with her own students – up to 200 each semester.
"First responders are trained on how to help someone in a mental health crisis, but they aren't trained on how to support their own emotional well-being," Medrano says.
Medrano knows the lasting impact first responders have on people's lives: One of her own students was the paramedic who cared for her father during a heart attack.
"The paramedic who helped my dad made sure he got to the right hospital immediately," she says, holding back tears. "He put so much time and energy into taking care of my dad."
Since 2019, Project ECHO has been helping police officers, firefighters and EMS personnel care for themselves, after a long day of caring for others. To date, 2,403 people have participated in ECHO first responder trainings from nearly all of New Mexico and as far away as Puerto Rico and Venezuela.
"What I love about ECHO is that it provides both education and a community," Medrano says. "Rural first responders come to me all the time saying they can't make the hours-long commute to Albuquerque, but they want more training. ECHO removes that barrier and provides them with support from people in the same position."
Since 2003, Project ECHO's telementoring model has been used to tackle the world's greatest challenges in health care, education, journalism and more. Headquartered at The University of New Mexico Health Sciences Center in Albuquerque, N.M., Project ECHO is empowering local community providers to improve the well-being of people around the world. Join us today, in our mission to touch 1 billion lives by 2025.