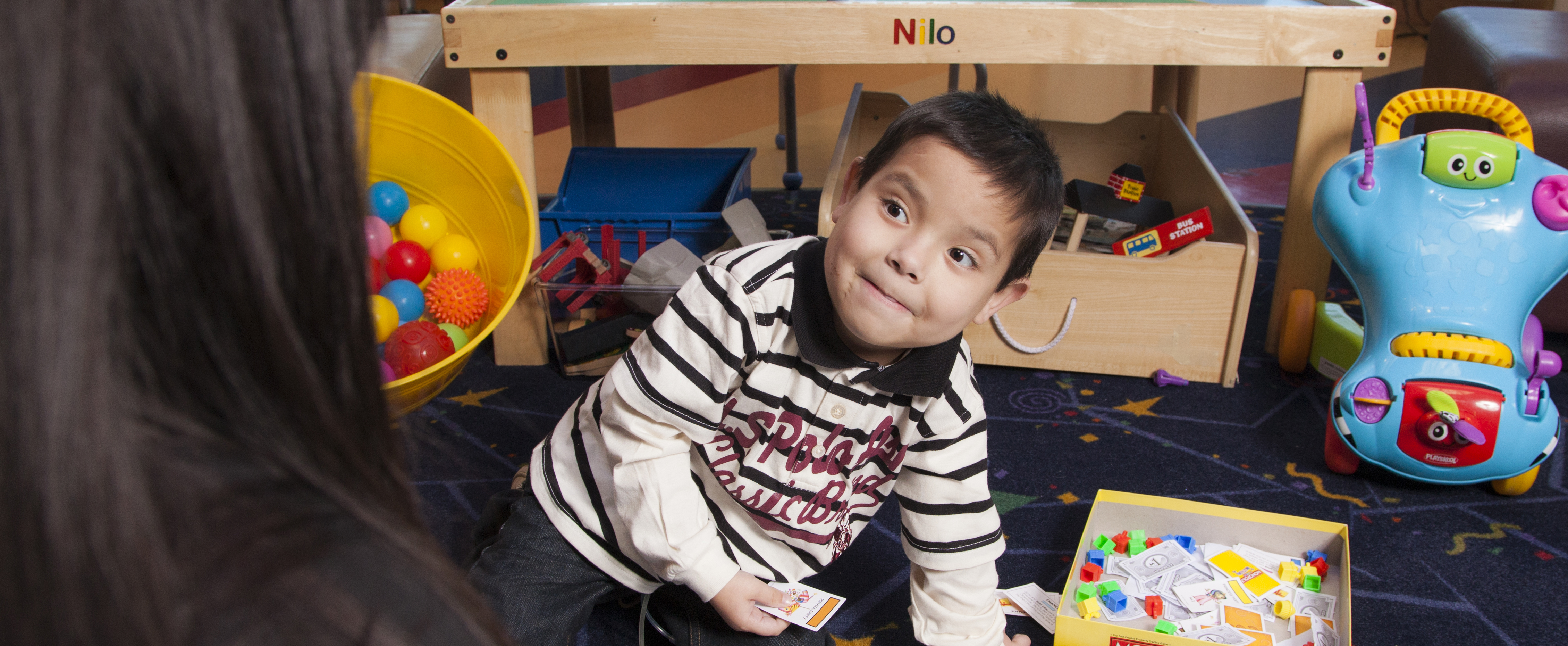 By Project ECHO Communications and Marketing Staff
Coming Together When COVID Kept Us Apart
Project ECHO Provides 'Critical Aid' for Educators During the Pandemic
When classes abruptly shifted online at the beginning of the COVID-19 pandemic, Project ECHO empowered educators to continue supporting vulnerable students.
"ECHO was a critical aid during unprecedented times," said Alma Arango, a New Mexico elementary school educator. "We didn't know what was going to happen to our students after schools closed."
Using the Project ECHO telementoring model, classroom staff supported each other professionally and emotionally during the pandemic. They talked through challenges such as how to help students pay attention to class despite distracting home environments, how to talk with parents when you can't flag them down during after-school pick-up, or how to find work-life balance without the physical separation between the two.
Being able to talk with others about these stressful and unprecedented challenges helped teachers feel less alone.
As a result, thousands of children received a better education during remote learning.
'I Would Have Been Lost'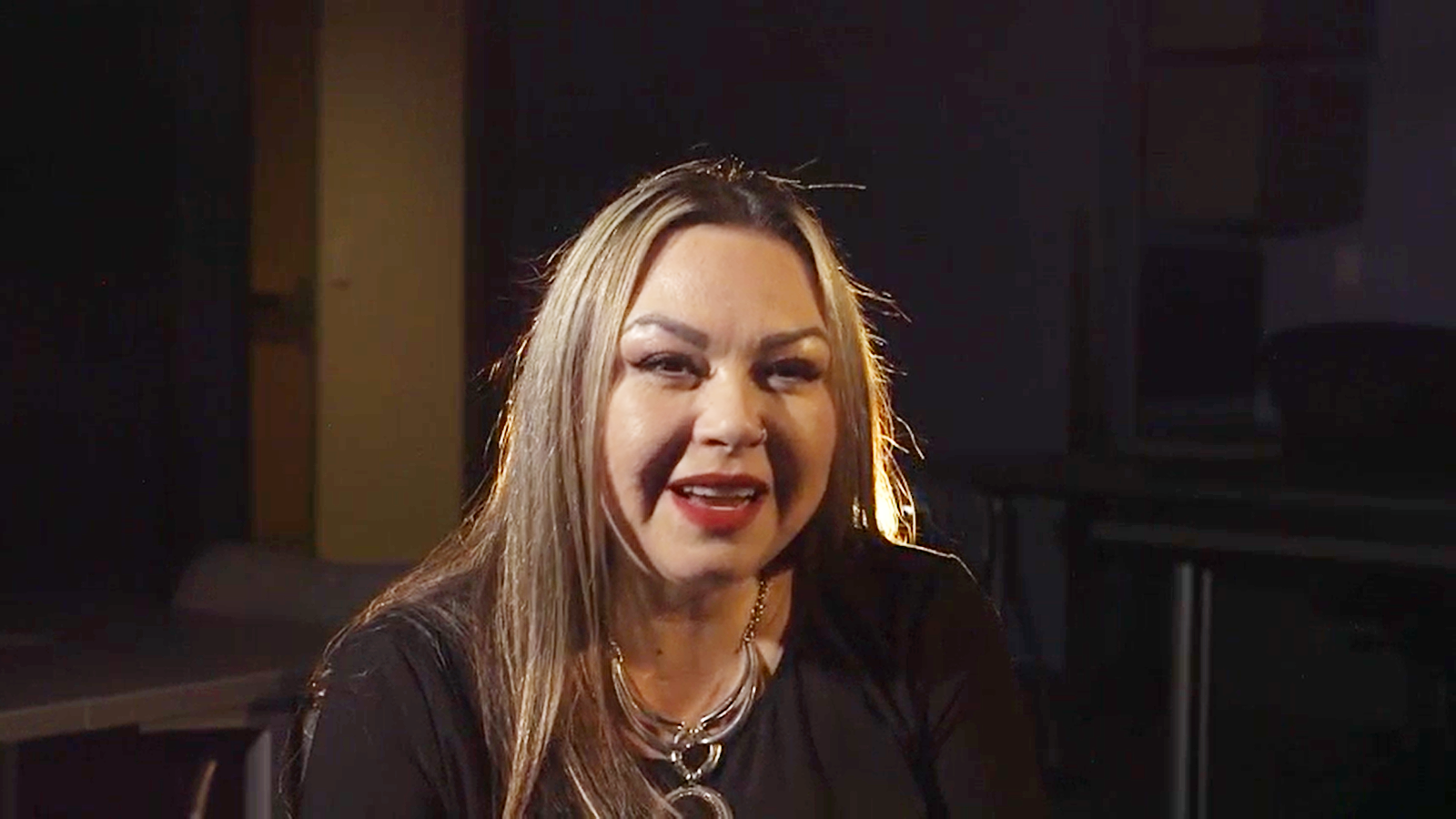 Community schools, a type of publicly funded school that serves both as an educational institution and a center of community life, were hit especially hard during the pandemic. They are designed to be a resource center with a hands-on, collaborative culture – a model that was completely upended by the pandemic.
Arango, a coordinator of a community school in a low-income area of Albuquerque, N.M., helps parents connect with local resources, such as food pantries and clothing banks. She also helps parents navigate affordable housing and job applications. "Families depend on us," said Arango. "It was imperative we keep doing this work during virtual learning."
Through Project ECHO, Arango attended sessions with her peers. They discussed new and innovative ways of tackling pandemic challenges, including how to support families virtually. As a result, she set up a designated cellphone number for families to call and text – eliminating the guessing game of who to contact. She also hosted a virtual Q&A with the principal to ensure families could express concerns.    
"Because of Project ECHO, we never stopped helping families," Arango said. "We heard what other schools were doing and built off those ideas for our unique needs."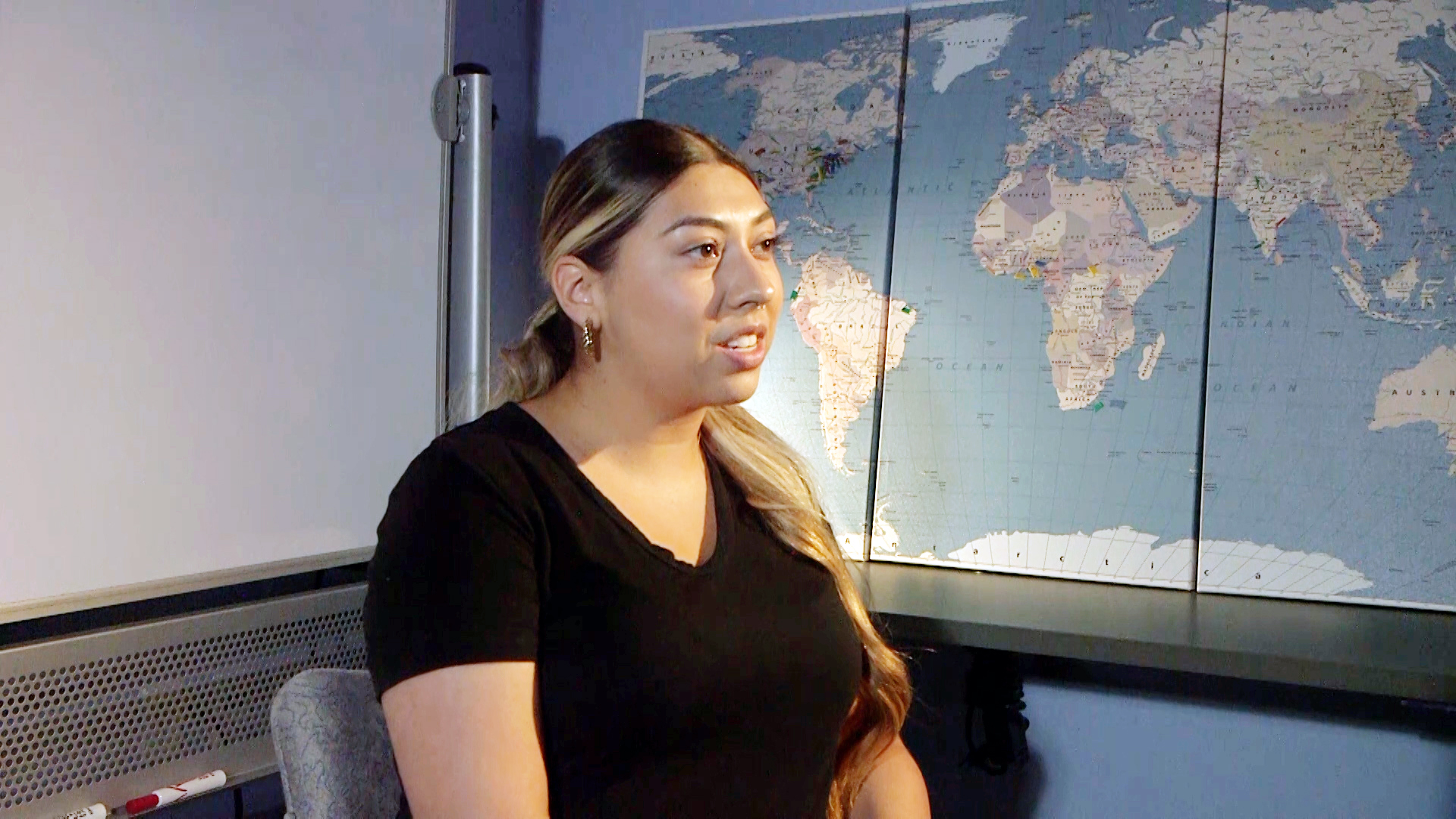 "I would have been lost without a support system," said Karina Miramontes, a coordinator for the Robert F. Kennedy Charter School, a community school in Albuquerque's South Valley. Miramontes entered her role just two months before the pandemic hit.
Charged with engaging a community of 360 students, Miramontes turned to Project ECHO for support. Seasoned educators guided her on how to host large, online community meetings where parents were able to ask questions and give input on how the school could support them.
Learning that many were struggling to put food on the table, Miramontes started a drive-thru meal distribution program with contactless pick-up.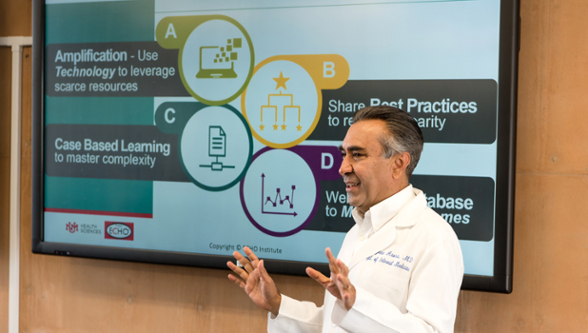 Want to Learn More About ECHO?
The ECHO movement is changing and saving lives across the globe.
Knowledge Sharing
New Mexico educators were not alone. School personnel across the country worried about the long-term effects closures would have on young learners.
Teachers play an essential role in detecting developmental delays and connecting families with specialists who can intervene early, and often correct the issue, before it has ripple effects. For example, a teacher might notice a speech delay in one of their students: working with specialists, the family can determine whether it is due to hearing loss, which can be improved with a hearing aid, or whether a speech-language pathologist should work closely with the child for several months to close the gap with their peers.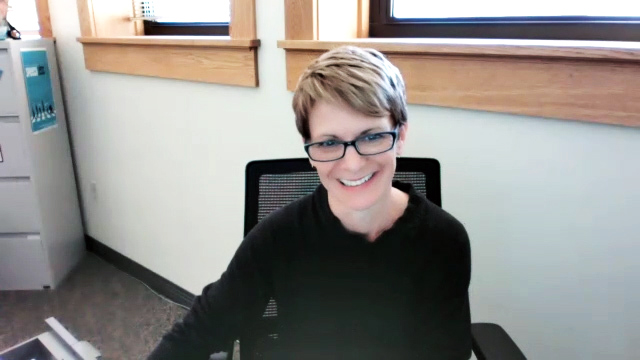 "It wasn't clear how schools would continue this monitoring without seeing the children every day," said Wendy Warren, program manager for University of Wyoming's ECHO in Education. "For students with developmental delays, time lost is progress lost."
"During virtual learning, we saw a dramatic decline – by up to 50% – in intervention and special education referrals in Wyoming, Ohio and Virginia," she added.
Through an ECHO program, education professionals taught families the age-appropriate milestones to look for when children were playing or speaking. Parents of a 4-year-old knew to look out for storytelling and counting skills, and families also learned to request a screening from a specialist if they were concerned.   
"Parents were emboldened with this knowledge. They knew what to look for and when to ask for help, which meant our youngest learners were taken care of," Warren said.
Project ECHO ensured the right knowledge, existed at the right place, at the right time for hundreds of educators.
"They felt supported during a very isolating time," Warren said. "I could see the relief on their faces after an ECHO session."
Since 2003, Project ECHO's telementoring model has been used to tackle the world's greatest challenges in health care, education, journalism and more. Headquartered at the University of New Mexico Health Sciences Center in Albuquerque, N.M., Project ECHO is empowering local community providers to improve the physical, emotional and mental well-being of people around the world. Join us today, in our mission to touch 1 billion lives by 2025.