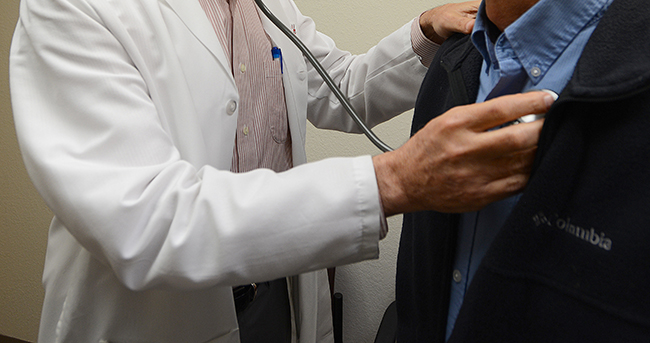 By Project ECHO Communications and Marketing Staff
JAMA Study Finds Project ECHO Reduces Barriers to Hepatitis C Treatment
New research has found that Project ECHO, a virtual telementoring model for training local providers in rural and underserved areas, increases a patient's chances of receiving the gold standard treatment for chronic hepatitis C virus (HCV) infection.
In a paper published in JAMA Network Open on July 2, the authors found the Project ECHO is an effective method for addressing unmet healthcare needs such as HCV, which affects up to 58 million people around the world.
Despite the World Health Organization's recommendation to treat all adults with chronic HCV infection with direct-acting antiviral medications, only about a third of Medicare patients are receiving this best-practice treatment. Why don't all patients receive the best-available treatment option? One reason is limited access to specialized health care.
Patients who live in areas where there are few specialist physicians may face a long commute and a wait list to see a specialist. However, they might have access to a local primary care provider who simply lacks the training to offer HCV infection treatment.
Project ECHO enables local providers to learn the latest guidelines for treating complex diseases from a specialist team using video conferencing, case-based learning and peer mentorship. Patients can receive best-practice care right in their hometown, no commuting or specialist referral required.
"These results suggest that Project ECHO may be a promising strategy to improve access and reduce barriers to treatment of HCV infection, especially in underserved areas," said report authors Linh Tran, Roger Feldman, PhD, and Thomas Riley III, MD.  
JAMA Network Open is a peer-reviewed general medical journal published by the American Medical Association that focuses on original research articles and commentary.
Since 2003, Project ECHO has been empowering communities with the right knowledge, at the right place, at the right time. We are changing the way people and organizations spread knowledge. Together, in support of a common mission, we can have a profound, sustainable impact.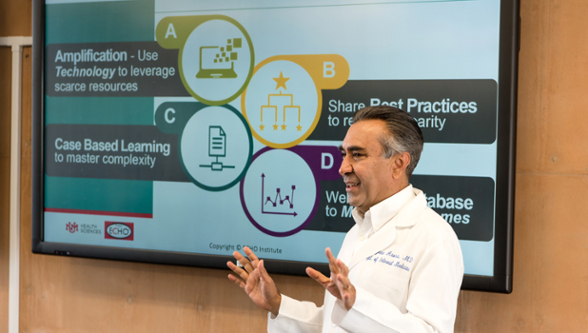 Want to Learn More About ECHO?
The ECHO movement is changing and saving lives across the globe.