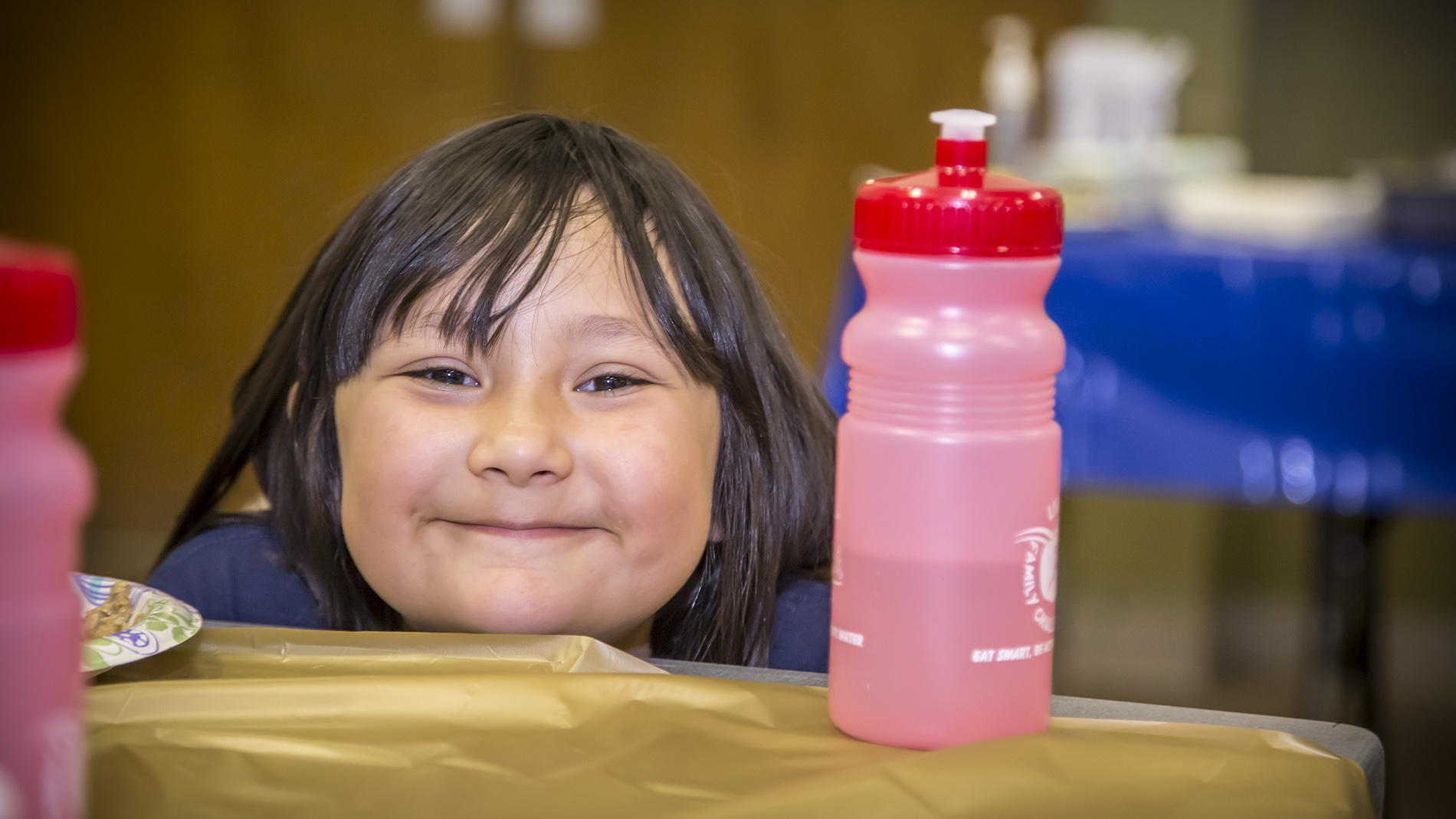 By Project ECHO Communications and Marketing Staff
Project ECHO Launches Education Partnership to Benefit New Mexico's Youngest Residents
Project ECHO's impact on New Mexico children's education is expanding through a new partnership with the New Mexico Early Childhood Education and Care Department, through the ECHO for Education Program.
The partnership will leverage Project ECHO's telementoring capabilities to provide training and support to local early childhood education professionals during the next two years and is expected to reach hundreds of early childhood workers.
"ECHO for Education increases educator expertise and reduces educational disparities," said Michael Stanton, director of ECHO for Education Program. "Those disparities include access to high-quality teaching and tutoring, as well as books and lessons that are culturally relevant."
By helping early childhood educators and personnel become better at their jobs, thousands of New Mexican families and their children – the state's youngest and most vulnerable learners – will benefit from the long-lasting effects. 
Clarissa Franco, a senior program manager with ECHO for Education Programs, said educators and others will become more knowledgeable about social-emotional development so they can help children better understand and manage their emotions and build healthy relationships.
"You can't teach a child the ABCs if they don't know how to regulate their emotions," she said.
In addition, the program will highlight ways to incorporate feedback from families and how to be culturally responsive in a state with a diverse population.
At the heart of the work, Project ECHO is helping to connect early childhood personnel with peers and experts who can help them navigate difficulties and feel supported. In a field with a notoriously high turnover rate, having access to a support system­ – tools, relationships and learning – will help recruit people into the early childhood workforce and keep them there.
It's an unprecedented opportunity to help New Mexico's children, families and professionals, says Joe DeBonis, a retired early childhood education professional with more than 40 years of experience. Bringing the ECHO model to early childhood education and services is a "hand-and-glove fit," he said.  
"As an early childhood system, we've made a good deal of progress in understanding the importance of self-care, reflective practice and using a relationship-based focus in our work," DeBonis says. "This new partnership offers the opportunity to emphasize these essential early childhood practices and incorporate them into newly developed training opportunities to support early childhood educators and service providers across New Mexico's system."
The New Mexico Early Childhood Education and Care Department has committed $2 million over two years for the partnership. This will undoubtedly result in real impact in the lives of children and their education.
But there is more work to be done. With more support and resources, Project ECHO can expand its reach in the educational space to help more educators and their students, translating to more students reading at grade level and more seniors graduating from high school.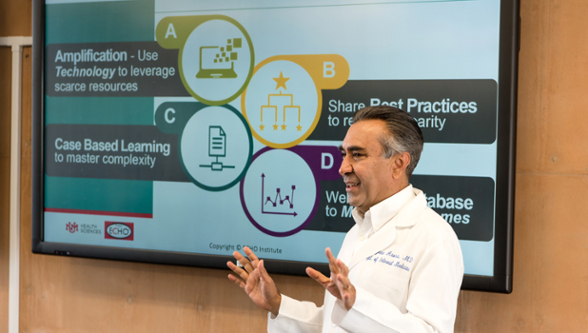 Want to Learn More About ECHO?
The ECHO movement is changing and saving lives across the globe.