Marjorie Goldstein
Chief Financial Officer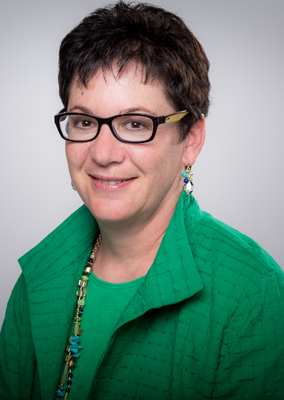 Marjorie Goldstein, Chief Financial Officer, joined UNMMG in 2008 as vice president of financial planning and was instrumental in garnering funding for Sandoval County's first teaching hospital, UNM Sandoval Regional Medical Center. She has since become the medical group's chief financial officer.
With an accounting degree from Penn State University and a public accounting background, Goldstein has managed many aspects of accounting and finance in other New Mexico health care organizations such as the UNM Health Sciences Center School of Medicine, St. Vincent Hospital and Sun Healthcare Group.
She started her career in Philadelphia with Coopers & Lybrand, an international public accounting firm. Goldstein worked in accounting and finance for a national reprographics company in Atlanta, and a publicly held cosmetics company in the Philadelphia and Toronto areas before coming to New Mexico in 1995.
Goldstein serves as treasurer on the board of directors for NM Cancer Care Alliance, a nonprofit organization dedicated to providing cancer patients with information on research studies and access to the latest experimental treatments. She also serves as treasurer on the board of directors for the Albuquerque Sexual Assault Nurse Examiners, a nonprofit organization that provides forensic/medical exams to victims of sexual assault and domestic violence. In 2018, she was honored as an Albuquerque Business First Woman of Influence.