Explore Health Care Careers
Register for YEP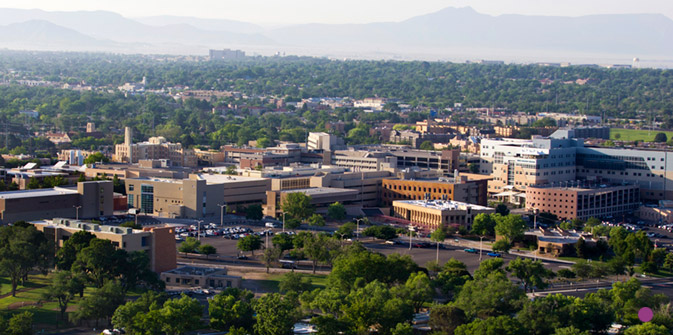 The Youth Empowerment Program is on hold due to Covid-19 and hopefully will be back in fall of 2021. Please reach out to us at yep@salud.unm.edu if you have any questions.
Youth Empowerment Program (YEP)
High school students age 15-18 can explore health care careers through the free Youth Empowerment Program (YEP) at UNM Health System.
YEP offers engaging after-school and summer sessions that combine hands-on activities with classroom learning. You'll learn what it takes to become a health care provider and learn lifesaving CPR and first aid skills.
Develop real-world skills while learning from doctors, nurses and other medical experts. Volunteer 36 hours in the community. Earn a .5 class credit. Register today.
Simulation Labs
Practice basic medical skills in the BATCAVE Healthcare Simulation Program. Gain confidence in the safe environment of our adult, pediatric and infant simulation labs. Students train by "treating" manikins, actors and fellow students.
After-School Sessions
Students learn skills that can help with their future studies and daily life:
Check vital signs
Learn about the human anatomy
Earn CPR and first aid certification
The program runs September through April. Sessions meet the first and third Thursday of each month from 4-5:30pm. Students are responsible for their own transportation to and from UNM Hospital.
Summer Intensives
This three-day program gives students insights into what it takes to become health care professional, such as a pediatrician or surgeon. Each intensive includes health care simulations, hands-on experiences and a chance to talk with professionals.
2020 YEP Information
Take the Next Step
Learn what it's like to be a health care professional and earn class credit for high school.